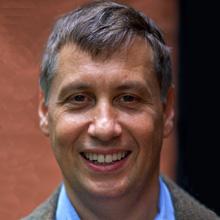 Adam L. Penenberg
Associate Professor
BER
B.A., Economics, Reed College
Professor Penenberg is an investigative journalist whose work has appeared in The New York Times, Forbes, Wired, [Inside], Playboy and Mother Jones. A former Senior Editor at Forbes and reporter for Forbes.com, Penenberg garnered national attention in 1998 for unmasking serial fabricator Stephen Glass of The New Republic–portrayed in the film Shattered Glass (Steve Zahn plays Penenberg).
A chapter of his first book, Spooked: Espionage in Corporate America (Perseus Books) was excerpted in The Sunday New York Times Magazine, while a portion of his second, Tragic Indifference: One Man's Battle With the Auto Industry Over the Dangers of SUVs (HarperBusiness, Nov. 2003), ran in USA Today. Penenberg has appeared on NBC's "Today Show" with Katie Couric, CNN's "American Morning" with Soledad O'Brien, Fox News, MSNBC, ABC, NBC, CNBC and NPR.
He wrote the popular "Media Hack" column for Wired News, was a columnist for Slate, and is now a contributing writer to Fast Company magazine.
---
Published Works