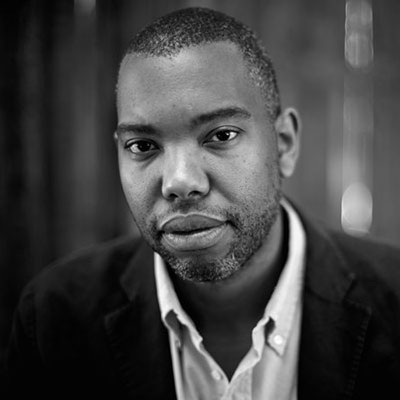 Ta-Nehisi Coates
Distinguished Writer in Residence
Ta-Nehisi Coates, a national correspondent for the Atlantic, authored The Beautiful Struggle: A Father, Two Sons, and an Unlikely Road to Manhood (2008) before writing Between the World and Me, which won the 2015 National Book Award for Nonfiction, as well as the NAACP Image Award for Outstanding Literary Work of Biography/Autobiography, and the PEN/Diamonstein-Spielvogel Award for the Art of the Essay. He also received a 2015 MacArthur Foundation Fellowship.
Coates has been a reporter for the Washington City Paper and contributed to the New York Times Magazine, the New Yorker, the Washington Post, and Washington Monthly among other publications. He has received the George Polk Award, the National Magazine Award for Essays and Criticism, and the Hillman Prize for Opinion and Analysis Journalism.
At the Carter Institute, he will teach undergraduate and graduate journalism students and participate in NYU-hosted events and conversations.
Photo credit Gabriella Demzuk.