Alumni: SERP 1 – SERP 20
SHERP students benefit from an extensive and tight-knit alumni network in seeking advice, internships and jobs. There's also a lively SHERP-only private Facebook group to discuss job opportunities, events and other news; if you're a graduate or a current student, you can join. Many of our alumni, students and faculty are on Twitter, so follow us!
A Message to SHERP/SERP Alumnae, Alumni and Friends:
You already know about the sacrifices required to finance a top-flight graduate education. Now you can assist current and future students by contributing to the Bill Burrows SHERP Scholarship Fund. There is no administrative overhead; all proceeds go to tuition-remission scholarships for deserving SHERP students, based on need and achievement. You can make a tax-deductible contribution online via this secure site or can send a check made out to New York University, with 'Bill Burrows SHERP Scholarship Fund' written in the lower left corner. The address is: Bill Burrows SHERP Scholarship Fund c/o Carter Journalism Institute, 20 Cooper Square, NY, NY 10003.
And to all our donors, thank you!
Our Alumni, Year by Year
This list includes the current professional position of every SHERP and SERP graduate all the way back to the first class in 1982. (We added the 'H' in 2005 to reflect the program's longtime emphasis on health and medical journalism.) Some listings may be out of date; you can help by sending updates and corrections to sherp.journalism@nyu.edu.
---
---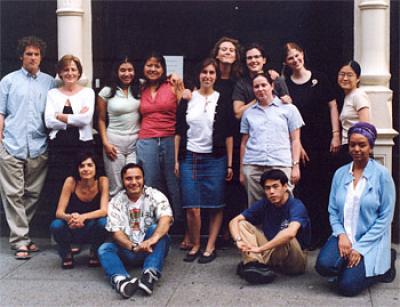 Alexi Baker, collections manager of historical scientific instruments, Yale Peabody Museum of Natural History.
Vivienne Caballero, environmental policy advisor. Yulima Foundation.
Kuan-Yi Chen.
Annachiara Danieli, staff writer, Il Nuovo Friuli, Italy.
Graciela Flores, founder, Kids Talk Science.
Dana Frisch, physician and medical writer.
Diana Jong, staff attorney, U.S. Court of Appeals for the First Circuit.
Kristen Kresge Abboud, managing editor, International AIDS Vaccine Initiative Report.
Jesse Logan, regulatory affairs coordinator, Dana-Farber Cancer Institute.
Tariq Malik, managing editor, space.com.
Gregory Mone, novelist and science writer.
Atsushi Tomita, doctoral student in human geography and research assistant, CUNY.
Amanda Urban, nurse practitioner, Leidos Biomedical Research.
Clementine Wallace (in memoriam, 1975-2016)
---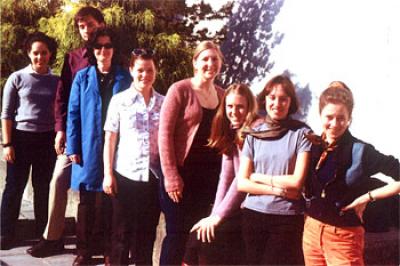 Julia Karow, senior editor, GenomeWeb.
Sara Kuzmarov, coordinating producer, 60 Minutes Productions.
Diane Lanigan, director of business development, CCBT Ltd.
Aude Lecrubier, journalist, Medscape France.
Alison McCook, editor, Retraction Watch.
J.R. Minkel. (in memoriam, 1980-2011)
Heather Sparks, associate creative director, W2O Group.
Kirsten Weir, science writer.
---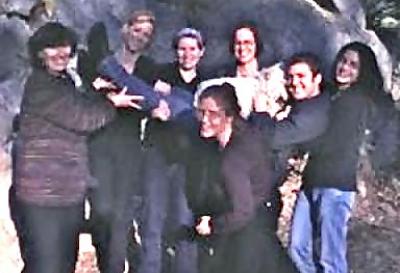 Christen Brownlee, freelance science writer.
Whitney Clavin, science writer, NASA-Spitzer Science Center, Jet Propulsion Laboratory.
Meredith Fisher, executive producer, Left/Right Television.
Laurie Ann Goldman, science writer, author and artist.
Patricia Hemminger, science and environmental writer.
Agnes Kolor, writer.
Diane Martindale.
Suzanne Mengel.
Keely Savoie, media relations specialist, Mount Holyoke College; science and medical writer.
Trevor Thieme, senior fitness and nutrition content manager, Beachbody; science writer.
---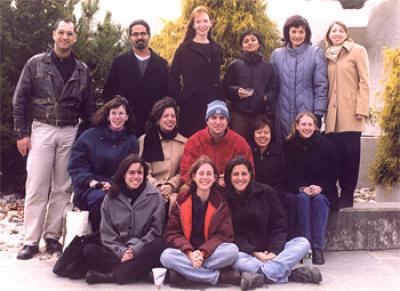 Holger Breithaupt, senior editor for science and society, EMBO Reports, European Molecular Biology Organization.
Thomas James Clarke, science reporter, Channel 4 News (U.K.).
Lisa Drayer, nutritional counselor; health reporter; columnist, Women's Health.
Rene Ebersole, science writer; SHERP internship professor.
Amy Erickson, communications program manager, American Society of Health-System Pharmacists.
Martha Jordan Heil, science communicator, Maryland NanoCenter.
Tien-Shun Lee, founder, Earth to City, Ecuador.
Apoorva Mandavilli, editor in chief, Spectrum; science writer.
Marci Mikesell, senior medical writer, Peleton Advantage.
Reetpaul Rana (in memoriam, 1973-2008)
Jenette Restivo, director of media and communications, Primary Care Progress.
Nada Mangialetti Rose, clinical psychologist; science and health writer.
Joanna Rudnick, documentary filmmaker; development director, Kartemquin Films.
Hope Vanderberg, freelance editor, SFARI.org.
---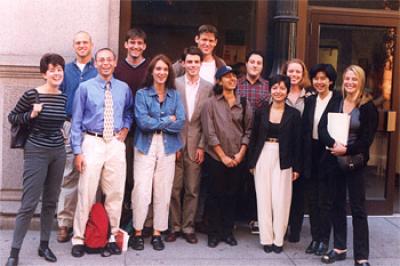 Michael Albano, producer.
Sophia Cariati, writer.
Yu-tzu Chiu, Taipei correspondent, Bloomberg-BNA and Deutsche Presse-Agentur.
Karina Chobanyan, line producer, CNN Headline News.
Chad Cohen, producer, National Geographic Television.
Andy Gannon, scientific director, Cirrus Communications.
Sharon Guynup, science and environmental writer and photographer.
Cat Lazaroff, associate director, Resource Media.
David S. Levin, copy editor/writer, New York Life Insurance Co.
Samuel Moore, senior editor, IEEE Spectrum.
Christopher Morrison, medical writer.
Ann Quigley, writer.
Bijal Trivedi, science and technology editor, The Conversation; science writer, author and editor.
---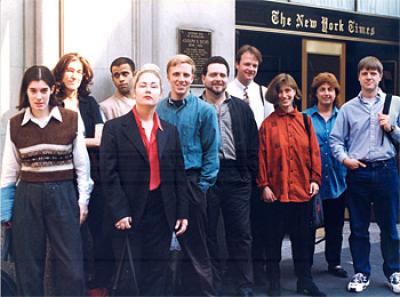 Charles Bergquist, producer/director, Science Friday.
Christopher Dickey, international development consultant.
Odette Frey, health journalist and host of Pulse, Swiss Radio and Television.
Unmesh Kher, science writer, Ludwig Institute for Cancer Research.
Carol Kopf, health writer.
Ken Macdonald, writer.
Kathleen (Kat) McGowan, special projects editor, Discover; editor and writer.
Kathleen O'Reilly, writer.
Barry Seidman, science writer.
Debra Summers Goldstein, medical writer.
---
Barbara Bischof, program manager, National Oceanographic Partnership Program; ocean researcher and photographer.
Geri Clark, medical writer and children's book author.
Erica Garcia Rualo, content strategist, Logical Design Solutions.
Alison Ginsberg Shefter.
Cheryl Harris, analyst, Government Accountability Office.
Annette Heist, freelance writer and radio producer.
Lucia Huelamo, Marisol Ares, Spain.
Mary Sidney Kelly-Harbert, investigator, Southern Center for Human Rights.
Peter Modica, senior v.p. and director of U.S. healthcare editorial services, Ogilvy Public Relations Worldwide.
Gretel Schueller, senior health editor, U.S. News & World Report.
Gunjan Sinha, science writer.
Dan Vergano, science writer, Buzzfeed News.
Suzanne Zolfo, director of planned giving and major gifts, Braille Instutute.
---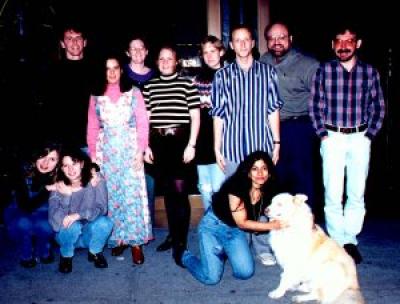 Esther Buterman, director of communications, Ramaz School.
Brenda Goodman Craig, medical writer and editor.
Chaz Godwin, national account manager, healthcare group, Multivu.
Troy Goodman, operations specialist, BBVA compass.
Kal Szigeti, documentation manager, FIS.
Alison Levine, director, planned gifts, Earthjustice.
Yaelle Meyer.
Cynthia Pereira Szigeti, vice president of editorial services, InVentiv Health Public Relations Group.
Steven Vames, director of corporate communications, Davidson Kempner Capital Management.
Karin Vergoth, science writer, Cooperative Institute for Research in Environmental Sciences, University of Colorado Boulder.
Bob Wallace, master teacher of science, general studies program, New York University.
William Winkler, Car Stereo Review.
---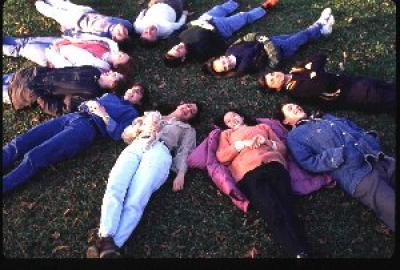 Estee Lee Dardik-Lichter, science writer.
Gloribel Esquilin Delgado, writer, screenwriter, Puerto Rico.
Karen de Seve, science writer and exhibition developer.
Peter Doskoch, senior editor, Guttmacher Institute.
Daniel Drollette Jr., science writer; associate editor, Bulletin of the Atomic Scientists.
Peter R. Fairley, energy, environment and technology writer.
Thomas Ferraro, news editor, Al Jazeera America.
Pam Frost Gorder, assistant director of research communications, Ohio State University; science writer.
Julia Ferraro Kozakova, writer.
Hui-Chen Lin, science writer.
Antonio Regalado, science writer, business editor, Technology Review.
Jacqueline Stanfill Olsen, communications director, Tetra Tech.
William Wills, science writer.
---
Damaris Christensen, post-graduate fellow, U.S. Environmental Protection Agency; health writer.
Kristin Choo, science writer.
Josie Glausiusz-Kluger, author, writer and editor.
Yvonne Miller Halee, producer, CBS News.
John Kincaid, director of scientific communications, Alexion Pharmaceuticals.
Theres Luthi, science editor, NZZ am Sonntag, Switzerland.
Judy (Pantel) Silverman, science producer, NBC News.
Peter Svensson, owner, Baltic Spot, Sweden.
Theresa Tamkins, health editor, Buzzfeed News.
---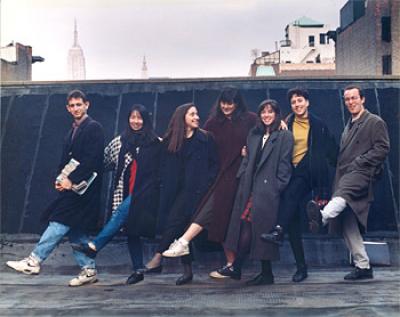 Grace Begany, assistant professor of business and information technology, State University of New York at Cobleskill.
Seán Christopher Duke, editor and co-founder, Science Spin, Ireland.
Sunja (Sunny) Edmunds, internet strategy consultant.
Nancy Finton, content editor, Core K12 Education; educational consultant.
Jason Kahn (in memoriam, 1969-2014)
Beth Ann Meehan, mortgage officer, Cape Cod 5.
Noriko Takezaki, director of Japan operations, Basis Technology.
---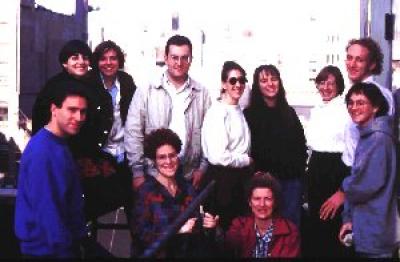 Elizabeth Azar, science writer and editor.
Laura Carter, managing editor, NIH Catalyst.
David Davis, project manager, HDR Inc.
Donald B. Marti Jr., backend lead, teampatent.com.
Jane Newman, health care content strategist and project manager.
Robert Service, northwest correspondent, Science.
Ben Stein, managing editor, National Institute of Standards and Technology.
Melissa Stewart, children's book author.
Chana Freiman Stiefel, director of public relations, Ma'ayanot School; children's book author and writer.
Fleur Templeton, senior communications advisor, Otago University; writer.
Kathryn "Kitt" Richards, physician assistant and medical-legal case review consultant.
Nira Worcman, corporate communications, Brazil.
---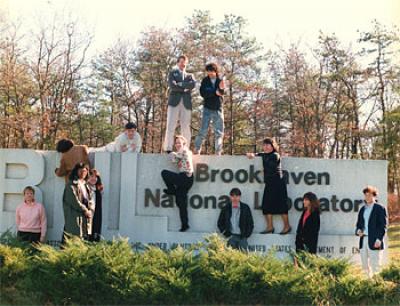 Debra Brinson, senior technical writer, Thermo Fisher Scientific.
Kristine Caggiano Garland, public affairs officer, Navy Office of Community Outreach.
Vernon Church, vice president of operations, TMP Worldwide.
Regina Fitzsimmons, science writer.
Elisabeth Kirschner, writer, drugstore.com.
Guillermo Metz, green building and renewable energy coordinator, Cornell Cooperative Extension of Tompkins County.
Mary Raffalli, producer, Sunday Morning, CBS News.
Kathy Svitil, co-director of news and lead science writer, California Institute of Technology.
Andrea Lynne Taylor, supervisory psychologist, St. Louis VA Medical Center.
Bruno Tedeschi, principal, Jaffe Communications.
Laura Worsham, photographer.
---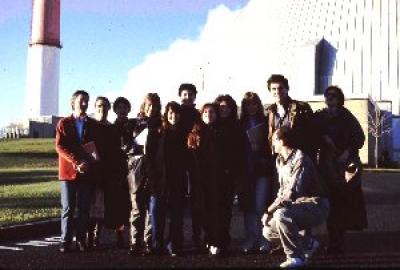 Ted Allen, cookbook author and television host.
Meg Campbell, marketing and communications consultant.
Maria T. Crocitto, CEO, Advantage Communications.
David Fishman, senior advisor, media, OpenGate Capital.
Rosie Zaloum Foster, medical writer and editor, Foster Medical Editorial.
Elizabeth (Betsy) Hanson, science and medical writer.
Anita Jacobo, executive sales specialist, UCB Pharmaceuticals.
Gary Klinger, professor and chair of Allied Health Sciences, Nassau Community College.
Karen (Kay) Locitzer, science writer.
Michele Opanowicz-Brady, service director, Information Builders.
David Siegel, science writer.
Stefanie Silverman, copy editor/proofreader, LightStream; artist.
Karen McNulty Walsh, principal media and communications specialist, Brookhaven National Laboratory.
---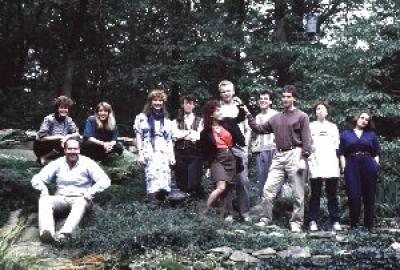 Jeffrey Brune, director, Campbell Creek Science Center.
Catherine Dold, health and science writer.
Nina Flanagan, medical writer.
Timothy Folger, science writer; contributing editor, Discover; series editor, "Best American Science and Nature Writing."
Elizabeth (Beth) Hanson, science writer.
Hildy Rubin, documentary writer and producer.
Brianna Politzer Blacet, health and medical writer; product marketing manager, MokaFive.
Jane Treuhold, attorney.
Marisa Venegas, television producer.
Luba Vikhanski, science writer, Weizmann Institute of Science, Israel; science writer and author.
---
Sarah Tilyou Albaneze, managing editor, McMahon Publishing Group.
Jani D. Bergan, senior editorial specialist, W2O Group.
Kellyn Betts, science, environmental, health and technology writer.
John Carpi, president, Strategic Medical Initiatives.
Christian Coles, assistant professor, Johns Hopkins Bloomberg School of Public Health.
Doris Day, dermatologist and author; clinical assistant professor, NYU Langone Medical Center.
Richard Lewit, owner and winemaker, Alison Wines & Vineyards.
Zheng Zheng Li.
Eileen A. McCaffrey, medical writer and editor.
Damian McNamara, multimedia medical reporter.
Lori Oliwenstein, co-director of news and senior science writer, California Institute of Technology.
Diana R. Romero, associate professor, CUNY School of Public Health.
Robin Trohn Sussingham, independent radio producer.
---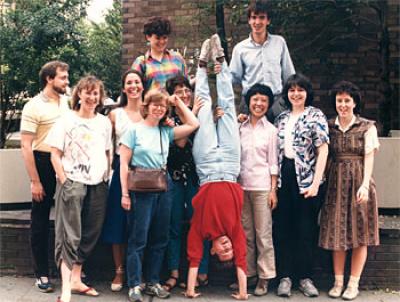 Robert Anderson, contributing editor, Natural History.
Shira Birnbaum, associate professor of practice, Simmons College School of Nursing and Health Sciences.
Sheryl Burpee Dluginski, fitness consultant.
Karen Fitzgerald, science writer; researcher/writer, University of Illinois at Springfield.
Eva Lynne Greene, senior manager of publications, Regeneron Pharmaceuticals.
Eric Justice, editorial director, BioScience Communications.
Sally Rose, editor, Provincetown Banner.
Meiyu Song Kaps, patent law clerk.
Lora A. Sporny, lecturer in nutrition and education, Columbia University Teachers College
Kathy Wollard, Newsday columnist, author.
---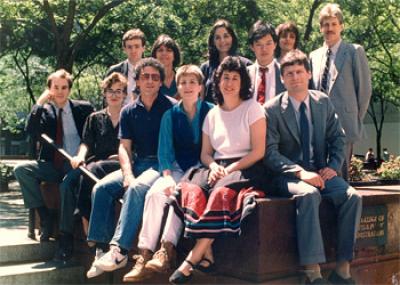 Maria Borelius, author, entrepreneur and consultant.
James L. Eng, senior editor, NBC News.com.
Debra Glicksman, science editor, Prentice Hall.
Joyce Gramza, writer, producer and videographer.
James Killgore, writer, Scotland.
Michael Krapin, television and science writer.
Jay Letto, conference coordinator, Society of Environmental Journalists.
Kerry B. McCabe, registered nurse; medical writer.
Elizabeth Mechcatie, editor, Dermatology News, Frontline Medical Communications.
Brian Nadel, writer and editor.
Gregory Pope (in memoriam, 1960-1996).
Janet Weinrib, science writer.
---
Shirley Cordes, science writer
Elizabeth Hartzell DeSimone, admissions associate, The Paideia School.
Naomi Freundlich, public health writer; editor, ReformingHealth.org.
Michael Friedmann, meteorologist, WRNN-TV/Verizon Fios1News.
Samuel Friedman, legislative analyst, New York State Department of Health.
Patrice Heinz Schelkun, artist/stained glass designer.
Karen Heller, broker associate, Houlihan Lawrence.
Marianne Hjertstrand, retired, former medical writer and corporate communications director.
Melissa Lee Kim, writer; children's book editor, Islandport Press.
Franca Lebow Rawitz, college admission consultant, Ready Set College.
Gerry Regan, partner, GAR Media; online media consultant.
Ruth Taswell, medical writer, Park Nicollet Health Services.
Laurel Van Leer, writer.
Patricia Wittig, science writer and editor.
---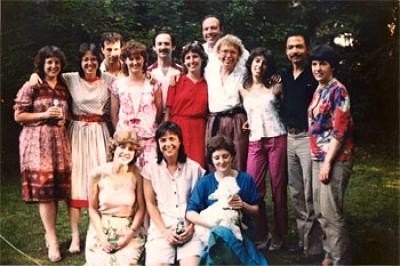 Rae Bretana, medical writer.
Carole Bullock, medical writer and editor; author.
Peter Geller, licensed acupuncturist and Chinese herbologist.
Jeanne Herb, associate director for environmental analysis and communcation, Edward J. Bloustein School of Planning and Public Policy, Rutgers University.
Kimberly Landes, legal nurse consultant.
Rita Lazzaroni, writer.
Sean Mulligan, web developer / technical writer, construction manager, StructureTone.
Leslie Wiman Rose, program administrator for business operations, West Point Association of Graduates.
Janet Schumacher, science writer
Dawn Stover, science writer.
Cheryl Platzman Weinstock, science writer and speaker.
---