The 2017 program will take place Saturday, May 27 – Saturday, July 8, 2017 and is open to mature intermediate to advanced undergraduates willing to undertake six weeks of rigorous reporting schedules. Journalistic Inquiry is a prerequisite. NYU Journalism graduate students may participate in an independent study program with the consent of their program chair.
For more information, including the application form, please log in to the the Student Center on Albert or visit the NYU page.
Looking for study abroad funding resources? The Dean's Opportunity Fund for Study Away is a scholarship for CAS matriculated students participating in a CAS Summer Abroad program, like Journalism in Ghana. Please visit this link or email John Petinos for more information.
Journalism in Ghana Promo from Max Gorden on YouTube.
NYU Reporting in Africa Program from Phil Molnar on Vimeo.
Recent projects by prior participants:
More projects can be found on LiveWire.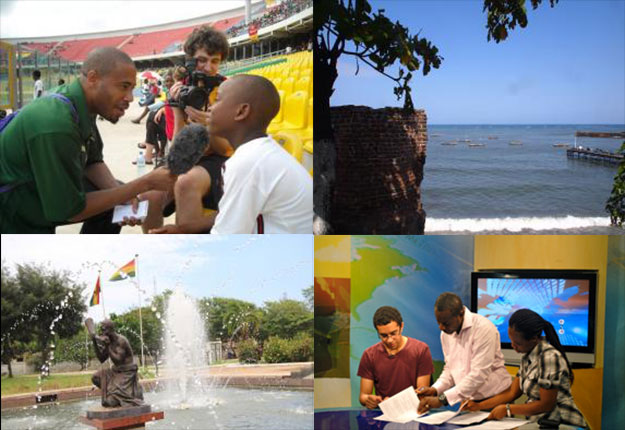 Prof. Frankie Edozien
Director, Reporting Africa
NYU Arthur L. Carter Journalism Institute
20 Cooper Square 6th Floor
New York, NY 10003
Telephone: (212) 992-7955
Email: journalism.in.ghana@nyu.edu