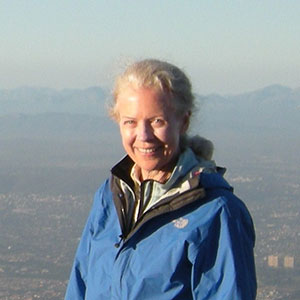 Barbara Borst
Adjunct Faculty
Barbara Borst has been teaching international reporting in the master's program at NYU's Arthur L. Carter Journalism Institute since 2007. She writes a blog for The Huffington Post and runs the reporting website Tutawaza.com.
Previously, she worked for The Associated Press as an editor on the international desk, frequently reported from the United Nations and wrote on U.S. and international issues.
While based abroad for a dozen years, in Nairobi, Johannesburg, Paris and Toronto, she was a correspondent for Inter Press Service news agency and reported frequently for Newsday, The Boston Globe, The Dallas Morning News, The Los Angeles Times, The Independent, The Times (London), The Associated Press and others.
Before working abroad, she was a staff writer for The Denver Post, a writer and editor for The Clarion-Ledger of Jackson, Miss., and managing editor of Yacht Racing magazine.
She also has taught since 2000 in the master's program at the NYU Center for Global Affairs, where she received an award for teaching excellence. Courses include media and international affairs, democratic transitions, and field intensives in Ghana and South Africa.
She earned a B.A. from Yale University in English literature and an M.A. in international relations from Boston University's overseas program in Paris.