Career News
NYU Journalism alumni are hired by top media companies around the world. In 2014, LinkedIn ranked NYU the #1 university for media professionals, based on alumni career placement. Check out some recent success stories below.
Are you an NYU Journalism alumnus? Tell us about your career! If you're currently looking for new opportunities, you can also submit your resumé for the Career Services resumé book at the end of the survey.
---
Inae Oh


BA 2009
Inae Oh is the new senior news and engagement at Mother Jones where she leads social and engagement efforts, as well as daily news and breaking news production. Prior to Mother Jones, she was an editor at Huff Post for three years.
(August 2021)
---
Bessie Liu
BA 2020
The Org. hired Bessie Liu as a content manager. In this role, Bessie is managing a group of freelancers from around the world and working to build the company's first podcast series.
(August 2021)
---
Tatyana Tandanpolie
BA 2022
Tatyana Tandanpolie's story "Open-Hearted: Dionte' Johnson" won the 2021 Gold Award in the Best Personality Profile category (medium) in the Alliance of Area Business Publishers contest and first place in features from the 2021 all Ohio Excellence in Journalism Awards. 
(June 2021)
---
Margaret Marie Guzman
BA 2021
Insider, Inc. hired Margaret Marie Guzman as a Video Producing Fellow to work within the News and Documentary team following production and research internships in two documentary production companies. Margaret also produced a feature-length film.
(April 2021)
---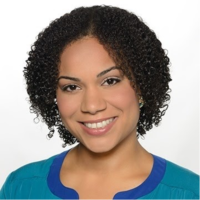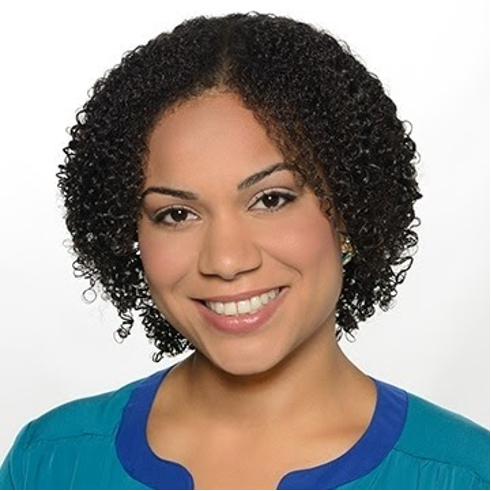 Amanda VanAllen
MA 2011
PHL17 hired Amanda VanAllen to anchor their morning show in Philadelphia. Prior to this job, Amanda was a reporter/ fill-in anchor at WEWS in Cleveland. 
(April 2021)
---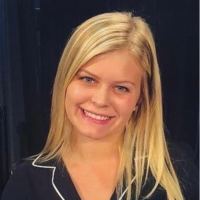 Katie Keller
BA 2020
NY1 hired Katie Keller as an Associate Producer following her successful internship at the station. She first met people from NY1 at the NYU Journalism Career Fair and that's how she scored the internship.
(April 2021)
---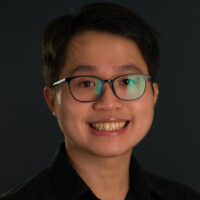 Duy Nguyen
BA 2020
Utilizing connections he made through the 2020 NYU Journalism Career Fair and his data journalism class, Duy Nguyen was recently chosen as an Opinion Graphics Fellow at the New York Times. In this prestigious Fellowship, Duy will be utilizing – and further developing – his skills in data visualization.
(March 2021)
---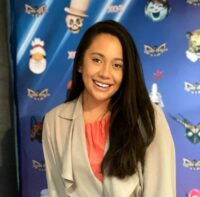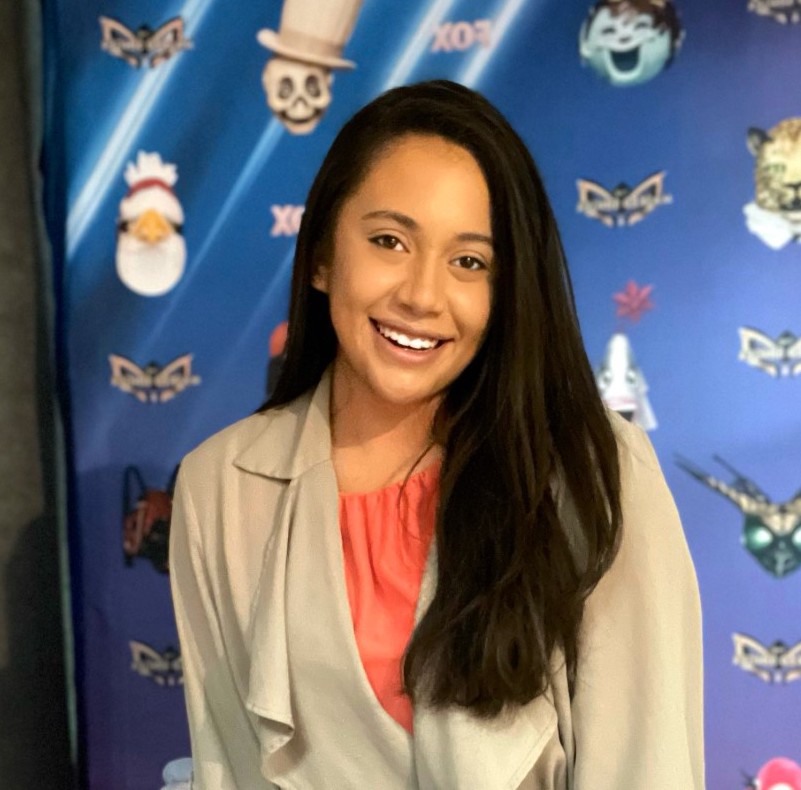 Gabi Dunham
BA 2020
Fox 47 (WSYM) hired Gabi Dunham as a Multimedia Journalist to help them launch a newscast. In this role, Gabi is using the videography and reporting skills she learned at NYU to cover news and sports in Lansing, MI.
(February 2021)
---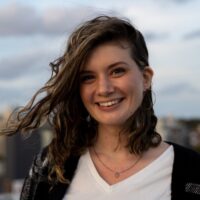 Maureen Mullarkey
MA 2020, Reporting the Nation & New York
Maureen Mullarkey was recently hired as a Production Assistant for PEOPLE Magazine's first ever podcast, PEOPLE Every Day, where she will assist the production team in research, organization, pitching story ideas, working with talent, and editing audio.
(February 2021)
---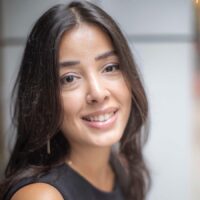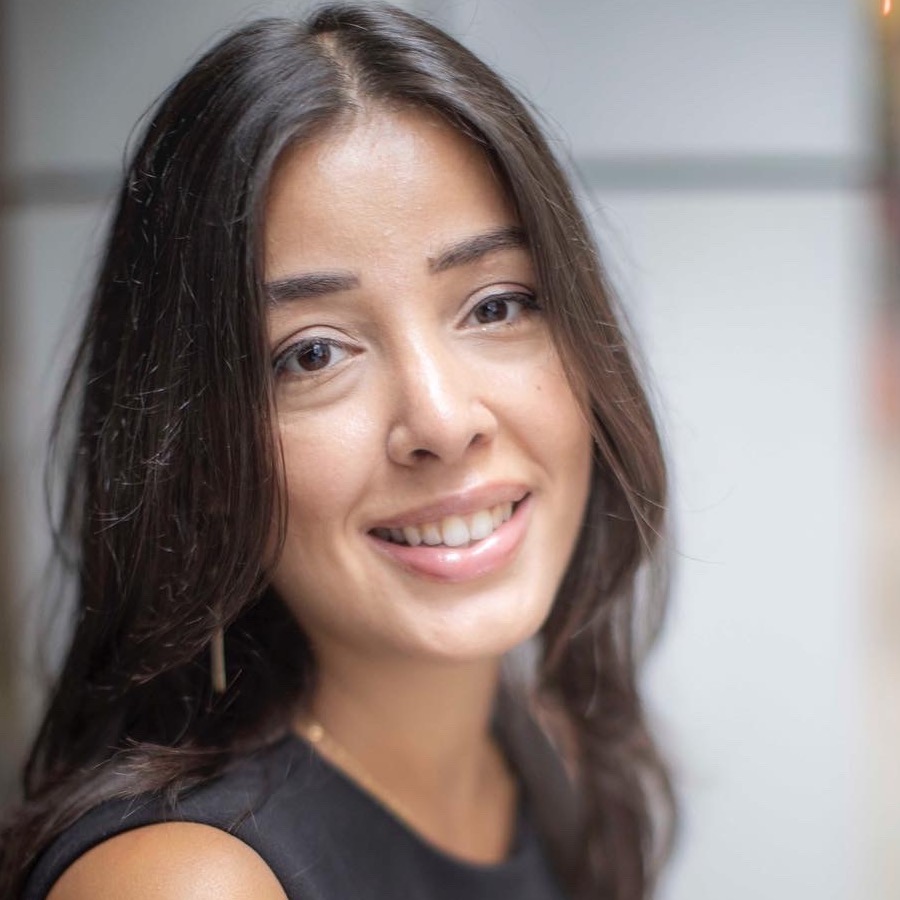 Maria Abreu
MA 2020, GloJo
Global & Joint Studies alum Maria Abreu was hired as an Assistant Editor in Forbes's Money team. In this role, she will be responsible for recruiting contributors, fact-checking longform articles and editing the content stream on the Money channel.
(February 2021)
---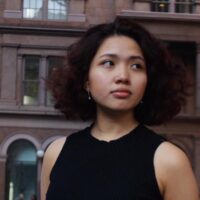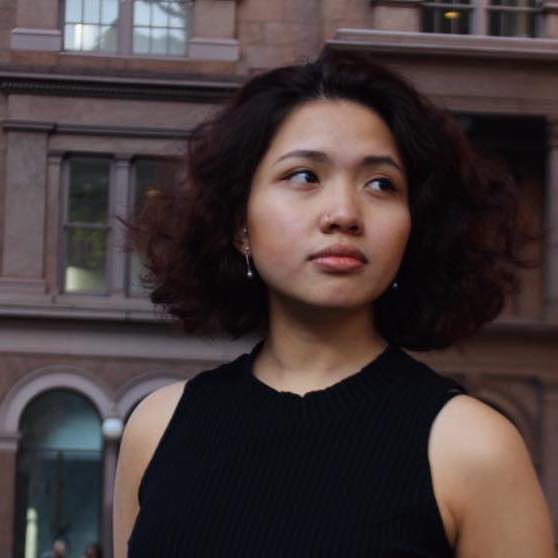 Hoa P. Nguyen
MA 2020, Magazine
Shortly after graduating, Hoa P. Nguyen was hired as an Assistant Editor at Edutopia, a website that covers innovation in preK-12 education. She will conduct research, pitch, write, edit stories as well as provide all around support for the editorial team.
(February 2021)
---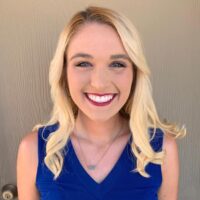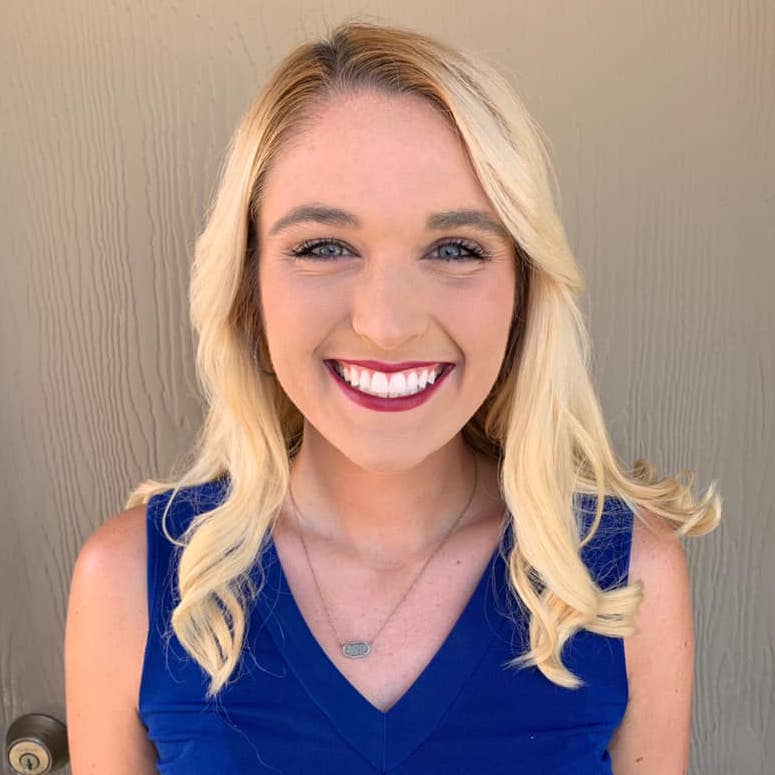 Abigail Metsch
BA 2020
Shortly after she graduates, Abigail Metsch will be a full-time MMJ/Reporter at WCIA News, a CBS affiliate owned by the Nexstar Media Company in Champaign, Illinois. In this role she will be covering Champaign, Urbana, Springfield, Decatur and Central Illinois. 
Abigail first connected with Nexstar at the 2020 NYU Journalism Career Fair.
(December 2020)
---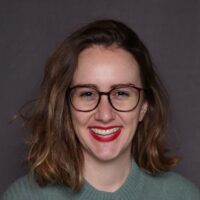 Claire Tighe
MA 2018, Reporting the Nation & New York
Claire Tighe, a former Arthur L. Carter Fellow and current Podcast Producer at NBC News and MSNBC, was recently honored by the New York Press Club with its 2020 award in the Podcast-TV category for acting as Associate Producer on the NBC News show "Article II: Inside Impeachment."
(October 2020)
---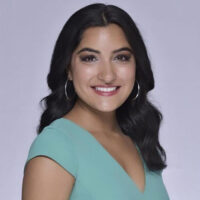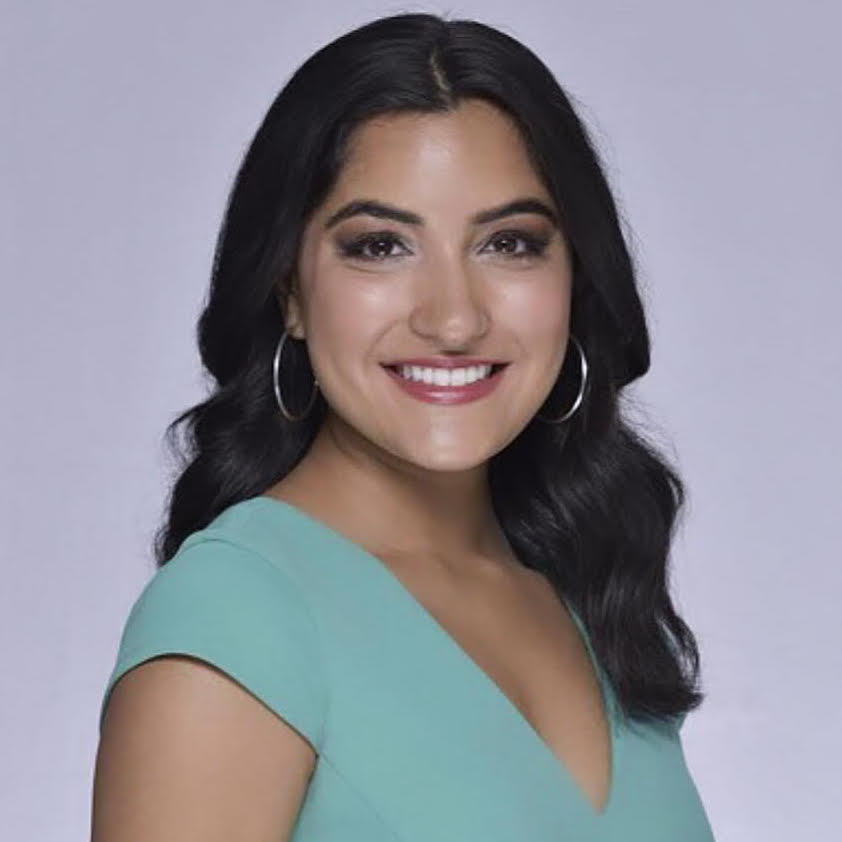 Reena Roy
BA 2013
Reena Roy recently began working for ABC News as a NY-based Correspondent and Multiplatform Reporter. In this role, she covers major national news stories and reports live for ABC affiliates across the country, while also producing daily packages for  the early morning show America This Morning. Her pieces also air on ABC News Radio and ABC News Live. Prior to this job, Reena worked for the NYC CBS affiliate. She started her career at News12, after making a contact at the NYU Journalism Career Fair.
(October 2020)
---
Maria Florencia Smith
MA 2019, News and Documentary
After a successful internship at NY1 Noticias, Maria Florencia Smith was hired as their new Multimedia Journalist. As an MMJ, she will be shooting, editing and presenting stories live. When Maria interned at NY1 Noticias, she was given a unique opportunity to demonstrate her producing and reporting skills, and she knew it was a place she'd want to work after graduation.
(August 2020)
---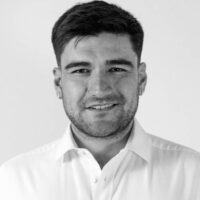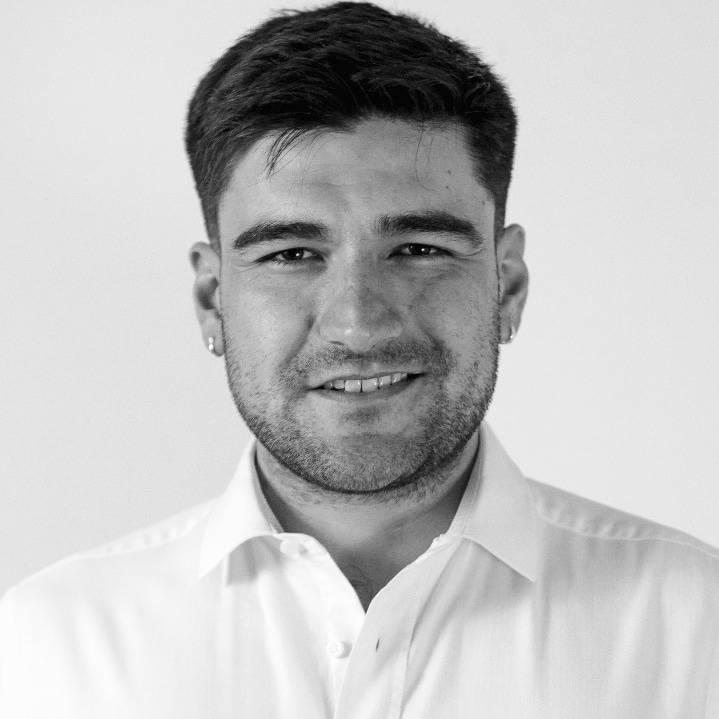 Nicolás Ríos
MA 2019, Studio 20
Non-profit immigrant news site Documented recently hired Nicolás Ríos as its first Audience Editor. In this role, he will oversee audience research, growth strategies, and data analysis.
(May 2020)
---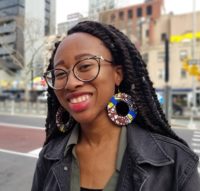 Sierra Jackson
BA 2019
Sierra Jackson was recently hired as a digital reporter for the Law360 legal journalism newswire after speaking with a recruiter during the 2020 NYU Journalism Career Fair. She will be working with a team that reports on mergers and acquisitions, private equity, project finance, real estate and capital markets.
(April 2020)
---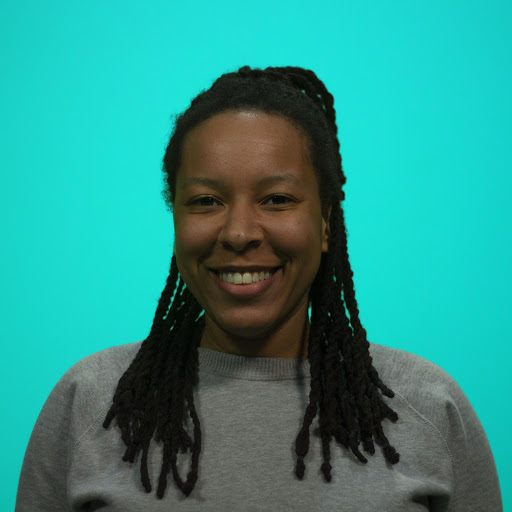 Amber Walker
MA 2019, Studio 20
Amber C. Walker was recently hired by J6 Labs, a digital media consultancy/innovation lab based in Washington, D.C. In her role as an Emerging Technologies and Marketing strategist, Amber will help top brands design and implement digital product strategies across a variety of new devices, services, and platforms.
(March 2020)
---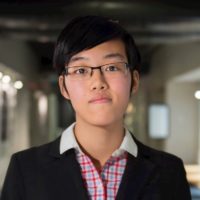 Jessie Shi
MA 2019, Studio 20
Jessie Shi is the new Social Media Editor at the San Antonio Express-News. She will be creating content and engaging readers with skills she learned through the Studio 20 program. 
(March 2020)
---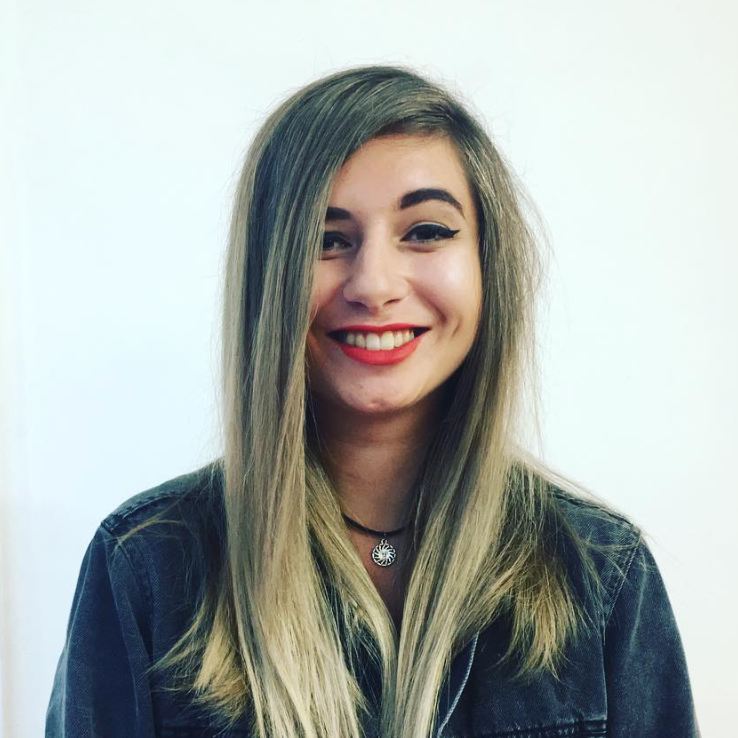 Natasha Jokic
MA 2019, Studio 20
Studio 20 alum Natasha Jokic has been named an Editorial Fellow at BuzzFeed.com. In this role, Natasha has been learning to write in the various styles and formats BuzzFeed is known for, while also continuing to cultivate her own unique writing voice. 
(March 2020)
---
Hadeel Al-Shalchi
MA 2019, Studio 20
After graduating from Studio 20, Hadeel Al-Shalchi began working in Washington, D.C. as an Editor on Weekend Edition at NPR. She will soon begin training to help run the Up First weekend podcast.
(March 2020)
---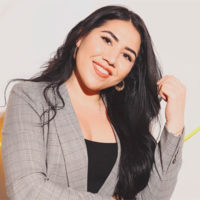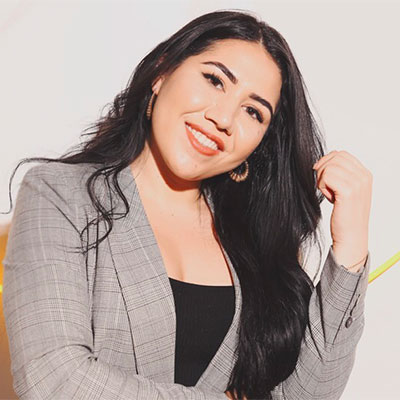 Farnoush Amiri
MA 2018, Reporting the Nation & New York
Utilizing connections she made when she traveled with NYU Journalism to the Asian American Journalists Association Conference, Farnoush Amiri was hired as a News Associate in the New York office of the Associated Press. Her position involves writing, editing, and conducting social media research for a team that covers 11 states in the Eastern region of the U.S.
(January 2020)
---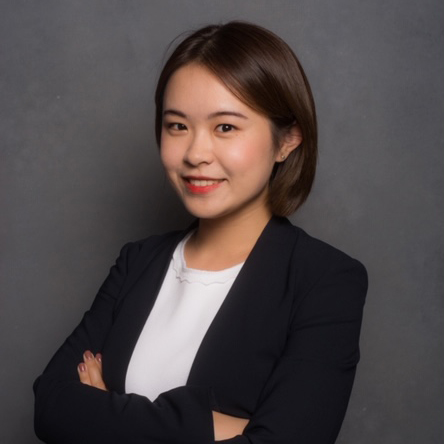 Amber Wang
BA 2019
Amber Wang was hired as a Production Associate at ABC's Decision Desk, where she is assembling data for coverage of the upcoming primaries and elections. Previously, Amber worked as a production intern for the network's primetime news magazine "20/20," a position she secured with the help of the Asian American Journalists Association.
(January 2020)
---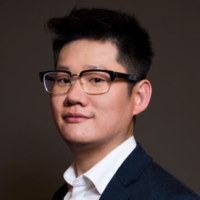 David Pan
MA 2019, Business and Economic Reporting
After meeting the chief editor of CoinDesk at an NYU Journalism networking event, David Pan was hired as an intern, then a full-time news reporter, covering cryptocurrencies and blockchain.
(January 2020)
---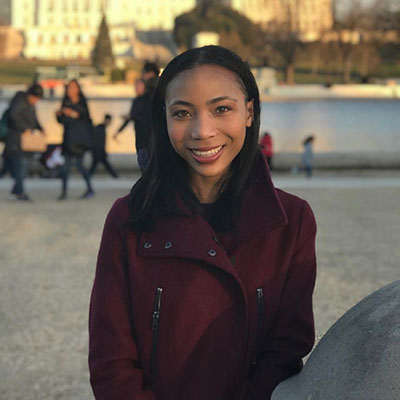 Monay Robinson
MA 2018, Reporting the Nation and New York
After utilizing NYU Journalism's Career Services networking events, Monay Robinson earned a position at CBS as a News Associate. She accredits meeting with CBS at NYU's Journalism Career Fair, attending the NABJ 2018 Conference, and networking with News Associates at Media Mingle as formative opportunities that led to her News Associates role shortly after graduating in 2018.
(March 2019)
---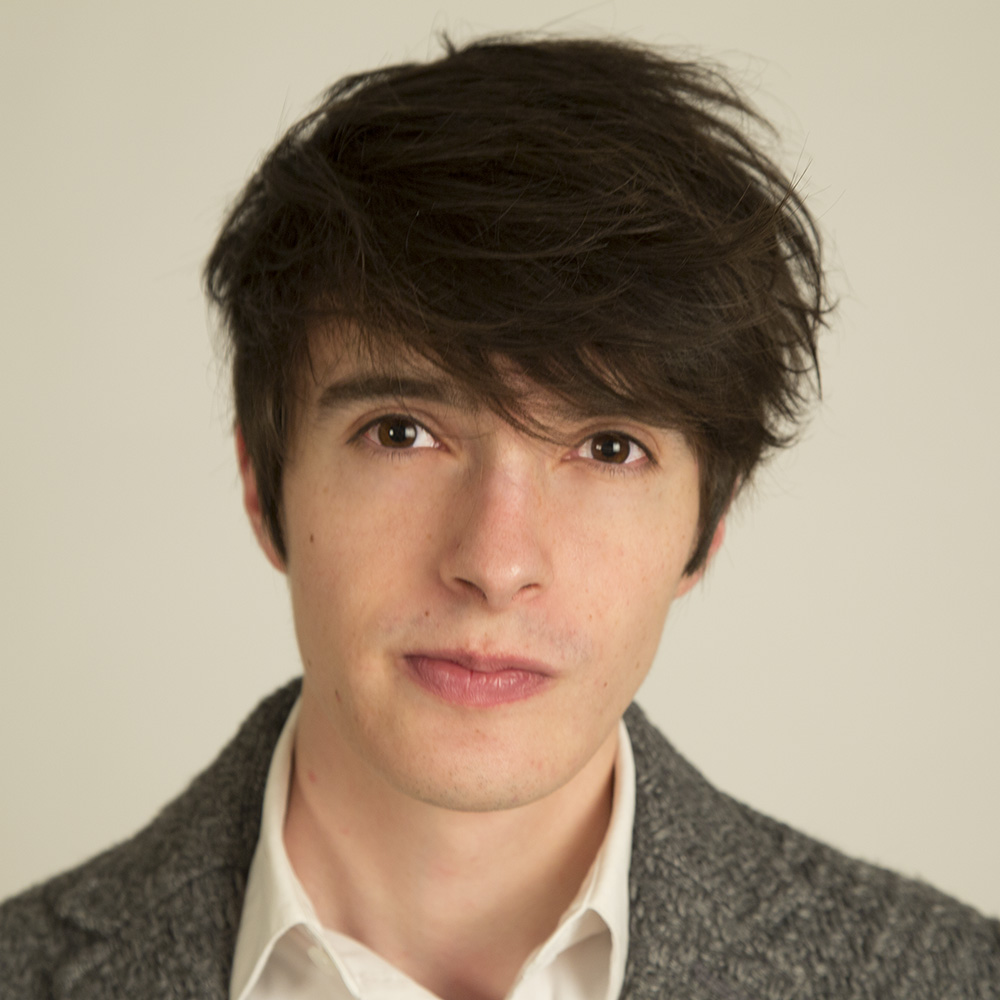 Gonzalo del Peon
MA 2018, Studio 20
Gonzalo del Peon, a graduate of Studio 20, is an Associate at the American Journalism Project, a new venture philanthropy organization and the first organization of its kind focused on rebuilding the local news ecosystem and boosting its sustainability. As part of AJP's launch team, Gonzalo helps to lead AJP's research on the US local news landscape and assists with developing AJP's investment criteria and strategy.
(March 2019)
---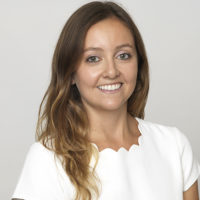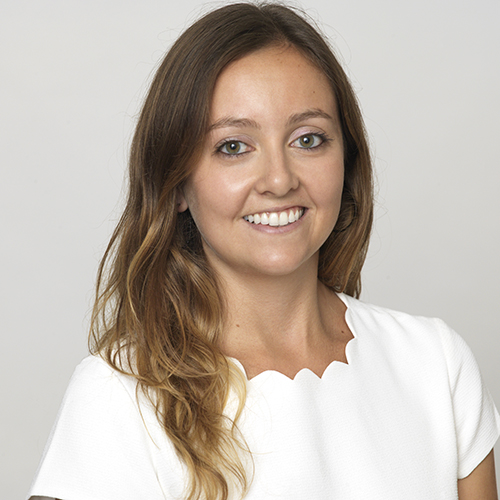 Maggie Maloney
MA 2016, Magazine
Hearst Digital Media promoted Maggie Maloney to Associate Digital Editor, Town & Country and ELLE DECOR, after she worked as Hearst Digital Media's Social Media Editor. In her new role, Maggie combines her passions for strategy, social media, writing, and editing. Her full-time positions followed Maggie's multiple internships at Hearst, including one as an Editorial Intern at Hearst Digital Media and another as a Digital Editorial Intern at Marie Claire.
(November 2018)
---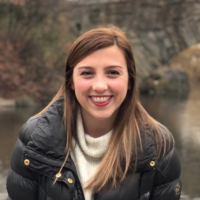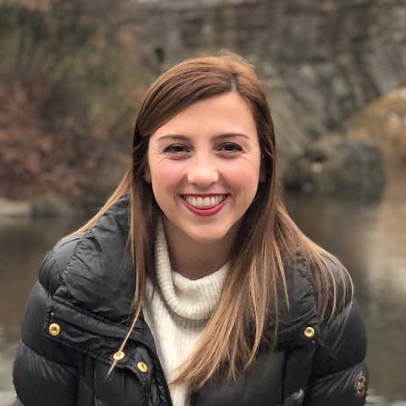 Madison Roberts
MA 2017, Magazine
Soon after graduation, Madison Roberts' success as a full-time intern at PEOPLE Magazine turned into a full-time job offer. Now, Madison works as PEOPLE's Home + Travel Editorial Assistant, where she covers food, home, travel, and country music for both print and online coverage.
(November 2018)
---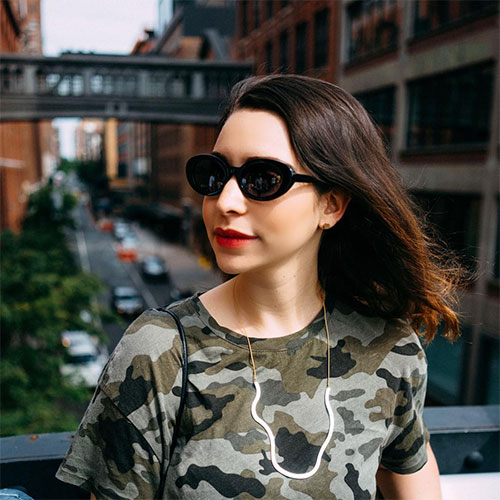 Shira Tarlo
BA 2018
During the last few weeks of her spring internship, Shira was offered a full-time staff position as a General Assignment Reporter and Social Media Editor at Salon.com, where she impressed the staff with her reporting, editing and social media skills. Shira has also interned with MSNBC, MSNBC.com, NBC News, and worked as a stringer at the Associated Press during the 2016 presidential election.
(September 2018)
---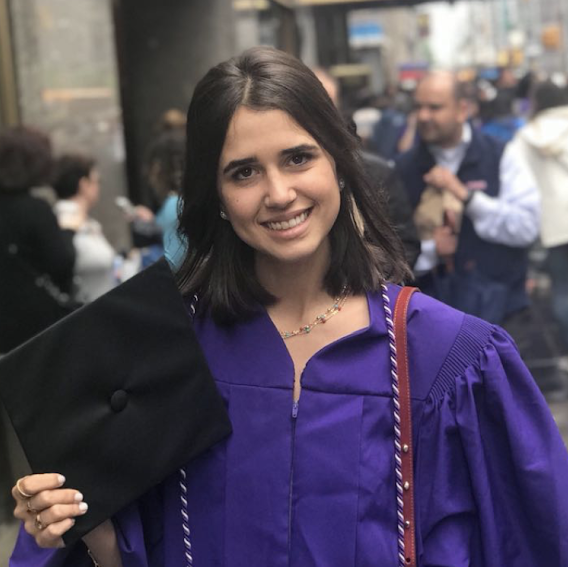 Mariana Castro
BA 2018
VICE on HBO hired recent NYU grad Mariana Castro as a production assistant for the weekly show. Mariana interned extensively throughout her undergraduate studies at NYU Journalism and decided to pursue video journalism after taking the VICE production class at NYU in 2016. Thanks to that class, and her network, VICE reached out to her for this position.
(September 2018)
---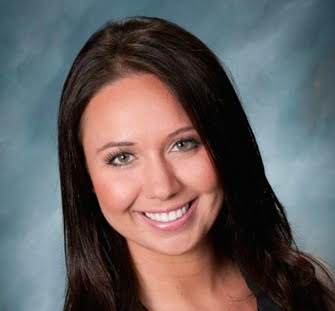 Lauren Garry
MA 2018, Reporting the Nation and New York
During the last few weeks of her summer internship, Lauren Garry was offered a full-time staff position as a News Assistant at NY1, where she impressed the staff with her field production, editing and writing skills.
(August 2018)
---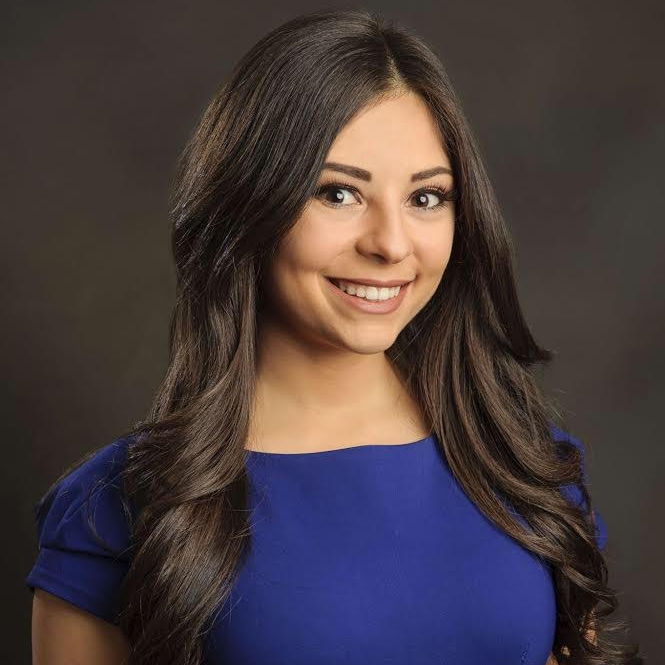 Sabrina Franza
BA 2018
Shortly after meeting with News 12 at NYU Journalism's Career Fair, where she impressed them with her reel and internship experience, Sabrina Franza was hired as a reporter. The job offer came on Franza's last day of classes as an undergraduate student. She now rotates between reporting in Brooklyn and the Bronx for the 24-hour local news network.
(June 2018)
---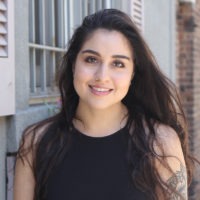 Meranda Yslas
BA 2017
INSIDER recently hired Meranda for a full-time role, as a result of her success as a Video Editor intern.
(March 2018)
---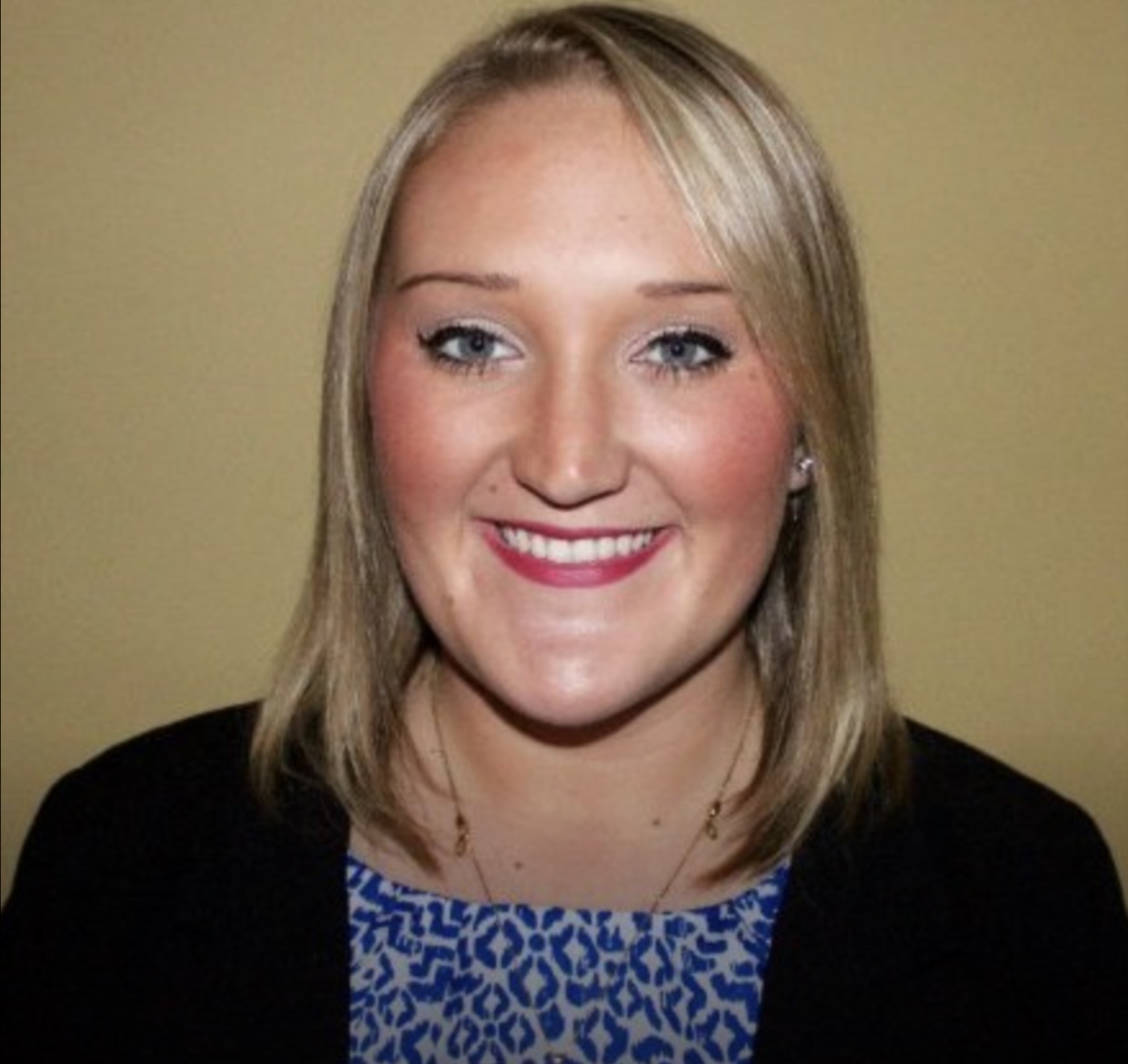 Kellymarie Braun
MA 2018, Reporting the Nation and New York
After impressing her producers for two semesters as news desk intern at ABC NewsOne, Kellymarie was hired on as a freelance production associate.
(December 2017)
---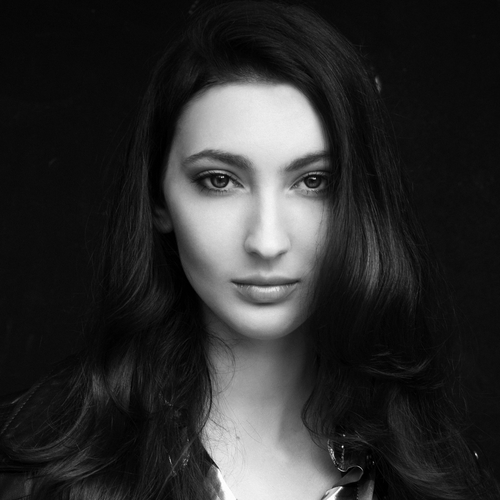 Christina Cacouris
BA 2017
After graduating in May with internship experience and an extensive portfolio of freelance work, Christina utilized both social media and professional networks in her job search, impressing editors at V Magazine and accepting an offer to be their new assistant digital editor.
(July 2017)
---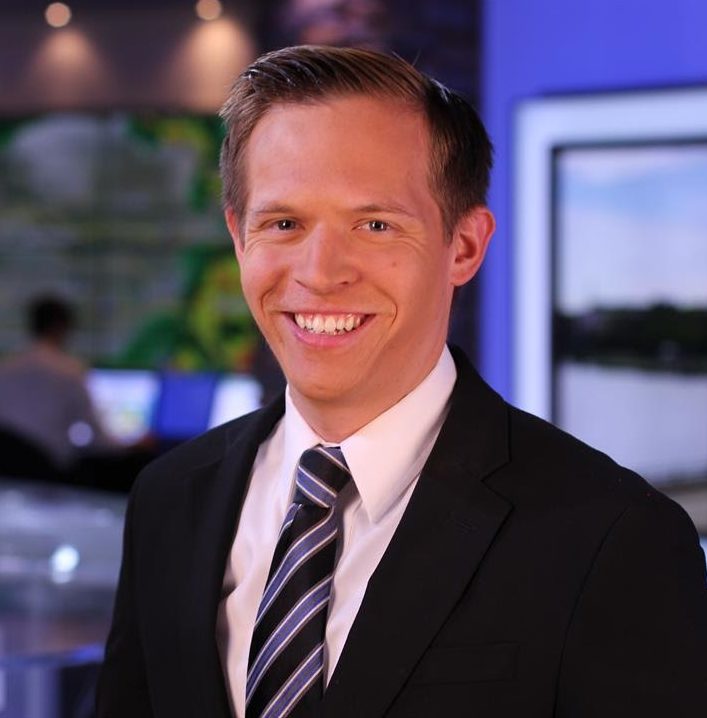 Reuben Jones
MA 2015, Reporting the Nation and New York
Reuben accepted a video journalist/reporter position with Spectrum News in Charlotte, NC. Previously, he was a weekend anchor and reporter for WREX-TV in Rockford, IL.
(June 2017)
---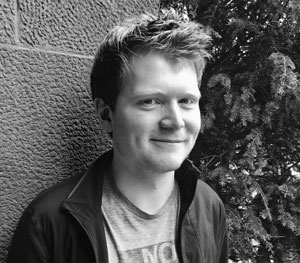 Tommy Collison
BA 2017
Tommy accepted an offer to be a writer for The Tor Project, a non-profit organization that develops software to help people protect their privacy online.
(May 2017)
---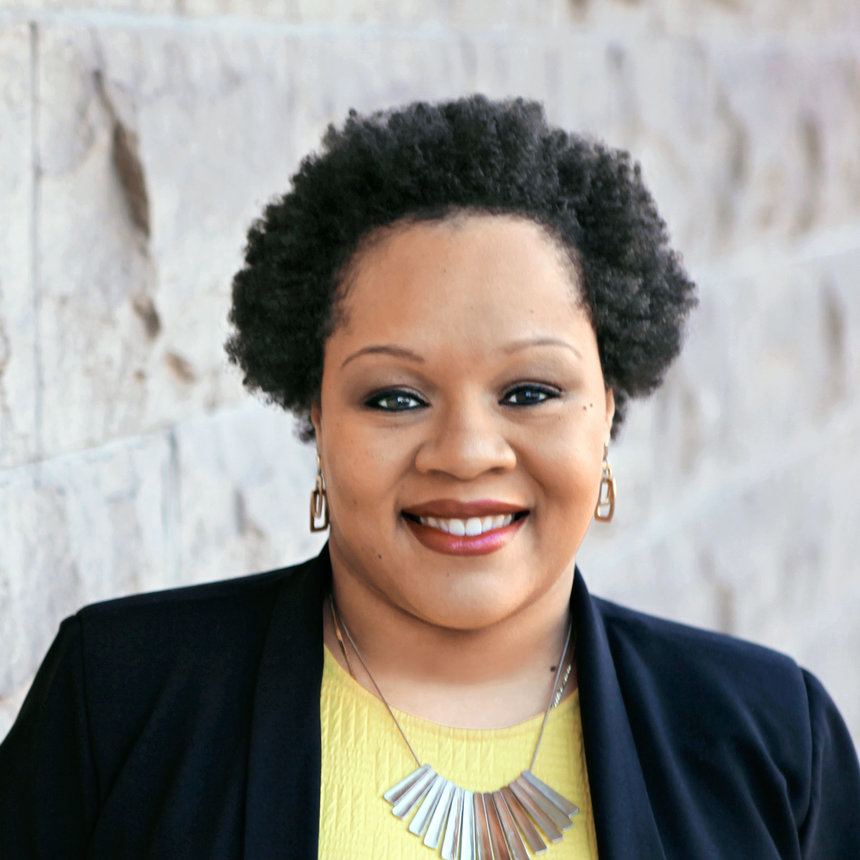 Yamiche Alcindor
MA 2015, News and Documentary
Yamiche, a reporter for The New York Times, was featured in Essence Magazine's "Voices of the New America" series. Yamiche's work is praised for "shedding light on stories we may not always hear, but that are integral to the fabric of our nation."
(March 2017)
---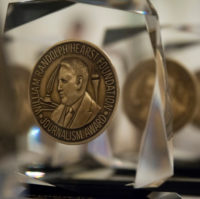 Mariana Fernandez
BA 2018
NYU Journalism junior Mariana placed 7th in the 2016-2017 Hearst Journalism Awards Enterprise Reporting competition. The Hearst Awards recognize outstanding undergraduate achievement across 14 categories. NYU Journalism career services selects 2 student submissions to compete in each category. Josephine's stories were in competition with over 100 students across the country.
(February 2017)
---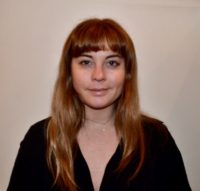 Josephine Luck
BA 2017
NYU Journalism senior Josephine Luck placed in the 2016-2017 Hearst Journalism Awards. Her stories, "Computing Your Commute" and "Cute, Fluffy, and Expensive: NYU Students with Pets", placed 10th in the Television Features competition.
(January 2017)
---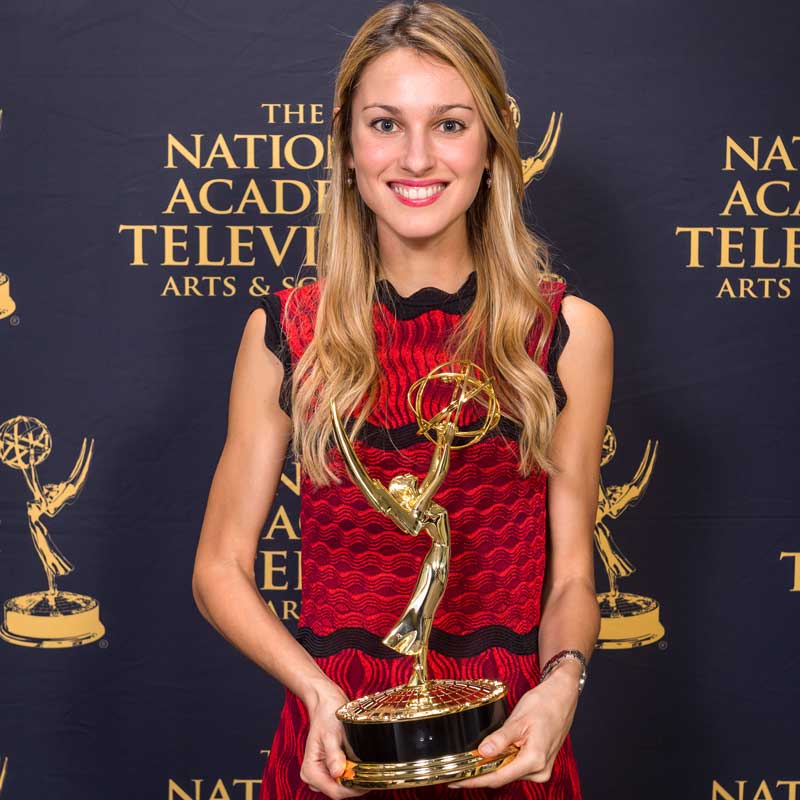 Nieves Zuberbuhler
MA 2013, Global Journalism
Nieves won an Emmy Award in the "Best Investigative Report in a News Magazine" category for co-producing the 2-part 60 Minutes story "Confidential Informants." The investigation exposed a widespread and little-known practice– the secretive recruitment of young people, often college students, as confidential informants in the war on drugs.
(December 2016)
---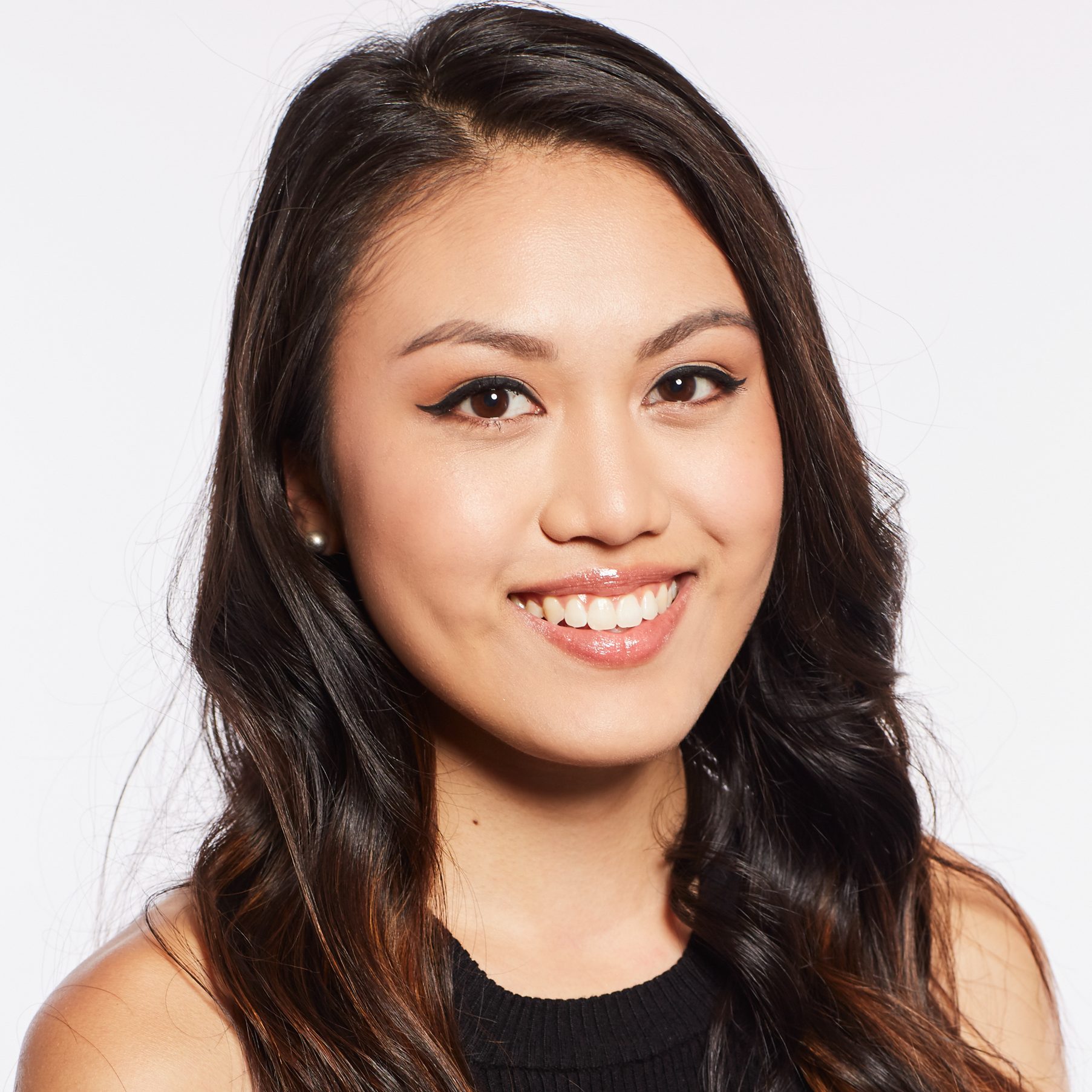 Erica Gonzales
BA 2016
Erica joined Harper's Bazaar as an assistant digital editor following her successful spring internship.
(September 2016)
---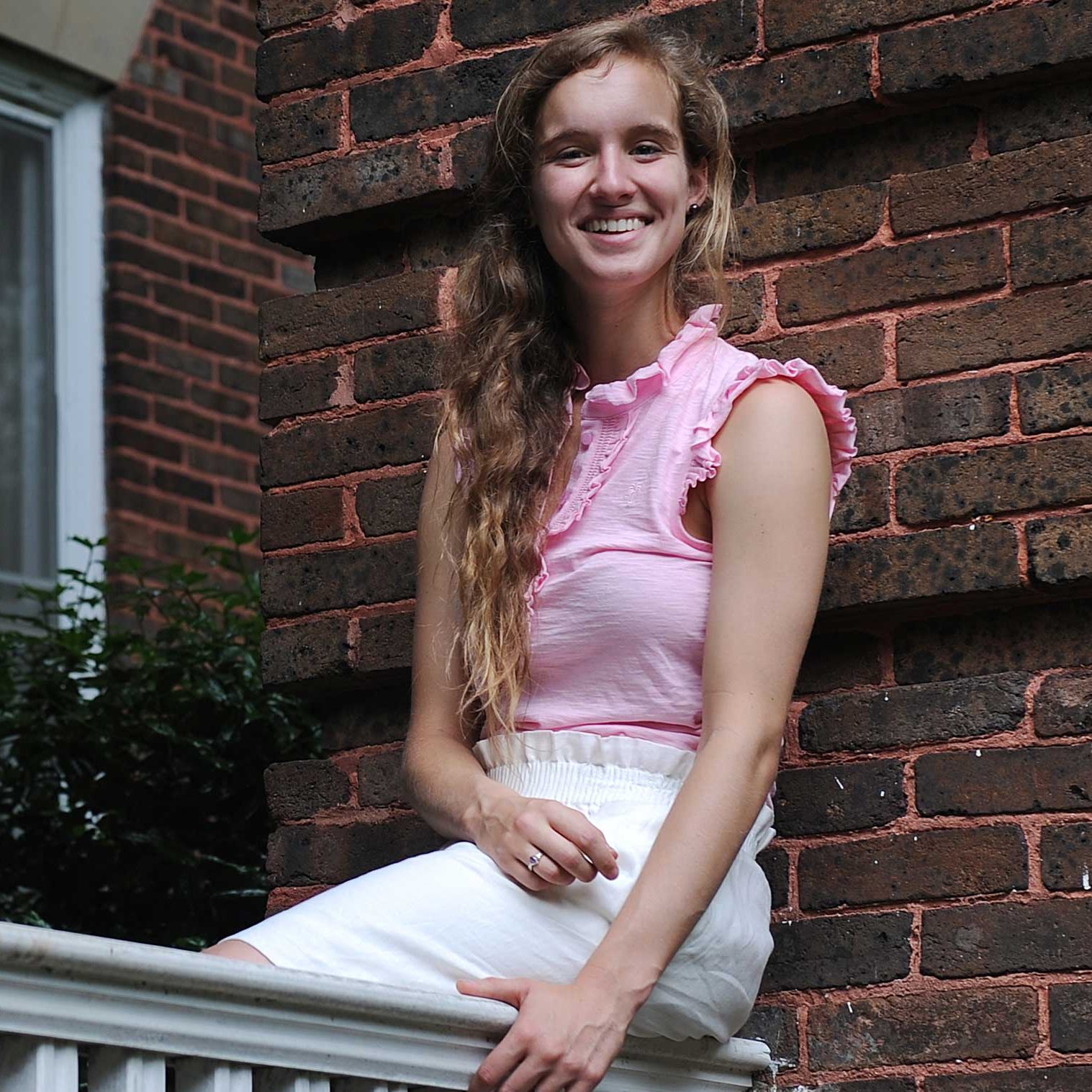 Katie Whittaker
MA 2016, Global Journalism
Katie's spring internship at Saveur culminated in a job offer, and she began her new role as assistant digital editor after graduation in May.
(August 2016)
---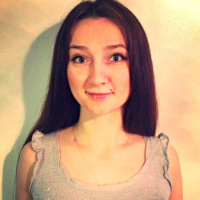 Jane Zolkina
MA 2016, Reporting the Nation and New York
CNN's "New Day" hired Jane as a production assistant after she impressed in her internship at CNN's "Fareed Zakariah GPS."
(June 2016)
---
Jamiles Lartey
MA 2015, Global Journalism
Jamiles, a reporter for The Guardian, was named the 2016 Emerging Journalist of the Year by the National Association of Black Journalists.
(June 2016)
---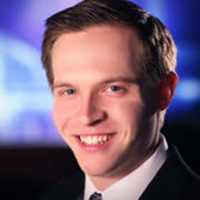 Reuben Jones
MA 2015, Reporting the Nation and New York
Reuben impressed his producers at WREX-TV in Rockford, Illinois, and was promoted from multimedia journalist to weekend anchor.
(June 2016)
---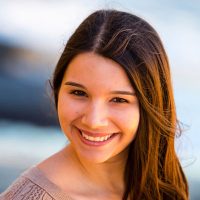 Marilyn La Jeunesse
BA 2015
Marilyn accepted an offer to be a Facebook editor at Mic, after meeting recruiters at the 2016 NYU Journalism Career Fair.
(June 2016)
---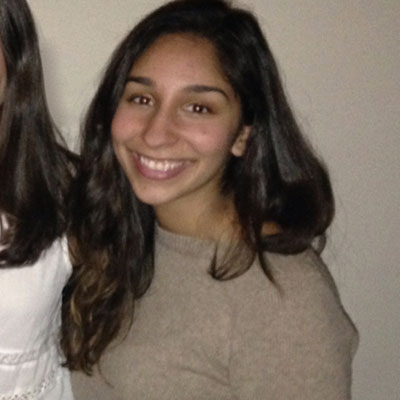 Kenzi Abou-Sabe
BA 2016
Kenzi was accepted out of thousands of applicants for NBC's prestigious News Associates program.
(June 2016)
---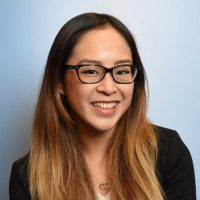 Johanna Li
BA 2016
Johanna was hired as a digital reporter for Inside Edition after her fall production internship.
(June 2016)
---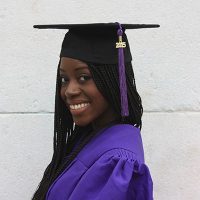 Nicole Phillip
BA 2015
As media content lead for ABC News election coverage, Nicole manages all incoming election video content for the network.
(June 2016)
---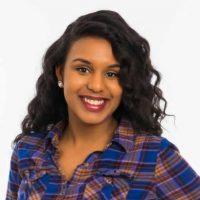 Francina Morel
BA 2012
Condé Nast Traveler hired Francina as associate social media editor after meeting her at the 2016 NYU Journalism Career Fair.
(June 2016)
---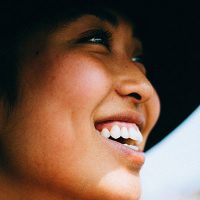 Carina Wong
BA 2015
Carina met the VICE on HBO team at the 2015 NYU Journalism Career Fair, and after accepting a production assistant position, she returned to recruit NYU Journalism talent in 2016.
(June 2016)
---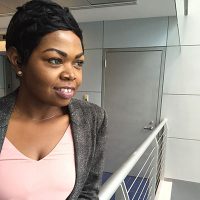 Rakeesha Wrigley
MA 2016, Reporting the Nation and New York
CNBC pegged Rakeesha for a production associate role with their long form unit shortly after her successful internship there.
(June 2016)
---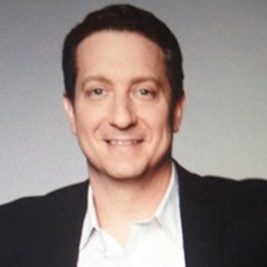 Caleb Silver
MA 1997, News and Documentary
After more than 20 years producing broadcast news, digital video programming, documentaries and live events – most recently at CNN – Caleb moved to Investopedia as Vice President of Content.
(June 2016)
---
Kyli Singh
MA 2015, Studio 20
Kyli is an associate editor at HuffPost Labs, where she works closely with newsroom editors to develop content and products in line with HuffPost's DNA.
(June 2016)
---
Phylicia Ashley
BA 2016
Phylicia will be an on-air reporter for WJFW in Rhinelander, Wisconsin.
(June 2016)
---
Josh Azar
BA 2015
After graduating last spring, Josh got his start as a reporter for MandateWire, a Financial Times publication.
(June 2016)
---
Molly O'Toole
MA 2011, Global Journalism
Molly is covering the 2016 election as senior reporter for Foreign Policy.
(June 2016)
---
Brittany Mania
BA 2015
With two NBC News internships under her belt, Brittany was hired as a researcher for "Weekend TODAY."
(June 2016)
---
Madeline Welsh
MA 2016, Studio 20
Madeline returned for the 2016 NYU Journalism Career Fair to represent Guardian News & Media, where she is associate editor of the Guardian Mobile Innovation Lab.
(June 2016)
---
Justin Slaughter
MA 2016, Cultural Reporting and Criticism
Justin signed on to be a reporter for Real Estate Capital.
(June 2016)
---
Zoe Slemmons
BA 2015
Zoe was promoted from freelancer to full-time news assistant at NY1 News.
(June 2016)