Learn to follow the money… and cover some of the

biggest stories

of our time
Students in NYU's Business & Economic Reporting program learn to follow the money and in the process, cultivate the skills needed to cover impactful stories about power, innovation, disruption and inequality in their communities and the global economy. Over three semesters, our students not only gain intensive journalism training from professors with broad experience covering business, they also build subject-matter expertise in accounting, economics and corporate finance through courses at NYU's Stern School of Business. The program's small size, with an average of 12 students per year, ensures students receive plentiful feedback and attention from their professors. In addition to their courses, the class meets weekly with editors from the most prestigious news organizations, and students are individually paired with mentors from leading news outlets. In the summer, they gain additional hands-on reporting experience during full-time internships in New York City — an undisputed capital of media. Every year, we also travel (all expenses paid) to London for a week-long seminar studying the U.K. and European Union economies. Graduates have gone on to jobs at leading news outlets including The Wall Street Journal, The New York Times, Bloomberg, Reuters, the Financial Times, CNN, CNBC and many more.
A Journalism Degree Bolstered by MBA Courses
Students in Business and Economic Reporting engage in an innovative course of study that combines rigorous reporting training with in-depth coursework in NYU's top-ranked Stern School of Business. They graduate fluent in the economics and finance sector and ready to report on the world's most exciting stories from day one.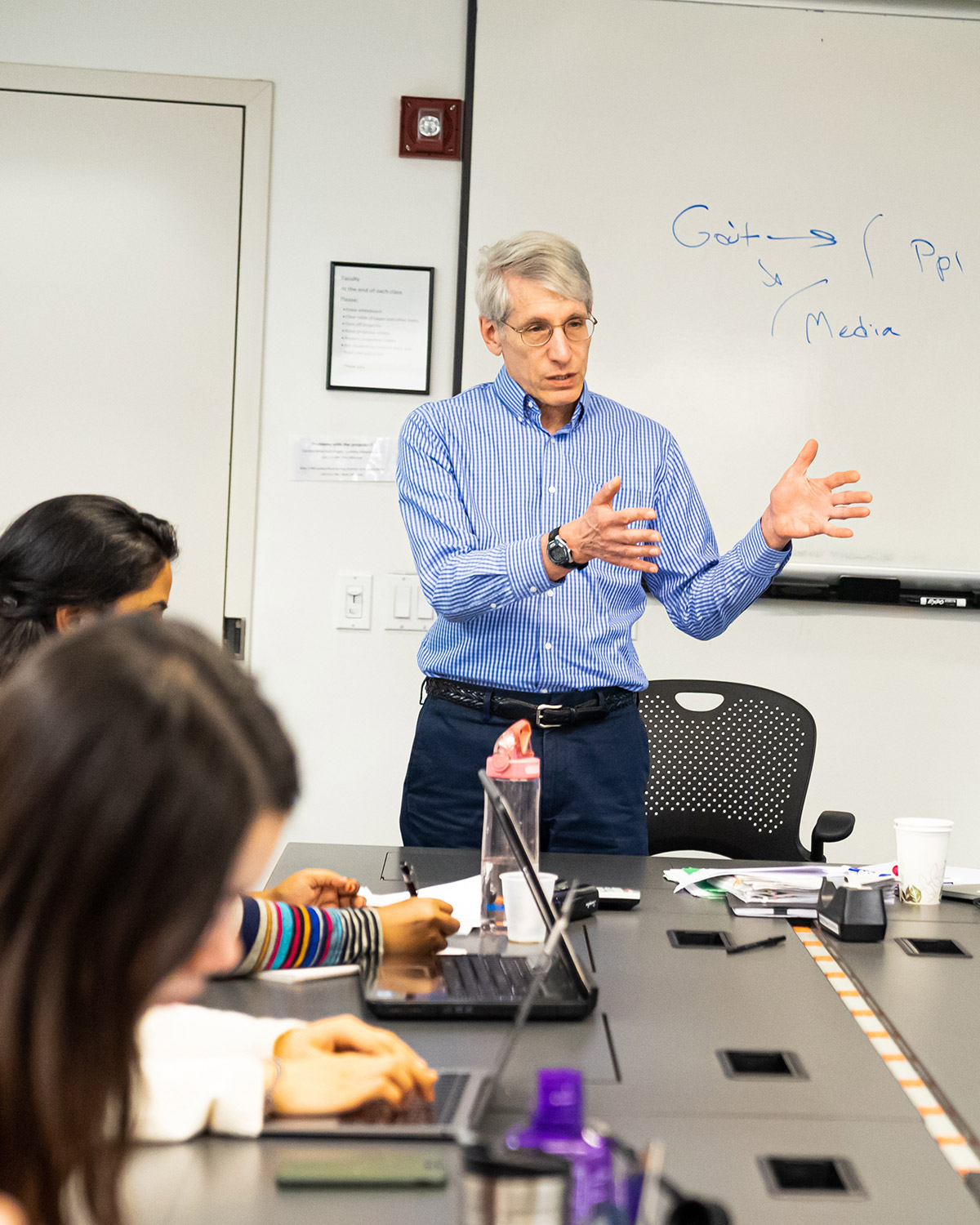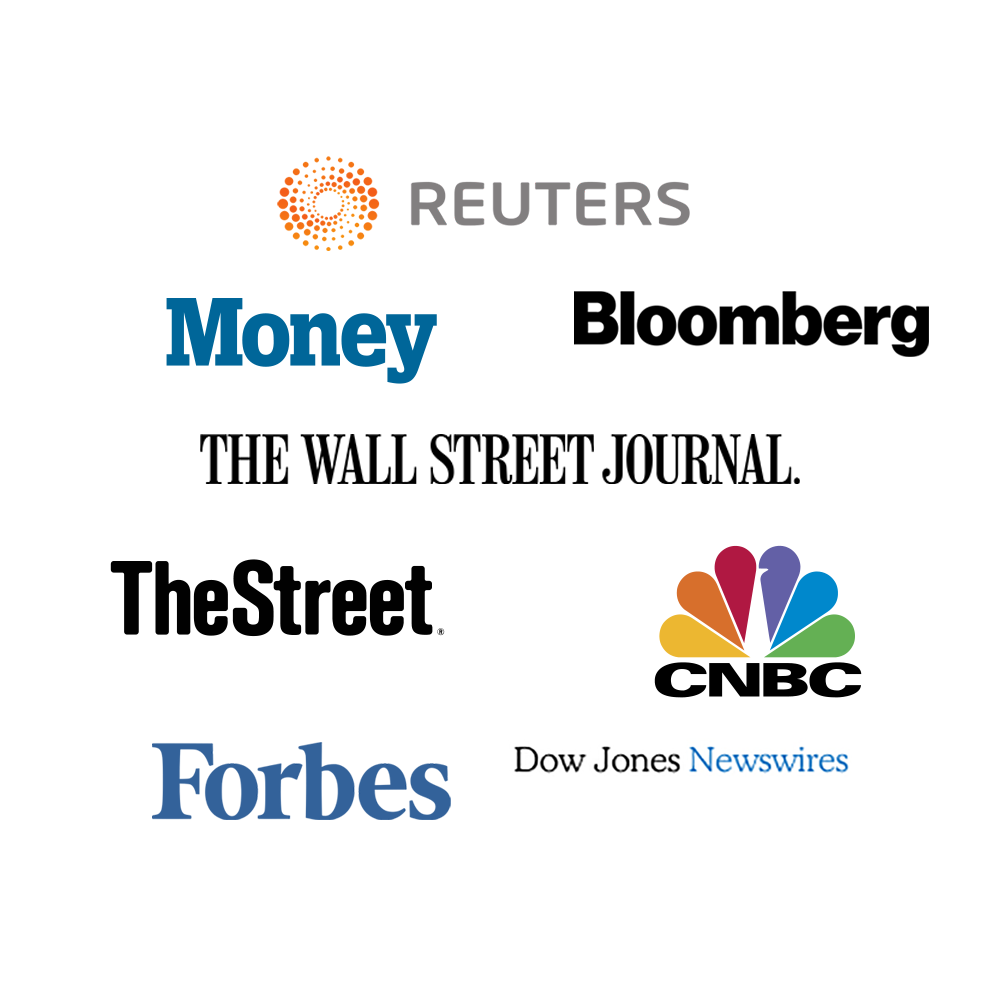 Reuters. CNBC. The Wall Street Journal.
BER students study journalism in the beating heart of the media industry, New York City, and quickly develop a network of industry peers and mentors. They graduate with an extensive portfolio of work created through full-time internships and rigorous coursework, and virtually all of them land jobs in top financial publications within a few months of graduation.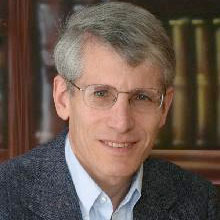 Stephen D. Solomon
Professor | Director, Business and Economic Reporting
---
Marjorie Deane Professor of Journalism
Stephen D. Solomon is director of the M.A. concentration in Business and Economic Reporting, which he founded in 1999. His latest book, Revolutionary Dissent: How the Founding Generation Created the Freedom of Speech, explores how the raucous political protest of the nation's founding period gave meaning to the freedoms of speech and press at a time when it was a crime to criticize government and public officials. He is currently working on a book, to be published by Bloomsbury Press, that will tell the narrative story of the birth of America's Bill of Rights. He is founding editor of FirstAmendmentWatch.org, a website that launched in October 2017. It provides news, commentary, and legal and historical context for the many free speech conflicts around the U.S., as well as educational materials for colleges and universities. He served as director of NYU's Arthur L. Carter Journalism Institute from 2020 to 2023.
Steve received his B.A. degree from Pennsylvania State University and his J.D. from Georgetown University Law Center. In addition to business journalism, he teaches graduate and undergraduate courses on the First Amendment. He was awarded NYU's Golden Dozen Award for excellence in teaching. An earlier book, Ellery's Protest: How One Young Man Defied Tradition and Sparked the Battle Over School Prayer, explores the landmark 1963 case (Abington School District v. Schempp) in which the U.S. Supreme Court ruled that state-sponsored prayer and Bible reading in the public schools violated the religious liberty protected by the First Amendment. The case still inflames passions today as Americans debate what role, if any, that religion, prayer, creationism, intelligent design, and the Ten Commandments should play in the public schools. He is also co-author of Building 6: The Tragedy at Bridesburg, an investigation of the working conditions that caused the deaths of 54 men from respiratory cancer at Rohm and Haas, at the time a Fortune 500 chemical company. The revelations in the book led to legal action by victims' families against the company, and they received a multi-million dollar settlement. Steve was a writer at Fortune magazine and has written for many other national publications including The Wall Street Journal, The New York Times Magazine, The New York Times Book Review, and Inc. His articles have won the two most prestigious awards for business writing, the Gerald Loeb Award and the John Hancock Award for Excellence, as well as the Hillman Prize.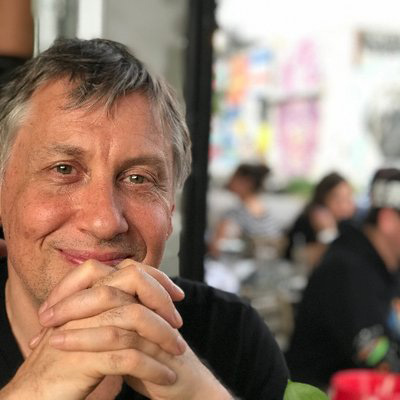 Adam L. Penenberg
Associate Professor | Director, Online Master's in Journalism Program
---
B.A., Economics, Reed College
In a wide-ranging career as a writer, editor, columnist, and film producer, Professor Penenberg has written for Fast Company, Forbes, the New York Times, Washington Post, Wired, Slate, Playboy, and the Economist. A former senior editor at Forbes and a reporter for Forbes.com, Penenberg garnered national attention in 1998 for unmasking serial fabricator Stephen Glass of the New Republic. Penenberg's story was a watershed for online investigative journalism and portrayed in the film Shattered Glass (Steve Zahn plays Penenberg). He wrote the popular "Media Hack" column for Wired News, was a columnist for Slate, and a contributing writer to Fast Company magazine.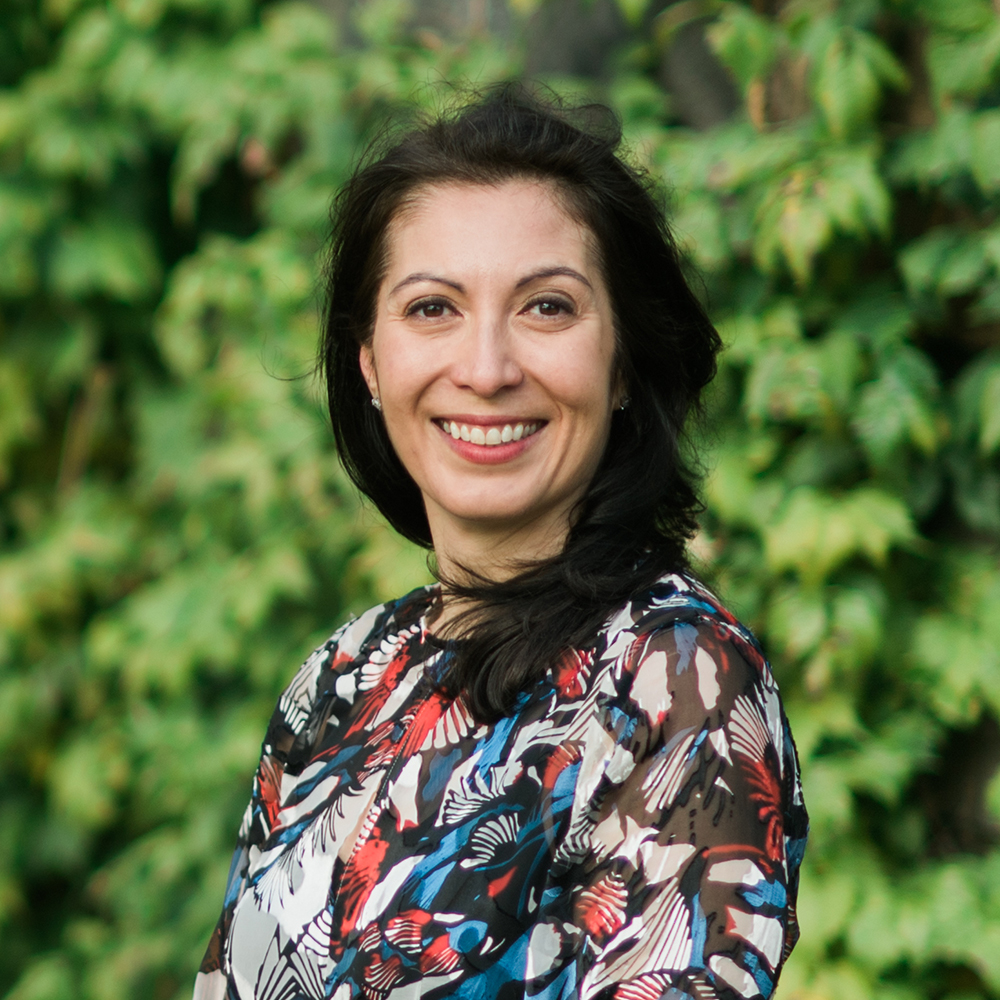 Donna Borak
BER Coordinator | Adjunct Faculty
---
Donna Borak is a Senior Correspondent for Bloomberg Tax, covering tax and economic policy for New York and New Jersey. She has been a business and economic policy journalist in Washington, DC since 2004. There, she has reported on the aftermath of the financial crisis, the economy and bank regulatory policy, international trade and defense spending for some of the largest news organizations: The Associated Press, the Wall Street Journal and CNN.
Throughout her nearly two decade career, she has interviewed and covered some of the biggest players in the world of economics and business policy, including three Federal Reserve chairs — Ben Bernanke, Janet Yellen, and most recently, Jerome Powell, along with Treasury Secretary Jack Lew and Steven Mnuchin. Her reporting has taken her all over the world, covering the collapse of global trade talks in Hong Kong to the annual International Monetary Fund meeting in Bali, Indonesia to the G20 Finance Ministers meeting in Buenos Aires, Argentina, and much more.
In 2014, she was awarded a John S. Knight Journalism Fellowship at Stanford University, where she took classes at the Graduate School of Business and the d.school and developed her own project: Walter: Your Personal Journalist.
She earned a M.S. in Journalism from Boston University and has a dual B.A. degree in Cognitive Science and Philosophy from Lehigh University. When she's not writing and editing, she teaches and practices yoga and meditation.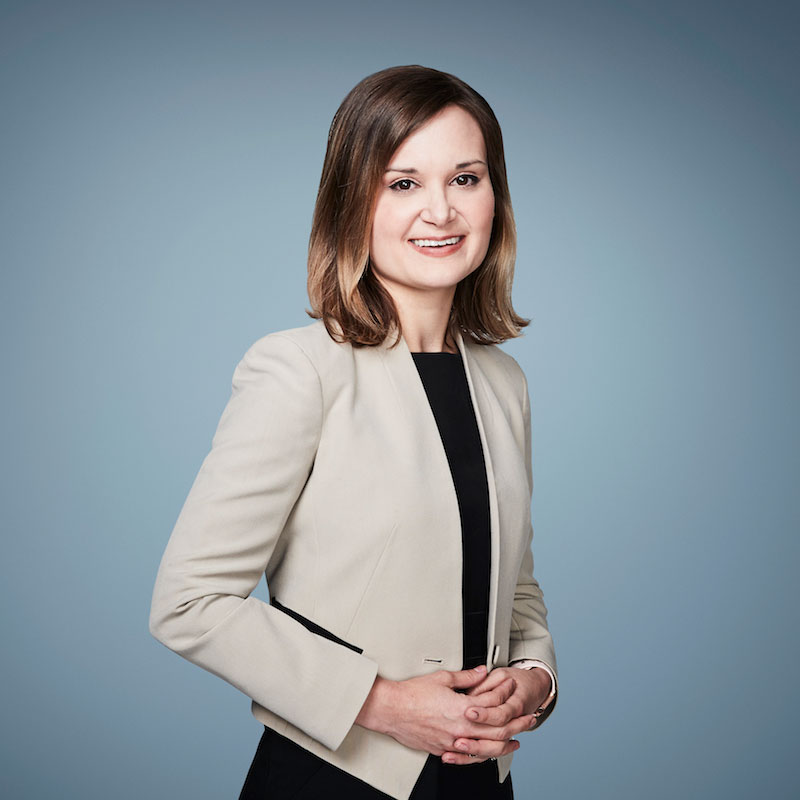 Annalyn Kurtz
BER Internship Director
---
MBA, Columbia University
M.S., Journalism, Columbia University Graduate School of Journalism
B.A., Journalism, Arizona State University
Annalyn Kurtz is an experienced business journalist who previously worked as a senior editor at CNN Business, overseeing the site's feature and enterprise stories. Her work has also been featured in The New York Times, Fortune, Inc., U.S. News & World Report and The Columbia Journalism Review. Earlier in her career, Annalyn worked as an economics reporter for CNNMoney, covering the slow recovery from the Great Recession. Her work has been honored with Editor & Publisher's EPPY Award for best use of social media and crowdsourcing and two Best in Business Awards from the Society for Advancing Business Editing and Writing. In 2014, she was awarded the Knight-Bagehot Fellowship for business journalists, and in 2015, she was awarded the Wiegers Fellowship from Columbia Business School.
Business & Economic Reporting
---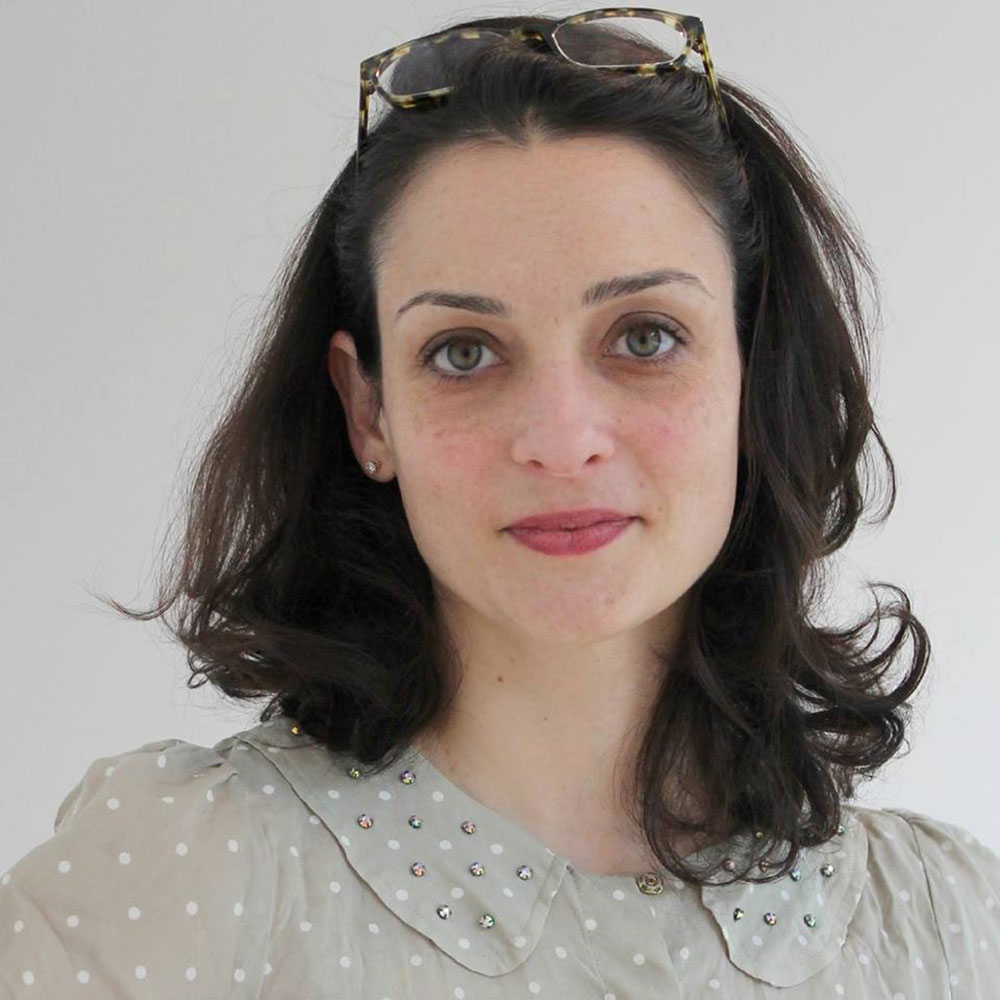 Victoria Cavaliere
Adjunct Faculty
---
B.A., English and History, University of Texas at Austin
M.A., International Journalism, University of Southern California
Victoria Cavaliere has worked as a reporter and editor in South Africa, Argentina and the East and West Coasts of the United States. She's currently an editor at Bloomberg News, where she writes a weekly newsletter (Your Weekend Reading) summing up the major economic, political, financial, and environmental news of the week, and she also edits and writes stories on everything from the post-pandemic economic recovery to real estate, labor markets, publicly traded companies and markets. Prior, she was a senior editor at CNN Business, and was lead editor on a story about the overnight lending markets that won a 2019 award from the Society for Advancing Business Editing and Writing (SABEW). She also spent several years as a reporter at Reuters, covering everything from small business to courts to local politics to natural disasters, including the New Jersey "Bridgegate" scandal and wildfires across California and the Pacific Northwest. She splits her time between New York City and bucolic northwestern Connecticut.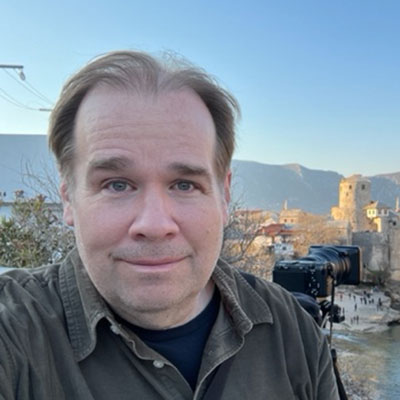 Jason Maloney
Clinical Professor | Coordinator, Global and Joint Program Studies | Director, GlobalBeat
---
Jason Maloney is an award-winning cameraman, editor and news and documentary producer specializing in foreign affairs coverage. His work has appeared on ABC, CBC, CBS, CNN, Discovery, HDNet, PBS, Nytimes.com and Time.com. He teaches courses on multi-media production and international crisis reporting. In 2014, he launched GlobalBeat, NYU's international reporting program that brings graduate students overseas for hands-on video reporting.
Read More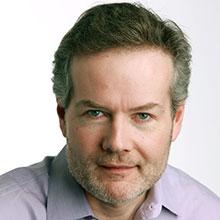 Mike McIntire
Adjunct Assistant Professor
---
Investigative Reporter, The New York Times
B.A., Political Science, Hartwick College
Mike McIntire is an investigative reporter, author and editor. As a member of the investigative unit at The New York Times, he shared the 2017 Pulitzer Prize for reporting on covert Russian interference in the U.S. presidential election. Since joining The Times in 2003, Mike has produced in-depth stories on a wide range of subjects, including presidential politics, terrorism and Wall Street bailouts. During the 2020 campaign, Mike, along with colleagues Russ Buettner and Sue Craig, obtained and published Donald Trump's long-concealed tax returns, a journalistic scoop that earned George Polk, Daniel Pearl and Scripps-Howard awards. His investigation of corruption in college sports was a finalist for the Pulitzer Prize and was the basis for his book, Champions Way: Football, Florida and the Lost Soul of College Sports, published by W.W. Norton in September 2017. Earlier in his career, he was the investigative editor at The Hartford Courant, where he was part of a team that won a Pulitzer for breaking news reporting and was a Pulitzer finalist for investigative reporting on medical malpractice. He has taught journalism at New York University since 2004, and was a 2019 Ferris Visiting Professor of Journalism at Princeton University.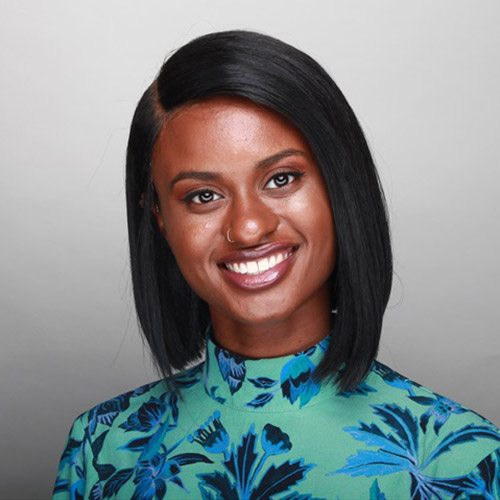 Arriana McLymore
Course Assistant
---
M.A., Business and Economic Reporting, Arthur L. Carter Journalism Institute, New York University
B.A., Journalism, Hampton University
Arriana McLymore is a business reporter at Reuters, where she writes about top U.S. e-commerce companies and the technologies that help them run. She is a 2020 graduate of the BER program. She originally joined Reuters as a telecoms reporter in 2020, covering T-Mobile's monumental acquisition of Sprint, how national protests against racial injustice impacted online spaces, and corporate America's struggle to diversify its highest ranks. Arriana has been published in Fast Company, AfroTech, CNBC.com and the Washington Business Journal."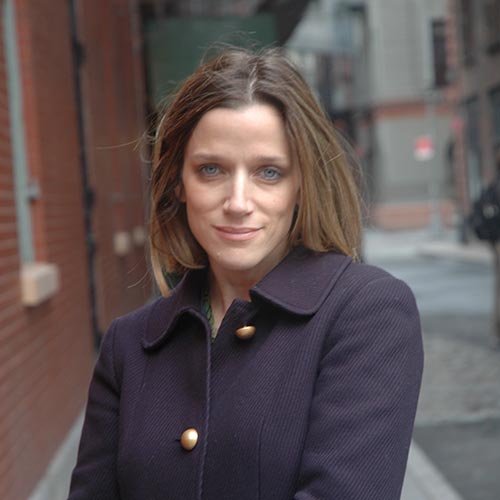 Evgenia Peretz
Adjunct Faculty
---
M.F.A., Dramatic Writing, New York University
B.A., Fine Arts, Harvard College
Evgenia Peretz has been a contributing editor at Vanity Fair since 1999, covering a wide range of topics. A frequent profiler, she has written about dozens of intriguing figures in politics, media, Hollywood, and the arts, including Silvio Berlusconi, Al Gore, Kellyanne and George Conway, Stephen and Katie Miller, Megyn Kelly, Bari Weiss, Sally Quinn, Dinesh D'Souza, Chelsea Clinton, James Frey, Nan and Gay Talese, and Melania Trump. Her article about President Bush's presence in Texas, "High Noon in Crawford," appeared in The Best American Political Writing 2006. She has written extensively about private school culture, including investigations into Georgetown Prep in the wake of the Brett Kavanaugh hearings and the college admissions scandal. Also a screenwriter, Evgenia co-wrote Juliet, Naked (2018) and Our Idiot Brother (2011). She executive produced the documentary Theo Who Lived, about freelance journalist Theo Padnos, who was held captive by Al Qaeda for two years. Evgenia has a BA in Fine Arts from Harvard College and an MFA in Dramatic Writing from New York University.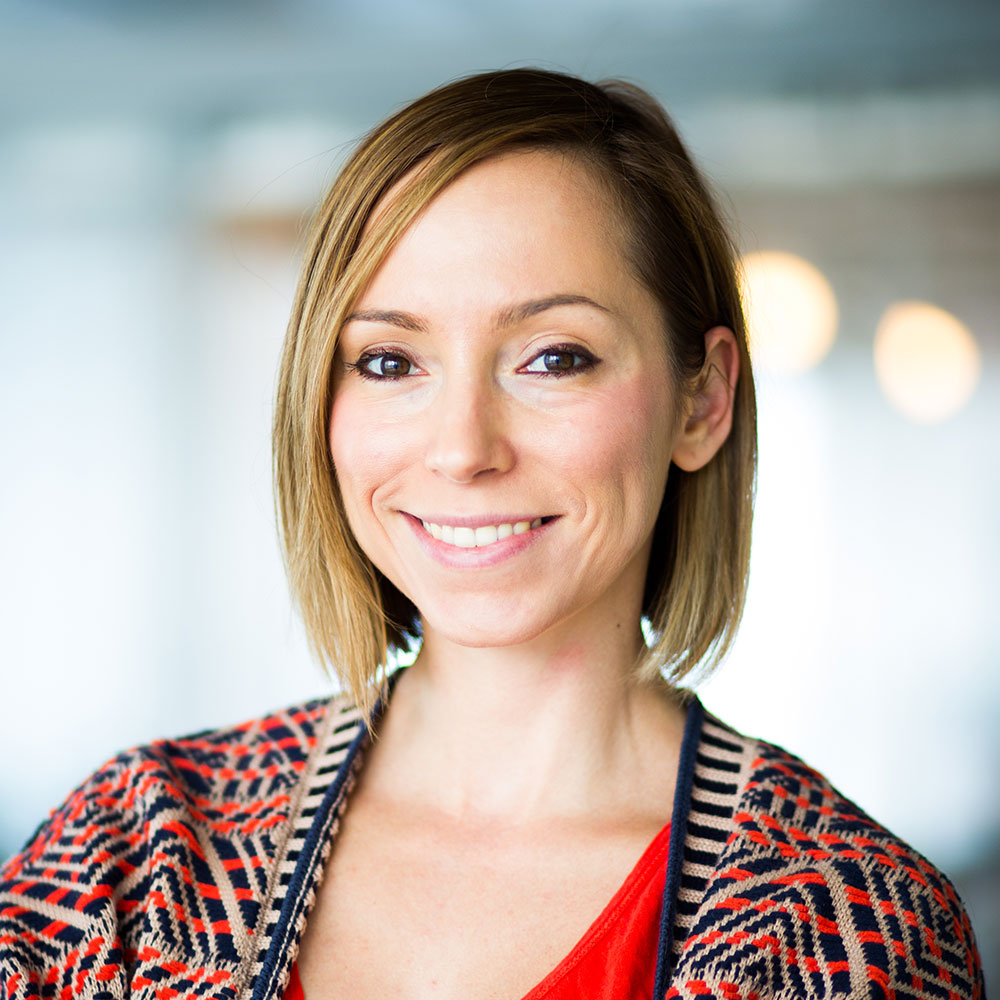 Diana Ransom
Adjunct Faculty
---
Diana Ransom is executive editor at Inc., where she produces editorial features and packages for both the website and magazine. In addition to running Inc.'s daily news meeting and managing a team of writers and columnists, Ransom covers everything from politics and policy to venture capital and startups, with an eye toward shedding light on issues that affect small businesses and entrepreneurs most.
She has served as the deputy editor of Entrepreneur.com, the assistant business editor for the New York Daily News and as a reporter and editor for SmartMoney.com, where she received a Deadline Club award for deadline reporting for her story "The 70% Discount on Goldman's $500M Gift." She's also worked for The Wall Street Journal, Fast Company magazine and The Christian Science Monitor.
Ransom holds a master's degree in business and economic reporting from New York University and an undergraduate business degree from George Mason University.
Mentoring Program
We believe that our students will benefit greatly from relationships with outstanding journalists as they seek to create their own paths in the world of business journalism. We view this mentorship program as a valuable tool to help BER students connect with accomplished professionals for advice on their journalism education and their careers.
Each of our mentors is a distinguished graduate of the BER program.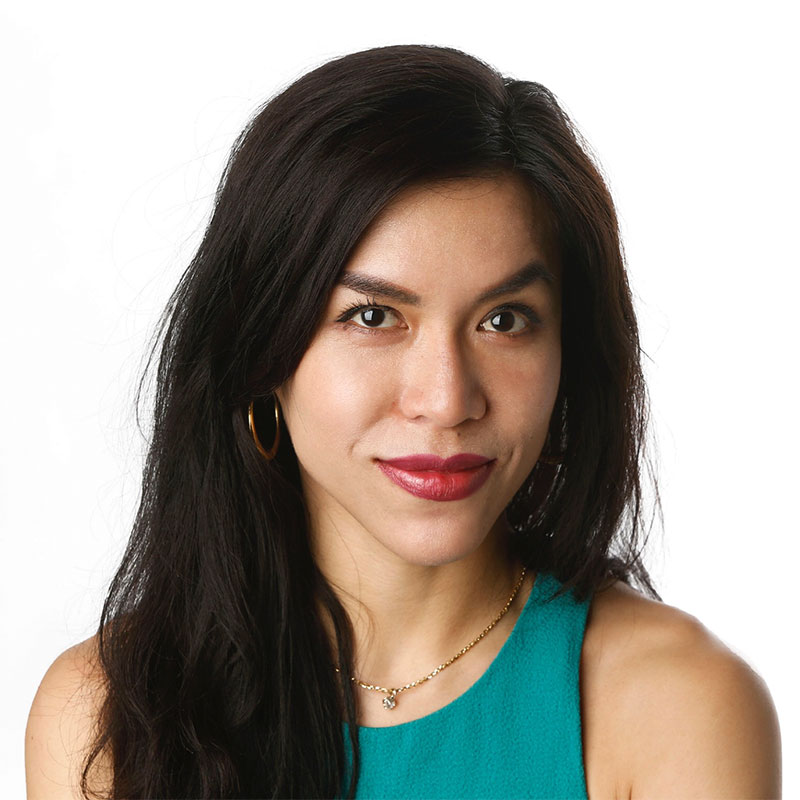 Vivian Giang
The New York Times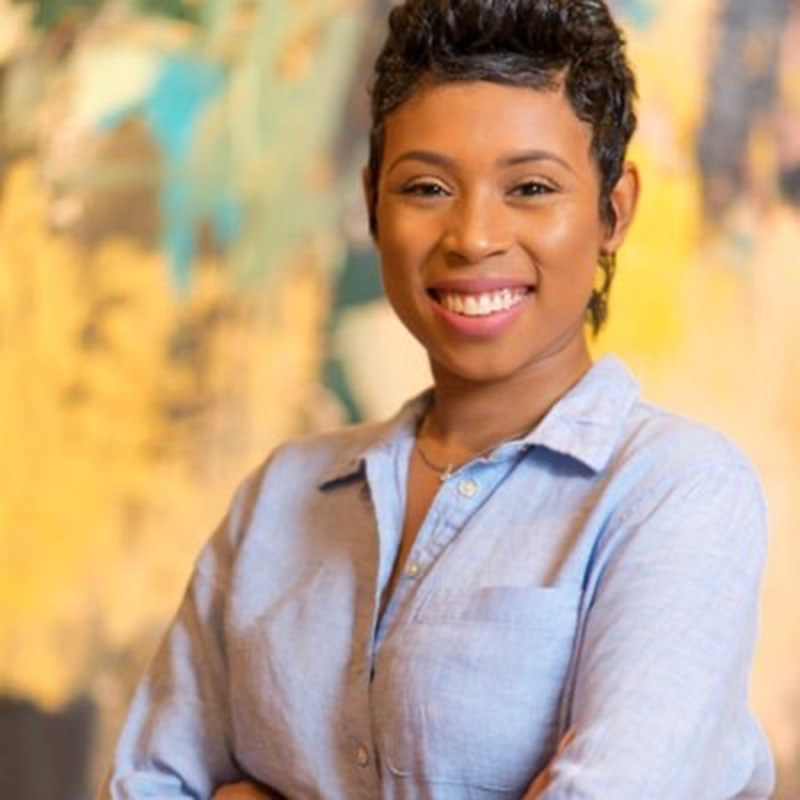 Jasmin Barmore
The Detroit News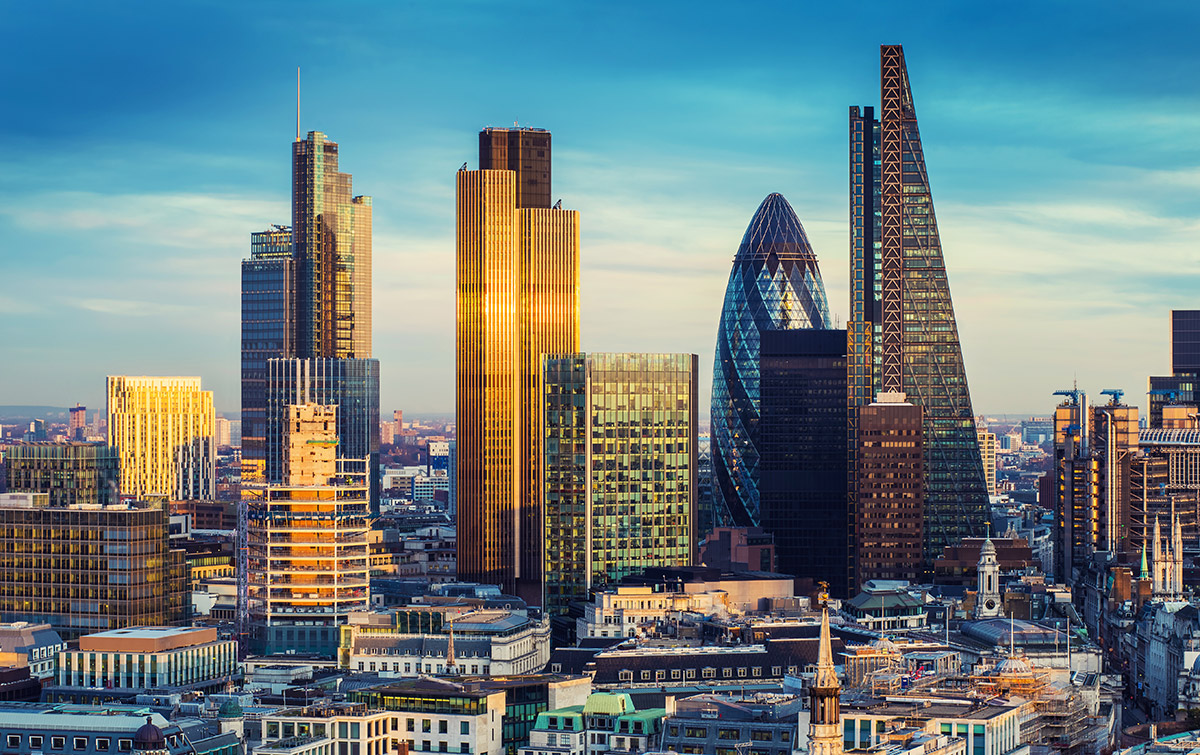 Travel the World
BER students travel to London, England every summer to study in seminars with top economists and journalists. This annual trip is fully funded and paid for by the Marjorie Deane Financial Journalism Foundation and NYU BER.
Recent Published Work
BER faculty and students are active and regular contributors
to top national and international publications.