Do you want to write about some of the most important stories in the world today?
Entrepreneurs starting hot new companies?
The controversy over privacy, hate speech, and disinformation on social media platforms?
Economic and social dislocation in America's rural heartland?
The economic rise of China?
Britain's exit from the European Union?
Come study in the Business and Economic Reporting program and start your career in the hottest area of journalism. Our graduates have gone on to jobs at places like The Wall Street Journal, Bloomberg, Reuters, Forbes, Dow Jones Newswires, CNN, and CNBC.
This summer (2019), our students have full-time internships at:  Bloomberg (2 students), Reuters, CNBC, Forbes, USA Today, Debtwire (2 students), Orlando Business Journal, and CoinDesk.
Each May, we take our students on a week-long, expense-paid trip to London to study Brexit.
We offer various scholarship and fellowship opportunities, such as the Reuters-NABJ Fellowship that includes a summer internship at Reuters.
---
Travel the World with BER
CURRENT TRIP:  BER students go to London from May 25 to June 1, 2019 to study Brexit in seminars with economists and journalists. This annual trip is fully paid for by the Marjorie Deane Financial Journalism Foundation and NYU BER.
Report from Scranton Election
November 2018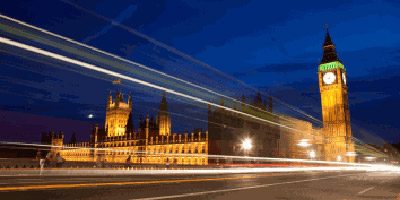 BER Students London Trip
May 21-25, 2018
---
Latest News
Speaker Bercow's "Brexit for Breakfast" talk at NYU Journalism receives wide press coverage
John Bercow, Speaker of the UK House of Commons, was the special guest of the Business and Economic Reporting (BER) program on Monday, September 16, 2019. In the midst of a political crisis over Brexit, Speaker Bercow held a private meeting with BER students for 30 minutes in a classroom here at the NYU Journalism Institute. Many of the BER students had recently returned from an annual trip to London to study the political and economic issues around Brexit.
After the meeting, Speaker Bercow spoke to a standing-room-only crowd of 150 people at the Institute, followed by questions and answers. Cameras lined the back of the room. The Guardian streamed the event live. Other news organizations covered it in print and online, including Reuters, Bloomberg, HuffPost UK, and several London newspapers: Daily Mail, Daily Express, and the Sun. BER student Natalie Sachmechi wrote a story on Speaker Bercow's talk for Forbes.
---
Yifan Yu Wins 2018 Overseas Press Club Scholarship
Yifan Yu was named an Overseas Press Foundation Scholar for 2018. The awards are for students who aspire to careers as foreign correspondents. YIfan, who was one of sixteen students honored in a nationwide competition, won the Jerry Flint Fellowship for International Business Reporting. Her essay for the competition focused on Chinese startup companies. The award luncheon was held on February 23, 2018.
---
Two BER Students Win Deadline Club Scholarships for 2018
Two BER students were among the five recipients of Deadline Club scholarships for 2018. Yasemin Esmen and Chibuike Oguh, according to the Club, "demonstrated an extraordinary dedication to wanting to tell the stories of underrepresented communities, and uphold the standards of truth and fairness." Each received a scholarship of $2,500. The Deadline Club is the New York chapter of the Society of Professional Journalists.
---
BER Alumnus Charles Rollet Named Finalist for Gerald Loeb Award for Distinguished Business and Financial Journalism
Charles Rollet was a member of a Wall Street Journal team named as finalists for the Gerald Loeb Award for Distinguished Business and Financial Journalism. The team was cited in the International category for "China Surveillance State." Charles worked on that story while an intern at the Wall Street Journal during the summer of 2017. The Loeb Awards will be presented at a banquet on June 25 in New York City
---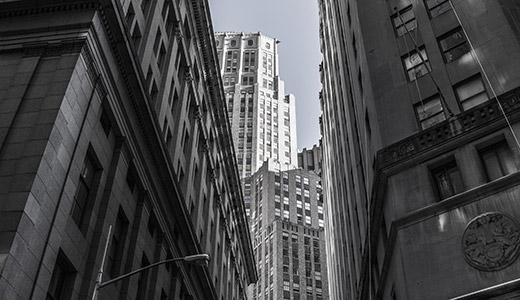 Cover the World's Most Interesting Stories
Go into business journalism and write stories the whole world will read. And they will extend far beyond Wall Street coverage and daily business reporting.
Interested in the nation's ongoing economic problems? Cover them while a student in the BER program. Our students write and produce for The Local East Village, the joint New York Times and Carter Institute news website. Also, see our own student publication, The Recovery Times.
That iPod or iPhone in your pocket? Obvious business story.
Interested in new media and Hollywood? You'll find endless stories to pursue in the entertainment industry, from the impact of digital technology on the movie business to the battle between copyright holders and video portals like YouTube.
Fascinated by the personalities of the people in power? Why not profile Rupert Murdoch or Bill Gates — or be the first to report on a rising fashion guru or a Silicon Valley whiz kid who thinks she's got the next MySpace.
Concerned about global warming and environmental issues? Take an assignment on hybrid cars, visit companies that are going green, and analyze the struggle between business and government as they battle over grizzly bears, salmon runs and oil drilling in pristine nature preserves.
Like to travel? Business news organizations send their writers on reporting trips all over the U.S. and abroad. Maybe you'll report in China for a week, as one of our alums did a year out of school (he couldn't speak the language, but that didn't stop him from writing a cover story on his trip for Forbes magazine).
To be a great reporter, no matter what you end up covering, you have to be able to follow the money. And that's what you will learn to do in the Business and Economic Reporting (BER) program at New York University.
---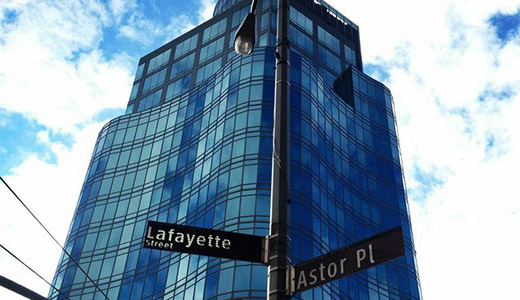 Great Jobs Right out of School
Virtually all BER students have secured staff jobs at national business news organizations within a few months of graduating. Many of them started the program without any journalism experience. Starting salaries have ranged from the low $40's to the mid-$70's, compared to the $28,000* average starting pay for journalism graduates nationwide going into newspaper jobs. Where do our students get jobs? The Wall Street Journal, Dow Jones Newswires, Reuters, Bloomberg News, Forbes, Inc., TheStreet.com, Money, CNBC, and numerous others. Many of them secured foreign postings in places such as Beijing, Pakistan, Afghanistan, Nepal, Vietnam, India, Singapore, Russia, and Canada.
---
Your Competitive Advantage
What do you have to offer when you graduate? What's your competitive advantage when your resume hits the desk of a key editor? Thousands of journalism students are trained in general assignment reporting and there usually isn't much to distinguish among them. In BER, however, students benefit from a unique interdisciplinary curriculum of both journalism courses and MBA courses at NYU's prestigious Leonard N. Stern School of Business. The result: an education that sets you apart from your peers because you will have intellectual depth in a subject matter that is critical to news coverage today, whether on page one or the business section.
---
Mentoring Relationships in a Small Program
In BER, students don't get lost among hundreds of others as happens at other schools. Instead, we have a 5:1 student-to-faculty ratio,  with BER enrolling just twelve to fifteen students each fall. A faculty of two full-time professors and an internship director/career counselor work with the students throughout their sixteen months at NYU, resulting in close mentoring relationships. The BER program also has two visiting scholars who will help mentor students: Leigh Gallagher, assistant managing editor of Fortune magazine; and Bethany McLean, a contributing editor at Vanity Fair and co-author of Smartest Guys in the Room: The Amazing Rise and Scandalous Fall of Enron, and All the Devils are Here: The Hidden History of the Financial Crisis.
---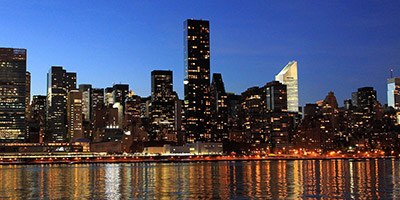 Other Reasons to Study in BER