Audio is the medium devoted to the human voice. We hear each others' stories, words alive with breath and emotion, embodied in sound. For journalism podcasts, New York City has been the global center of innovation. The range of forms is an expanding universe, running the gambit from niche to mainstream, documentary or news to harder-to-classify forms of creative nonfiction.
About the Concentration
The Arthur L. Carter NYU Journalism Institute is launching an Podcasting & Audio Reportage concentration, to begin in the fall of 2023. We are now accepting applications for the inaugural class. In the past decade, we've witnessed tremendous growth globally in podcast listening. Yet, until now, there have been no audio-first journalism programs specifically designed to train the next generation of audio professionals.
We are seeking students who wish to become fearless and creative practitioners of audio journalism by honing their reporting, editorial, and production skills, to develop their unique voices. Working under the guidance of award-winning producers and respected industry leaders, students will develop deep fluency with research, interviewing and reporting, writing, technical recording, digital editing and sound design. Participants are welcome at every level of journalism and technical experience. Students will be trained in the practical elements that will allow them to realize their own projects and work in a variety of creative jobs. As a result, this program aims to produce an alumni network of visionary audio artists who have expanded the creative frontiers of the medium. Regardless of their choice of subject matter, this medium centers human voices and the spectrum of human experience, and demands that students critically engage questions of identity and power in both the content and journalism process.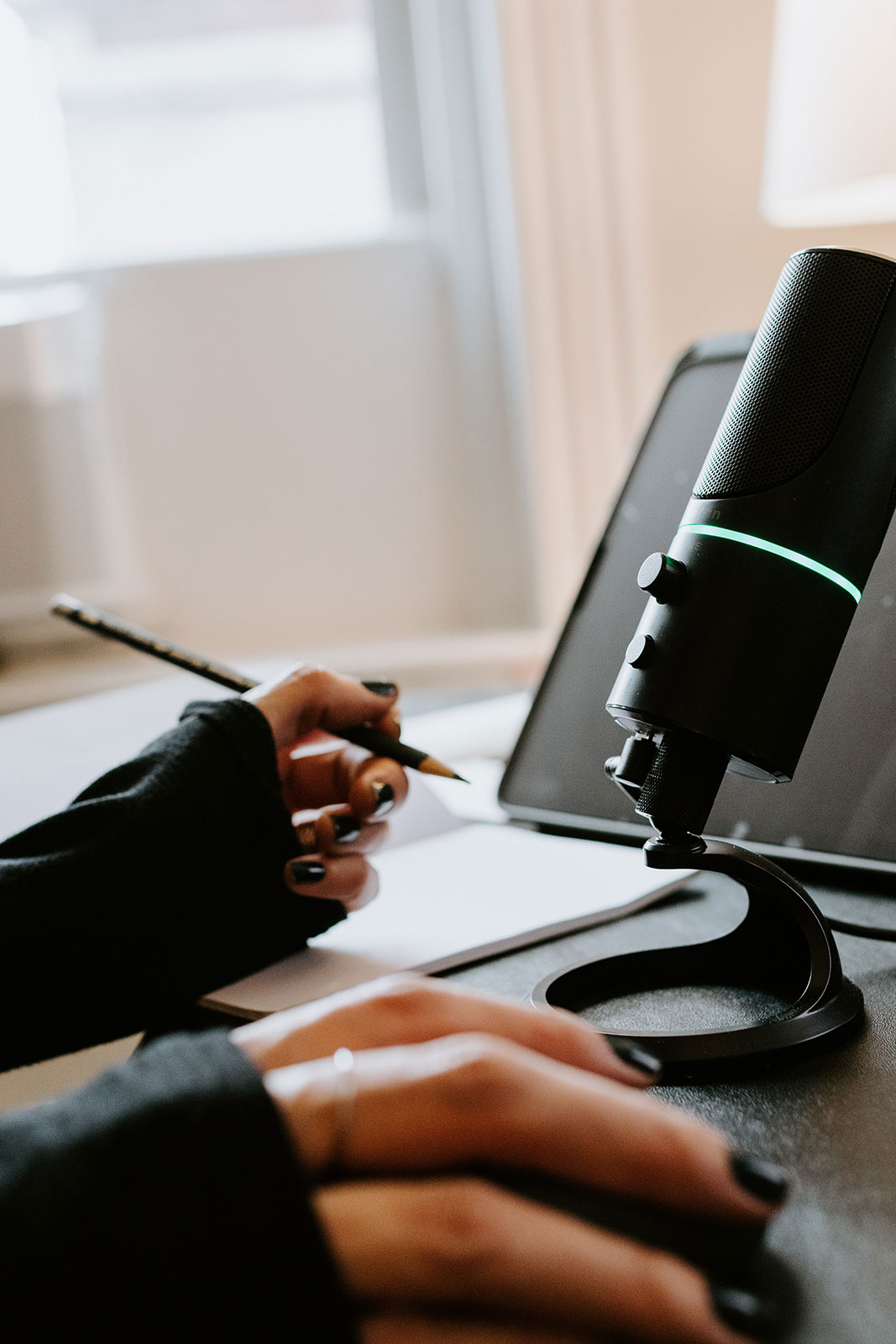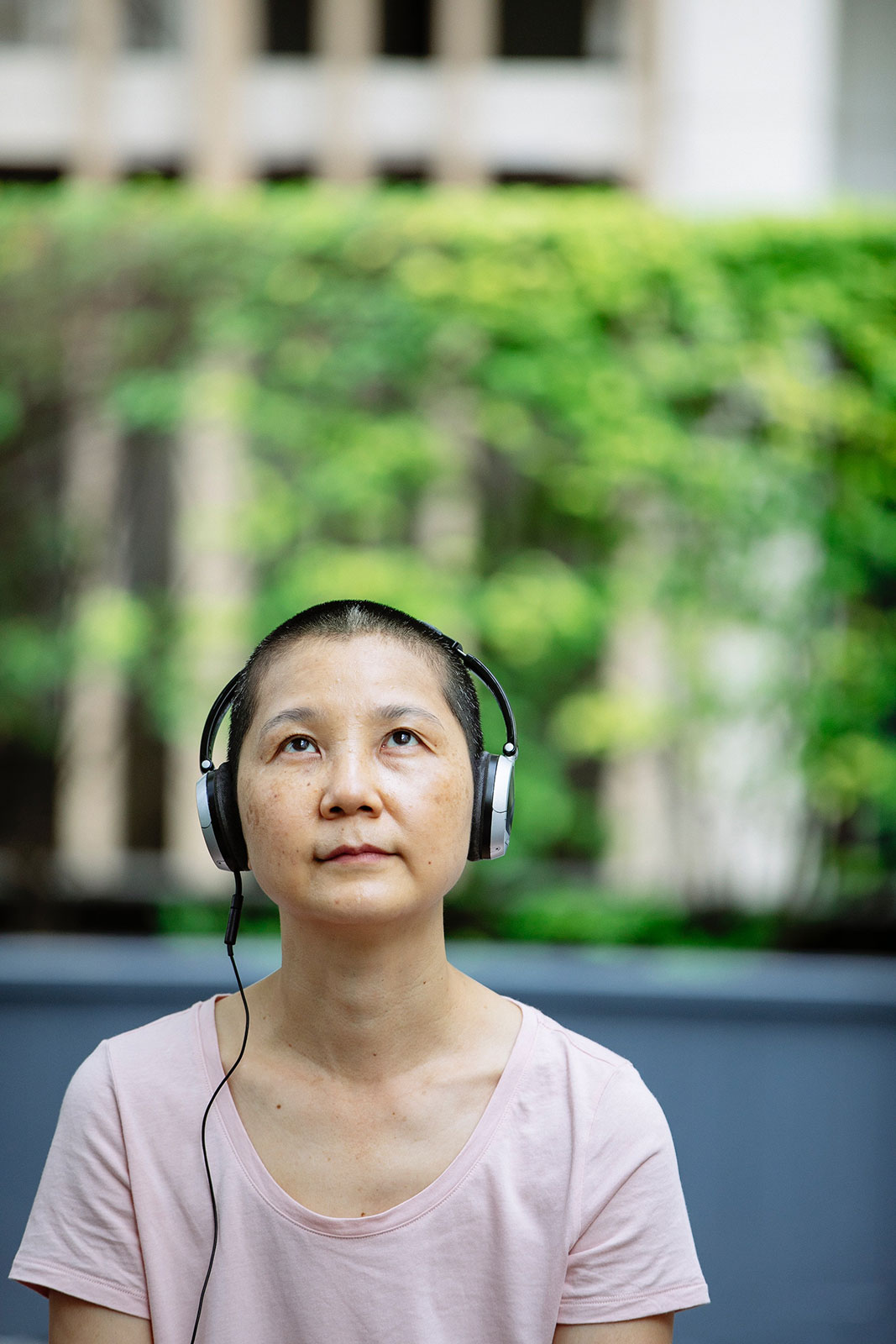 Podcasting has created remarkable opportunities in journalism and media. While audio documentary and radio reporting have a significant history, the accessibility of both new digital audio editing technology and direct distribution to audiences have opened new frontiers for exploration in investigative and nonfiction narrative storytelling. This includes vast audiences for works of deep reporting, beautifully written and performed, featuring creative production and the highest quality documentary recording and editing. All of this has led to an explosion of journalistic and creative organizations, and an environment ripe with job opportunities. NYU Journalism's new MA audio concentration will prepare students to lead creatively in this expanding journalistic landscape.
Curriculum
The Podcasting & Audio Reportage concentration is a 36-credit program which allows students to acquire deep skills in the audio medium, within NYU's Journalism offerings. Beyond the requirements of the concentration, which cover the primary skills for the audio journalist, students have 12 elective credits. Students may take advantage of the many strengths of the NYU Journalism Faculty, taking courses across a diverse range of topics from investigative reporting to writing about food.
After completing the first semester of the program, students can take an internship for credit. Internships are not required, but as New York City is a hub for the podcasting industry it is an ideal location for students to make connections and learn from working professionals. The program's faculty advisors will help students match with internships-for-credits.
The final semester of the program, students will complete a capstone podcast lab course, resulting in portfolio-quality audio work. Students should anticipate working in production teams, and experiencing many roles, from behind-the-scenes to behind-the-microphone, writing and interviewing, editing script and recordings, and working with sound design and the tools of digital sound engineering. Through working in a variety of roles, students gain strengths in collaboration and a keen sense of the mechanics of audio production workflow, key to success in a broadcast environment. This program is designed to give students a comprehensive foundation in the production skills necessary to produce the highest quality podcast work, while at the same time building the expertise necessary to conduct rigorous and ethical journalism.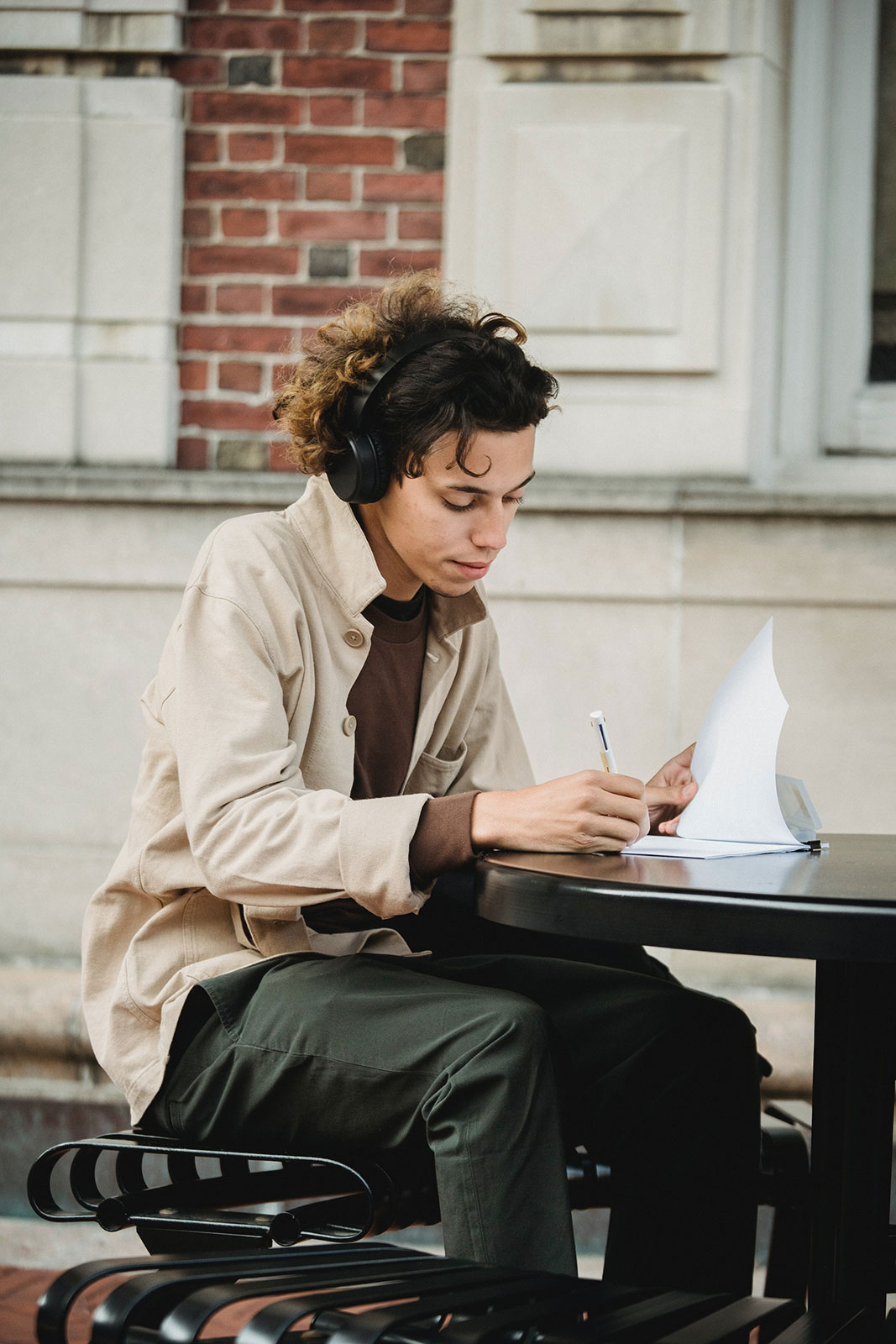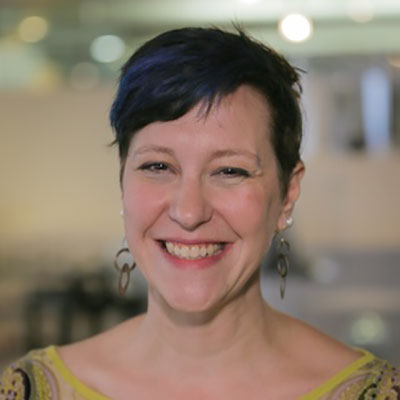 Ellen Horne
Associate Professor | Podcasting and Audio Reportage, Director
---
Ellen Horne is the director of the Podcasting and Audio Reportage concentration in the Arthur L. Carter Journalism Institute. Her research is focused on performance, documentation, the perception of authority in voice, labor and production in audio and podcasting. In 2020, she was host, reporter, and producer for Luminary's Lies We Tell. For WNYC's Radiolab, Ellen published stories from 2003-2015, reporting stories like 'Deaf Comedy Jam' about the role of sign language interpretation in live comedy performance and 'Hope' about the trail of trauma behind fraud. She is the founder and editorial director at Story Mechanics, where she is currently in production on a slate of audio projects including a queer history project for Audible, an investigative journalism podcast series about evidence in criminal justice, a science-history theatrical stage show, and an audio installation project.
Horne was an executive producer at Audible and an executive producer for WNYC's Radiolab, where she won numerous honors including George Foster Peabody Awards, Third Coast Awards, and the Kavli Science Journalism Award.
She has a BA in theater and religion from Cornell College and has taught audio journalism at NYU and Columbia University.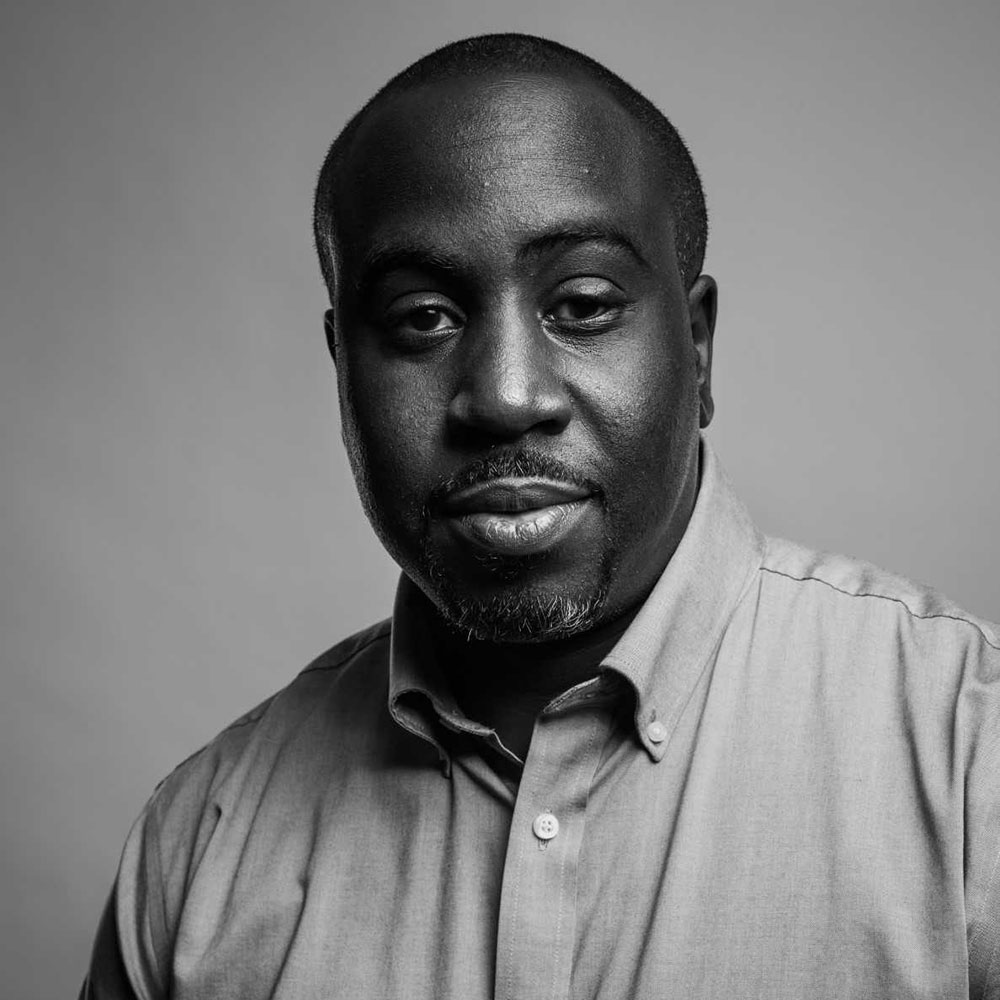 Chenjerai Kumanyika
Assistant Professor
---
Alongside his scholarship and teaching, disciplinary service on the intersections of social justice and media, Kumanyika specializes in using narrative non-fiction audio journalism to critique the ideology of American historical myths about issues such as race, the Civil War, and policing. He has written in scholarly venues such as Popular Music & Society, Popular Communication, The Routledge Companion to Advertising and Promotional Culture, as well as public venues such as The Intercept, Transom, NPR Codeswitch, All Things Considered, Invisibilia, and VICE. Kumanyika is also the co-creator, co-executive producer and co-host of Uncivil, Gimlet Media's podcast on the Civil War and he is the collaborator for Scene on Radio's influential Season 2 "Seeing White," and Season 4 on the history of American democracy.
Kumanyika's work has been recognized with several prestigious honors including the George Foster Peabody Award (2018) for Uncivil and The Media Literate Media Award (NAMLE) for Scene on Radio (2021). In 2021, he received the Union of Democratic Communications' Dallas Smythe Award for his career accomplishments and advocacy.
Kumanyika studied mass communication and critical media studies at The Pennsylvania State University's Donald Bellisario College of Communication where he earned his Ph.D.