The Intersection of

Contemporary Media

and

Timeless Skills
Magazine writing, whether on the printed page or on-line, will always be for writers and readers who value artful storytelling and a deeper look at complex subjects. In the Magazine and Digital Storytelling program at NYU's Arthur L. Carter Journalism Institute, our writers develop the skills to produce memorable stories as well as explore the unique opportunities of digital media.
How to Inform, Illuminate and even Entertain
Whatever subject you hope to write about — such as arts and culture, lifestyles, politics or urban issues — it's vital to immerse yourself in the journalistic tradition. Our curriculum provides a foundation in feature writing and hard news plus video journalism, social media and photography. Our students report on New York Fashion Week, immigration, the criminal courts and everything in between. You will learn how to tell every kind of story: profiles, personal essays, breaking news, a Q&A, service journalism and arts criticism. Our students frequently publish their class assignments.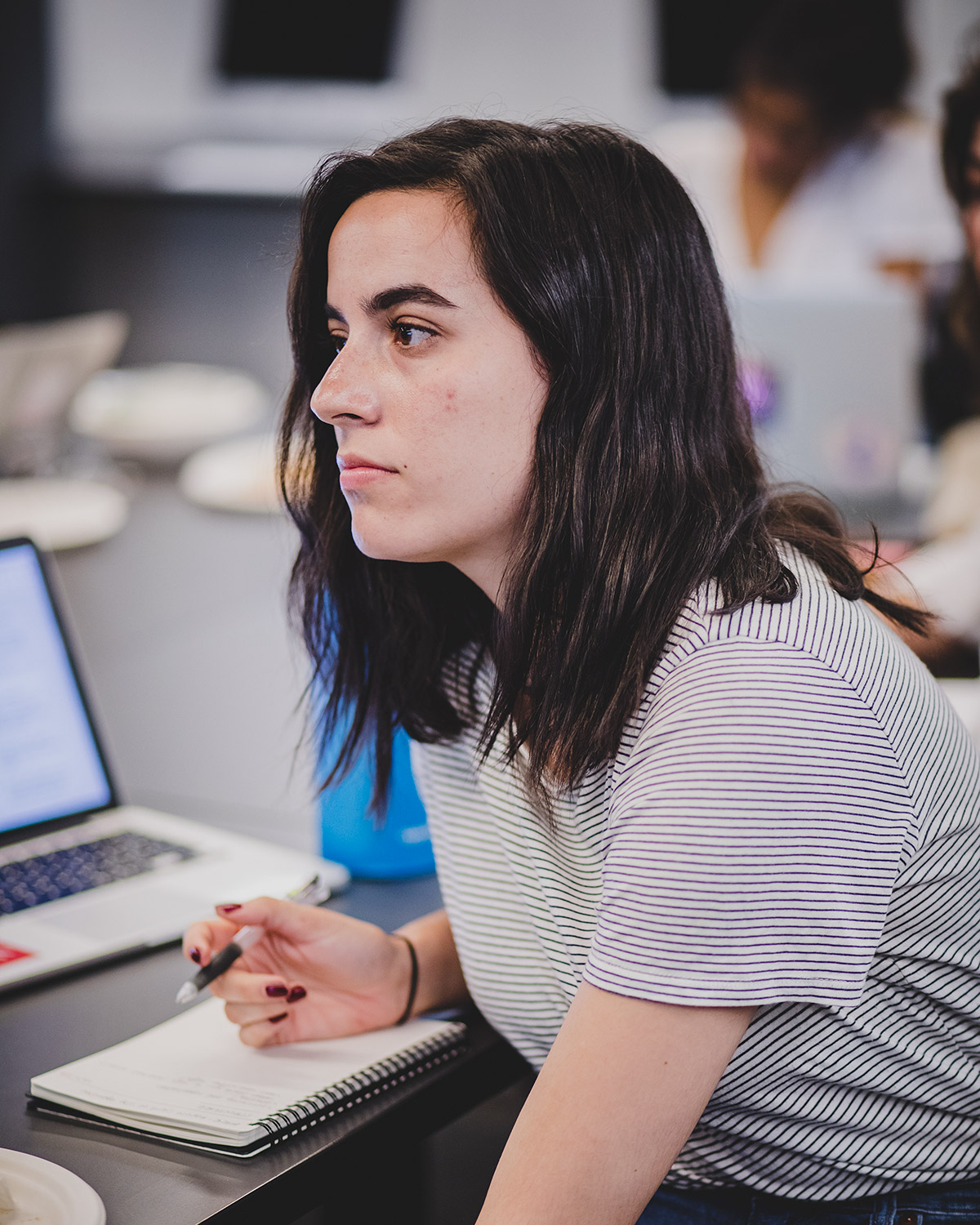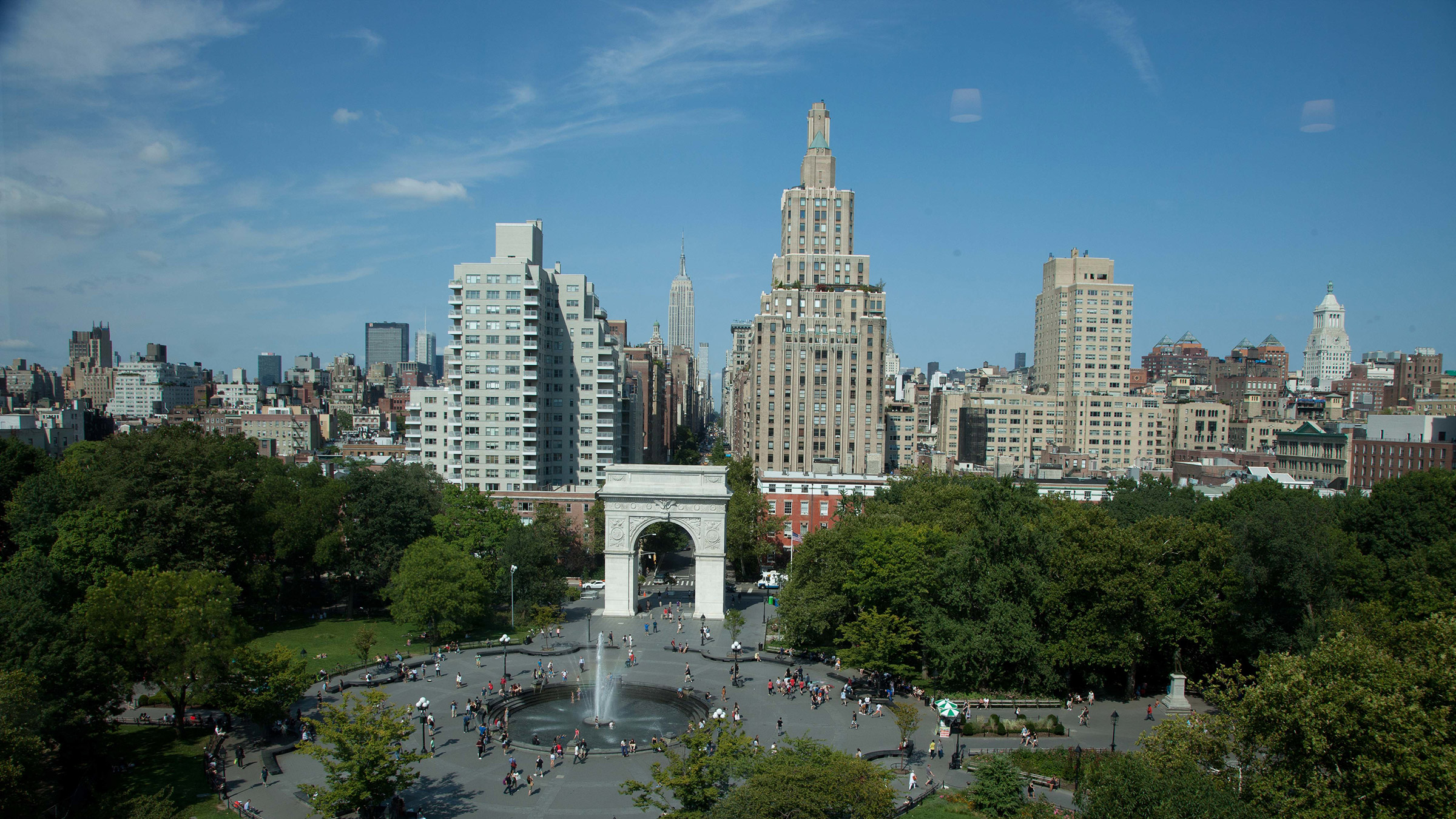 New York City: Where Magazines Are Made
From Condé Nast to the New York Times to adventurous start-ups in Brooklyn, many of the world's most far-reaching media and news outlets are headquartered in New York City, and their writers and editors are our guest lecturers and faculty. Our students gain invaluable experience in editorial internships in the magazine capital of the country, often graduating with bylines and job offers. Recent graduates have landed full time jobs at publications such as New York Magazine, Esquire, Buzzfeed and refinery29.com and media companies such as NBC and CBS.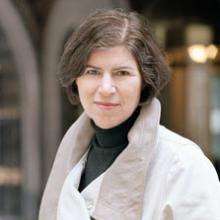 Meryl Gordon
Professor | Magazine and Digital Storytelling, Director
---
Meryl Gordon is the Director of Magazine and Digital Storytelling at the Arthur L. Carter Journalism Institute. She writes for Vanity Fair, the New York Times Book Review and Town & Country. She is the author of two best-selling biographies, "The Phantom of Fifth Avenue: The Mysterious Life and Scandalous Death of Heiress Huguette Clark," and "Mrs. Astor Regrets: The Hidden Betrayals of a Family Beyond Reproach."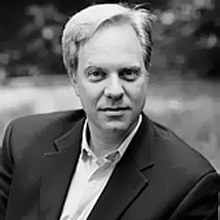 Robert S. Boynton
Professor | Associate Director, Arthur L. Carter Journalism Institute | Lit Rep, Director
---
Robert S. Boynton is the director of NYU's Literary Reportage concentration. He was graduated with honors in philosophy and religion from Haverford College, and received an MA in political science from Yale University. His book, The New New Journalism was published by Vintage Books in 2005, and he has written about culture and ideas for The New Yorker (where he has been a contributing editor) and Harper's (where he has been a senior editor). His byline has also appeared in The Atlantic Monthly, The New York Times Magazine, Lingua Franca, Bookforum, Columbia Journalism Review, The New Republic, The Nation, The Village Voice, Rolling Stone and many other publications. The Invitation Only Zone, his forthcoming book about North Korea's Japanese abduction project, will be published by Farrar, Straus & Giroux. For a selection of his work, go to robertboynton.com. Information about The New New Journalism can be found at newnewjournalism.com.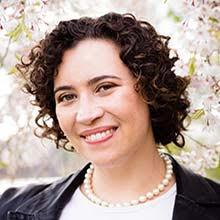 Meredith Broussard
Associate Professor
---
Meredith Broussard is an associate professor at the Arthur L. Carter Journalism Institute of New York University and 2018 Reynolds Journalism Institute Fellow. She is the author of two books: Artificial Unintelligence: How Computers Misunderstand the World (2019), and More than a Glitch: Confronting Race, Gender, and Ability Bias in Tech (2023). Artificial Unintelligence won the 2019 Prose Award in the Computing and Information Sciences category and the 2019 Hacker Prize from the Society for the History of Technology. Her research focuses on artificial intelligence in investigative reporting, with a particular interest in using data analysis for social good.
Her newest project explores how future historians will read today's news on tomorrow's computers. A former features editor at the Philadelphia Inquirer, she has also worked as a software developer at AT&T Bell Labs and the MIT Media Lab. Her features and essays have appeared in The Atlantic, Harper's, Slate, and other outlets. Follow her on Twitter @merbroussard or contact her via meredithbroussard.com.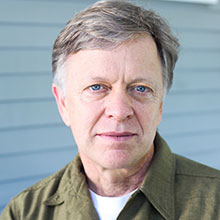 Ted Conover
Professor
---
Ted Conover is the author of seven books, most recently Cheap Land Colorado: Off-Gridders at America's Edge. His best-known work is 
Newjack: Guarding Sing Sing
, an account of his ten months spent working as a corrections officer at New York's Sing Sing Prison.
Newjack
won the National Book Critics Circle Award in 2001 and was finalist for the Pulitzer Prize. Conover's other books include
Rolling Nowhere: Riding the Rails With America's Hoboes
,
Coyotes: A Journey Across Borders With America's Mexican Migrants
,
Whiteout: Lost in Aspen
,
The Routes of Man: Travels in the Paved World
, and
Immersion: A Writer's Guide to Going Deep
. A summa cum laude graduate of Amherst College, Conover spent two years at Cambridge University as a Marshall Scholar. He is the recipient of an honorary doctorate from Amherst and of a Guggenheim Fellowship. In recent years he has taught at the Bread Loaf Writers' Conference, Harvard's John F. Kennedy School of Government, and the University of Oregon. He contributes to publications including The New York Times Magazine, The New Yorker, Harper's, Vanity Fair, The Atlantic, T Magazine, National Geographic, and others.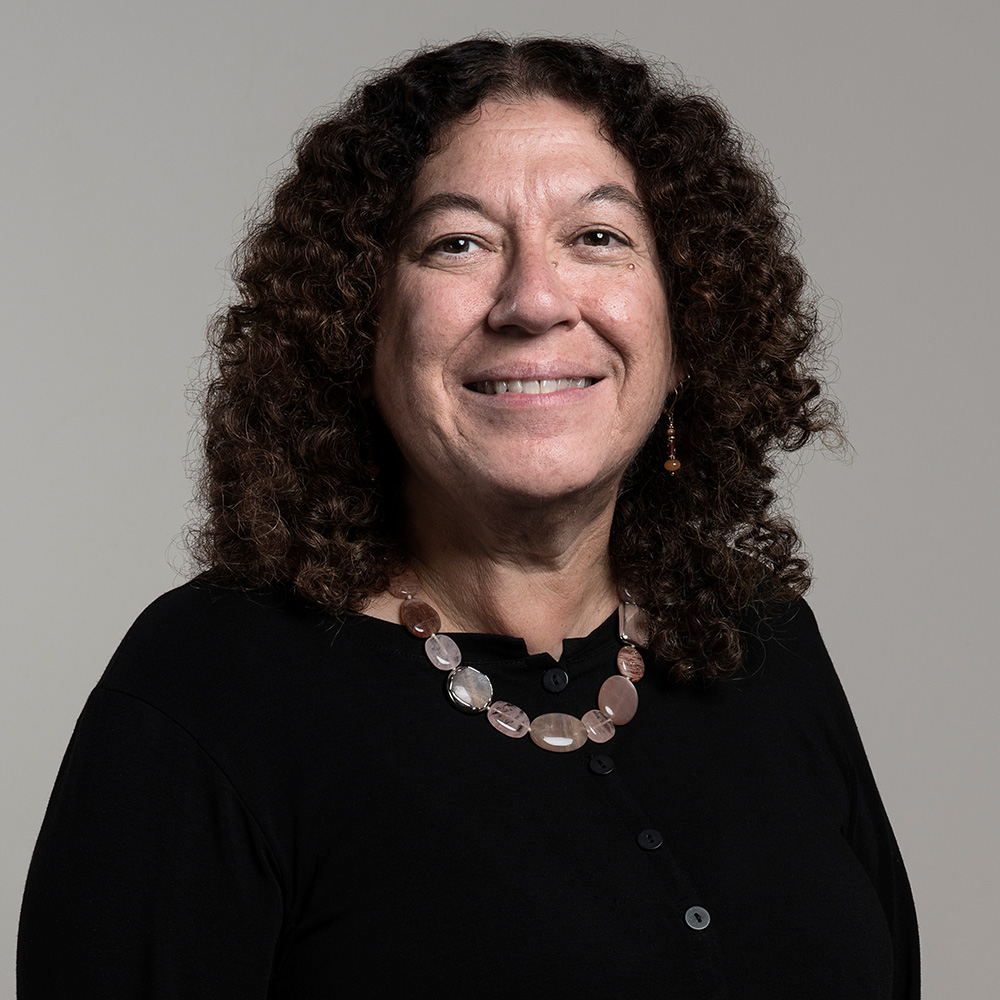 Perri Klass
Professor | NYU Florence, Co-Director
---
Perri Klass, M.D. has been writing as a medical journalist dating back to her years as a student at Harvard Medical School in the 1980s, when she published a series of essays, reflections on medical training, in the Hers column of The New York Times. Since that time she has published her medical journalism in many newspapers and magazines, including The New York Times Science Section, The New York Times Magazine, the Washington Post, the Boston Globe, Harpers, The Atlantic, Smithsonian, The New England Journal of Medicine, Esquire, Parenting, and Vogue. She has written regular columns about medicine for Discover Magazine, American Health, Massachusetts Medicine, and Diversion. Her most recent books are A Good Time to Be Born: How Science and Public Health Gave Children a Future (2020), and the revised edition of Quirky Kids: Understanding and Supporting Your Child With Developmental Differences (coauthored with Eileen Costello, MD, 2003; revised 2021).  Her essays about medicine and medical training have been collected in the books A Not Entirely Benign Procedure: Four Years as a Medical Student (1987), Baby Doctor: A Pediatrician's Training (1992), and Treatment Kind and Fair: Letters To a Young Doctor (2007). At NYU, Dr. Klass is a professor both in Journalism and in Pediatrics.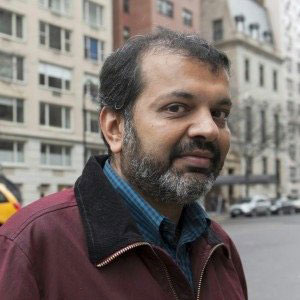 Suketu Mehta
Associate Professor
---
Suketu Mehta is the New York-based author of 'Maximum City: Bombay Lost and Found,' which won the Kiriyama Prize and the Hutch Crossword Award, and was a finalist for the 2005 Pulitzer Prize, the Lettre Ulysses Prize, the BBC4 Samuel Johnson Prize, and the Guardian First Book Award. He has won the Whiting Writers' Award, the O. Henry Prize, and a New York Foundation for the Arts Fellowship for his fiction. Mehta's work has been published in The New Yorker, The New York Times Magazine, National Geographic, Granta, Harper's Magazine, Time, and Newsweek, and has been featured on NPR's 'Fresh Air' and 'All Things Considered.'
Mehta is an Associate Professor of Journalism at New York University. He is currently working on a nonfiction book about immigrants in contemporary New York, for which he was awarded a 2007 Guggenheim fellowship. He has also written original screenplays for films, including 'New York, I Love You.' Mehta was born in Calcutta and raised in Bombay and New York. He is a graduate of New York University and the Iowa Writers' Workshop.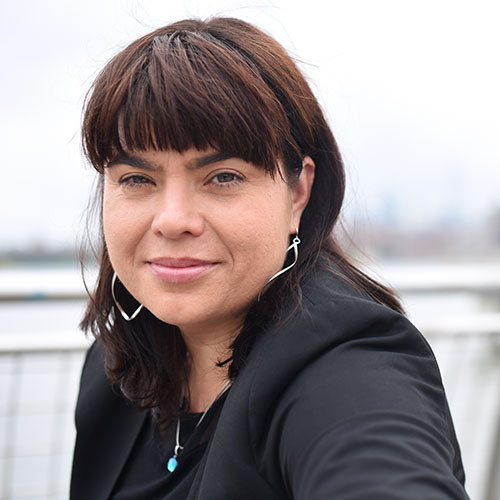 Hilke Schellmann
Assistant Professor
---
Hilke Schellmann is an assistant professor of journalism at NYU and an Emmy-award winning investigative reporter. Using innovative multimedia tools, she focuses her reporting on unearthing systemic wrongdoing and its impact on vulnerable people.
As an independent filmmaker, Schellmann shot, produced and directed the investigative documentary Outlawed in Pakistan which aired on PBS FRONTLINE. The film was dubbed "among the standouts" at the Sundance Film Festival by The L.A. Times and called "extraordinary" by Variety. The documentary was recognized with an Emmy, an Overseas Press Club and a Cinema for Peace Award and successfully played at prestigious film festivals such as IDFA, Full Frame, Thessaloniki Film Festival and AFI Docs.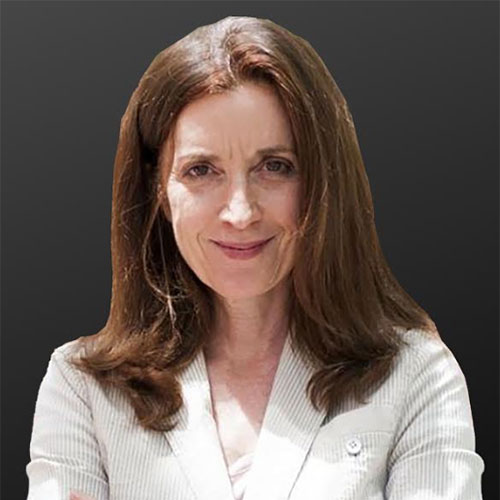 Jane Stone
Professor | NewsDoc
---
Jane Stone specializes in legal affairs journalism and investigative reporting. She has worked for NBC Dateline, CBS's 60 Minutes, Walter Cronkite's documentary company, CNN, and PBS's Frontline.  Her journalism has been recognized with several journalism awards, including a national Emmy for investigative reporting. She was awarded NYU's Golden Dozen Award for excellence in teaching.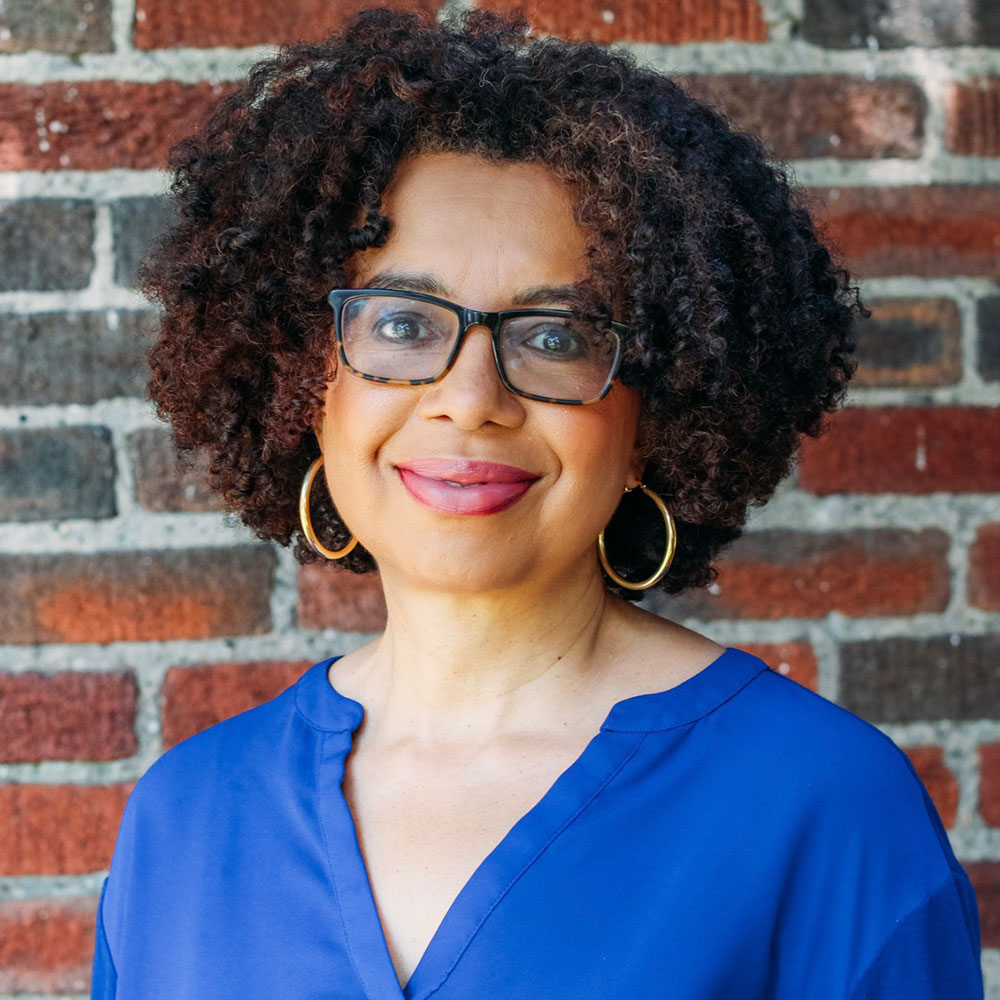 Rachel L. Swarns
Associate Professor
---
Rachel L. Swarns is a journalist, author and associate professor of journalism at NYU, who writes about race and race relations as a contributing writer for The New York Times. Her articles about Georgetown University's roots in slavery touched off a national conversation about American universities and their ties to this painful period of history. Her work has been recognized and supported by the National Endowment for the Humanities, the Ford Foundation, the MacDowell artist residency program and other institutions.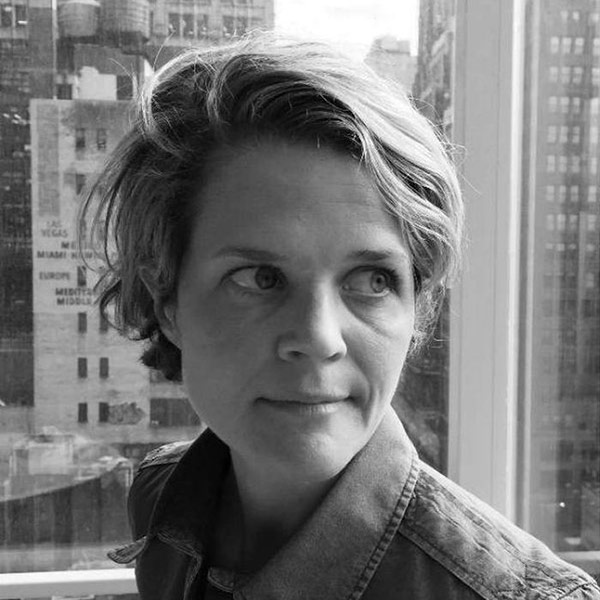 Eliza Griswold
Distinguished Journalist in Residence
---
Eliza Griswold is a contributing writer to the New Yorker and the author of 2019 Pulitzer Prize-winning Amity and Prosperity: One Family and the Fracturing of America, a 2018 New York Times Notable Book and a New York Times Critics' Pick, and The Tenth Parallel: Dispatches from the Fault Line Between Christianity and Islam, which won the 2011 J. Anthony Lukas Book Prize. Her translations of Afghan women's folk poems, I Am the Beggar of the World, was awarded the 2015 PEN Award for Poetry in Translation, and her original poetry won the 2010 Rome Prize from the American Academy of Art and Letters in Rome. She has held fellowships from the New America Foundation, the Guggenheim Foundation, Harvard University and the Harvard Divinity School. Her second book of poems, If Men, Then, will be published by Farrar, Straus & Giroux, in 2020. Griswold is a contributing writer at the New Yorker and a Distinguished Writer in Residence at New York University's Arthur L. Carter Journalism Institute.
(Photo by Kathy Ryan)
Recent Published Work
Our students, faculty, and alumni are frequent contributors to top magazines and news outlets. For the very latest bylines, head to our Facebook page.