Mentoring Program
Welcome to the mentorship page for NYU's Business and Economic Reporting program!
We believe that our students will benefit greatly from relationships with outstanding journalists as they seek to create their own paths in the world of business journalism. We view this mentorship program as a valuable tool to help BER students connect with accomplished professionals for advice on their journalism education and their careers.
Each of our mentors is a distinguished graduate of the BER program.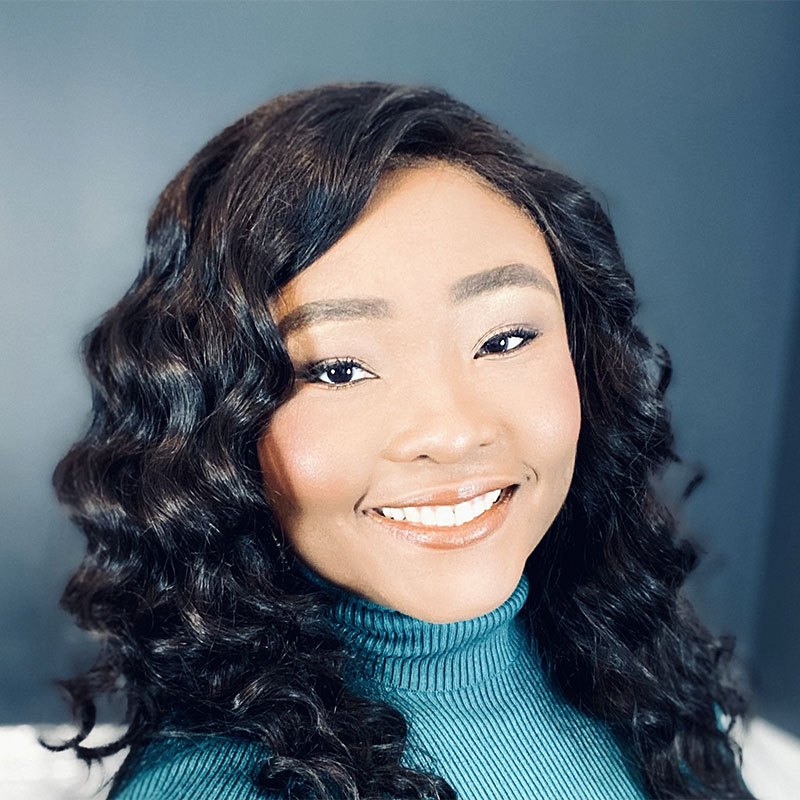 Leah Duncan
BER Mentorship Coordinator
Leah spent the last seven years as a financial news anchor, reporter and producer for Reuters video in New York. While there, she was responsible for anchoring multiple, daily shows for both U.S. and international clients while providing live news hits on the biggest business and political stories of the day. In addition to her in-studio assignments, she has covered field events including the Consumer Electronics Show in Las Vegas and the Academy Awards. Leah was also a part of several diversity initiatives at Reuters and played an integral role in the creation of the Reuters-NABJ Graduate Fellowship for incoming graduate students in the BER program.
Prior to Reuters, Leah worked at Bloomberg Television and The Fox Business Network. She has interviewed some of the top minds in the business world, including billionaire investor Mario Gabelli, Avenue Capital's Marc Lasry and Blackstone Group's Chairman and CEO Stephen Schwarzman.
Leah holds a bachelor's degree in broadcast journalism from Morgan State University in Baltimore, Maryland and graduated from New York University's Business and Economic reporting program in December 2009. She is passionate about her family, her faith and giving back to her community.
---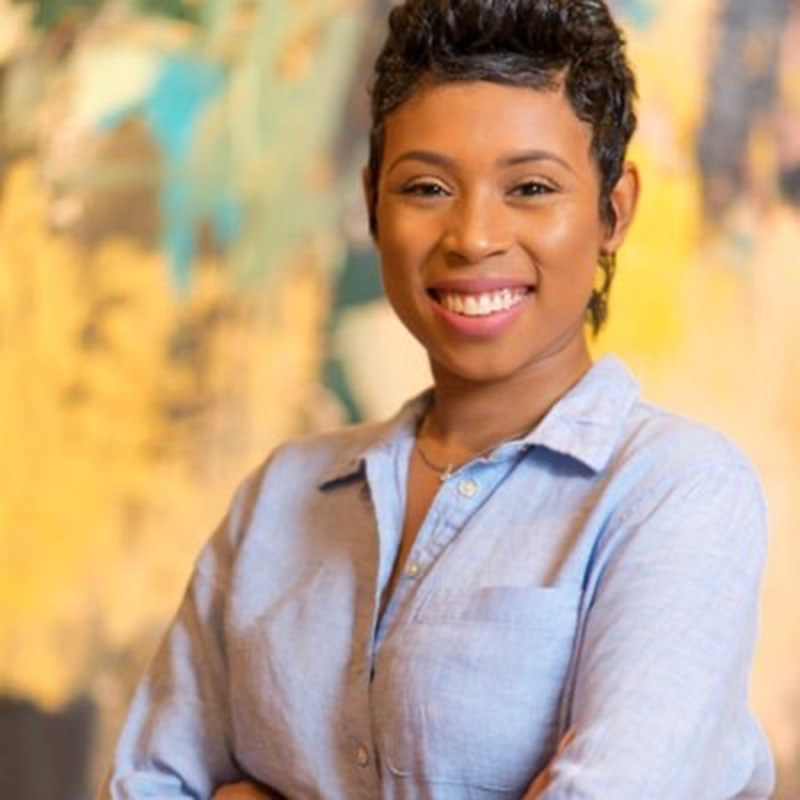 Jasmin Barmore
The Detroit News
Jasmin Marie Barmore is a recent graduate of New York University's Arthur L. Carter Journalism Institute, where she studied Business and Economic Reporting. She obtained her Bachelor of Science in Mass Media and Communications from Rochester College in 2018. Prior to the completion of her undergraduate degree, Jasmin received a diploma for concluding a 1-year TV/Film program, at Specs Howard School of Media Arts.
Barmore always had a strong passion for unfolding and reporting new stories. In the summer of 2019, she published her first story in The New York Times, Sunday style section—a profile of the first African American Mukbang millionaire. She went on to amplify another silent voice with BET.com; only this time the scope was more familiar since she was a reality TV star on the popular show Basketball Wives. Following the story with BET, Jasmin discovered that
she had the unique capability to break the silence of people who were either overlooked or victimized.
Jasmin is a proud member of the National Association of Black Journalists and is passionate about community service.
---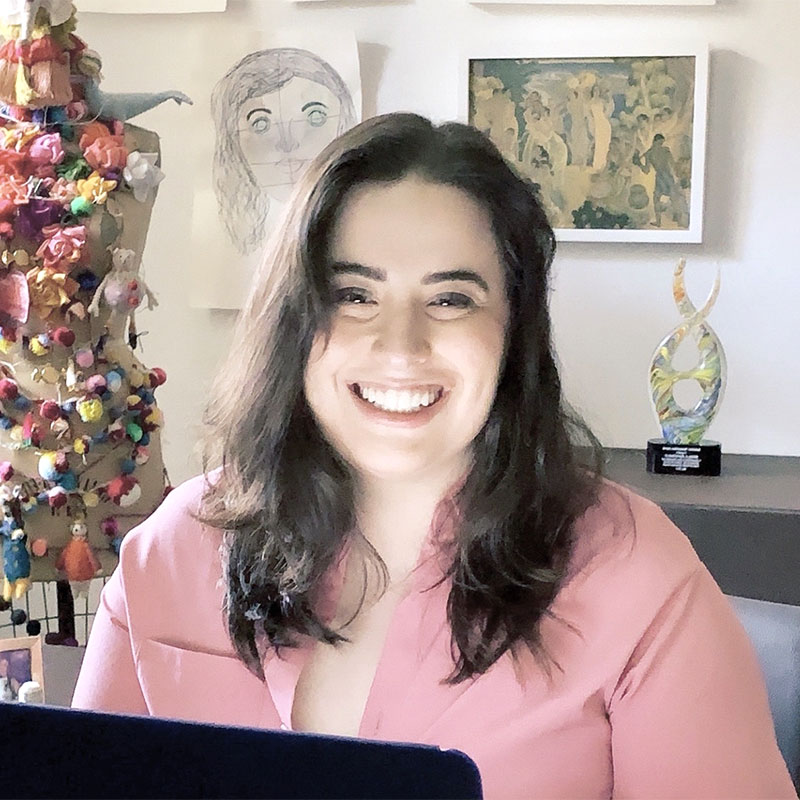 Alexandra Garfinkle
The Financial Times
Alexandra Garfinkle is a reporter in the Financial Times' specialist division, covering P&C insurance companies, including Progressive, Geico and Allstate. At the FT, she's broken news surrounding Allstate's shifting rules for its beleaguered captive agents and manages data-based stories. Previously, she covered M&A, activism, consumer goods, and private equity at The Deal, a publication of Euromoney Institutional Investor.
Garfinkle's areas of interest also currently include public records-based stories, redlining, insurance's relationship to climate change, and deeply-reported features unraveling the intersection of corporate power and financial jargon.
In recent years, she's been awarded a CFA Media Scholarship, a 2020 SABEW Data Immersion Fellowship, and a Business Reporting Residency with the Dow Jones News Fund.
Garfinkle graduated from NYU's BER in 2019 and received her BA from The University of Chicago in 2015. She resides in Los Angeles with her boyfriend, a screenwriter, and is privately working on a series about Hollywood and its murky accounting practices.
---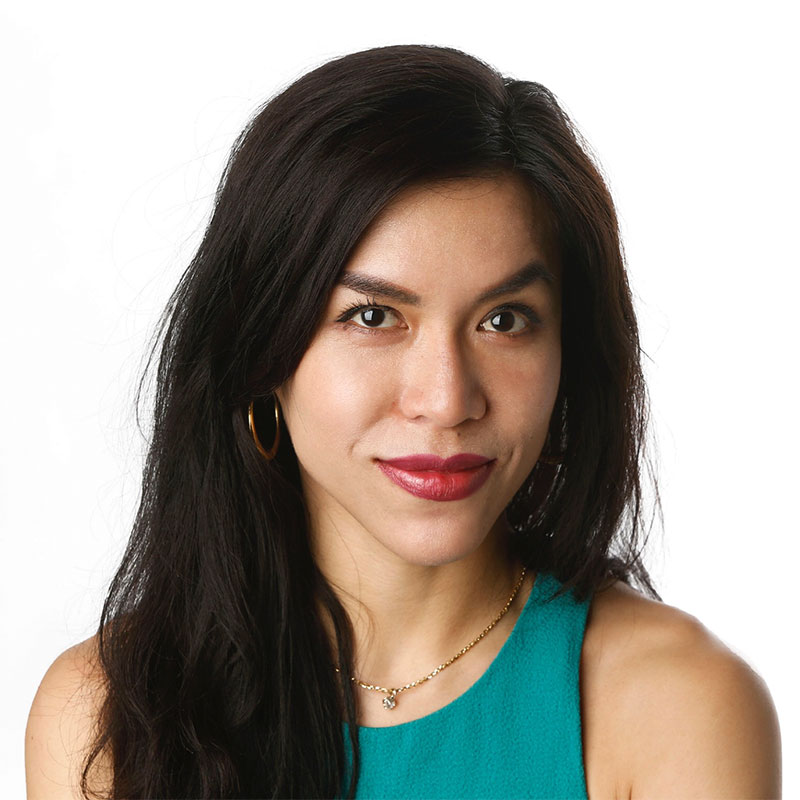 Vivian Giang
The New York Times
Vivian Giang is a senior staff editor at The New York Times where she provides editing support to multiple desks during news surges. She has worked on the business, metro, politics, and national desks, and has worked on topics ranging from climate change, police brutality, terror – both domestic and foreign – economics and the presidential race. Since 2020, she has been part of a team of editors who help with elections and coronavirus coverage for The Times' continuously updated live briefings, which includes the contributions of journalists from all corners of the world.
Prior to The Times, Vivian was a freelance writer and editor with a focus on how the changing workplace affects the way we work and live. Her writing has appeared in Fortune Magazine, Fast Company magazine, the BBC, Quartz and Marie Claire magazine. She was the editor-in-chief of a workplace-focused magazine for the Bersin Group at Deloitte.
Vivian is also an adjunct professor at NYU Stern School of Business. She teaches Business & Society and Commerce & Culture.
She earned a bachelor's degree from the University of Georgia, and a master's degree from NYU's Arthur L. Carter Journalism Institute, with a specialization in Business and Economic Reporting.
---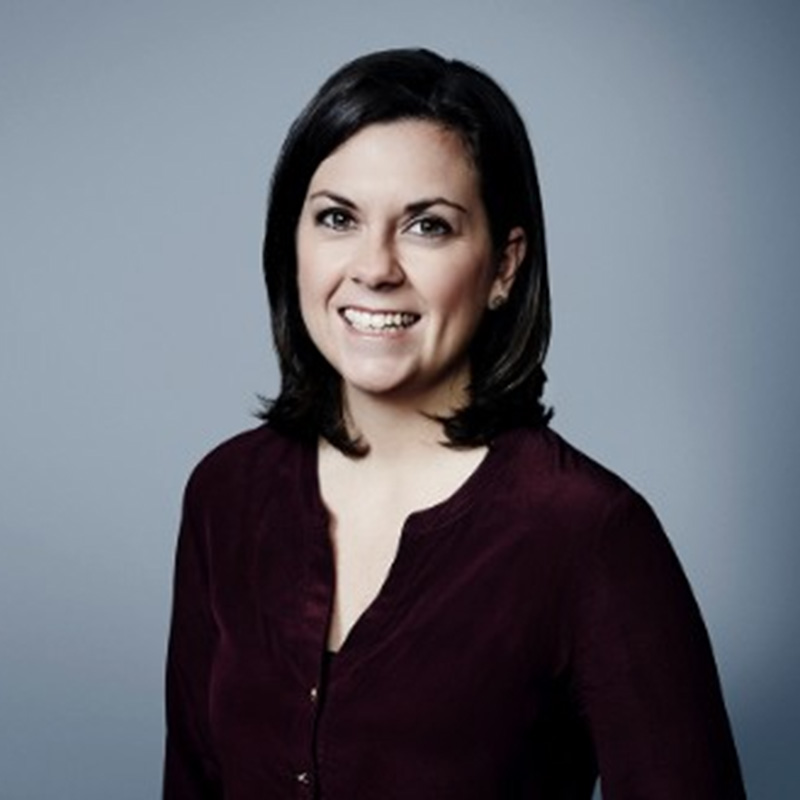 Katie Lobosco
CNN
Katie Lobosco is a BER 14 alumna. She writes for CNN Politics, focusing on how economic policy decisions made in Washington affect people across the country. Previously, she covered personal finance for CNN Business, including the impacts of the 2017 federal tax reform, the massive Equifax data breach, and how Americans are struggling to pay down their student debt.
Before joining CNN in 2013, Lobosco was a reporter for a local New Jersey newspaper, The Coast Star. She earned a bachelor's degree in political science from Gettysburg College.
---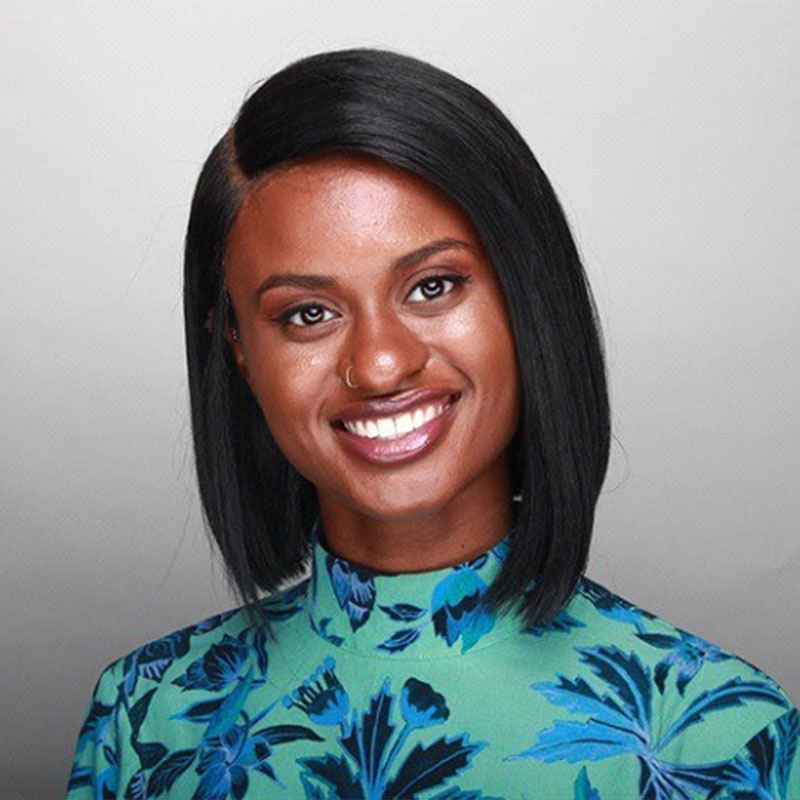 Arriana McLymore
Reuters
Arriana McLymore is a legal reporter at Reuters, where she writes about top revenue-earning law firms in the U.S. She originally joined Reuters as a telecoms reporter in 2020, covering T-Mobile's monumental acquisition of Sprint, how national protests against racial injustice impacted online spaces and corporate America's struggle to diversify its highest ranks.
Arriana has been published in Fast Company, AfroTech, CNBC.com and the Washington Business Journal. She is a 2020 BER graduate and a 2017 graduate of Hampton University.
---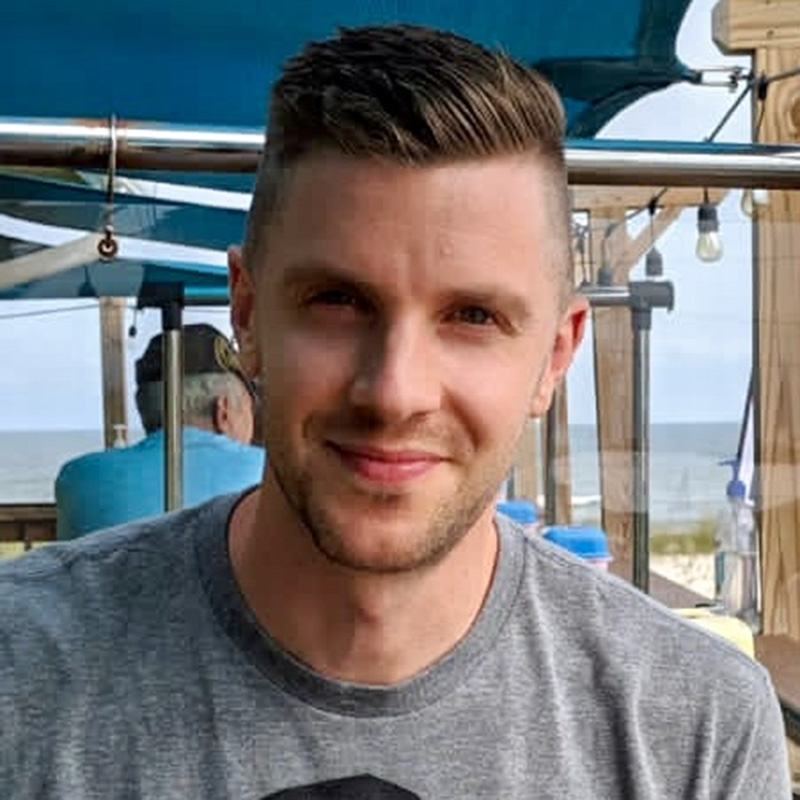 Anders Melin
Bloomberg News
Anders covers wealth and executive compensation for Bloomberg News, specializing in rich people who do bad stuff. Previously he worked at The Deal, Reuters and CNN.
Anders completed the BER program in 2013 and has a degree in finance from the University of Missouri, where he was a varsity swimmer. He grew up in Sweden and has lived in the U.S. since 2007.
---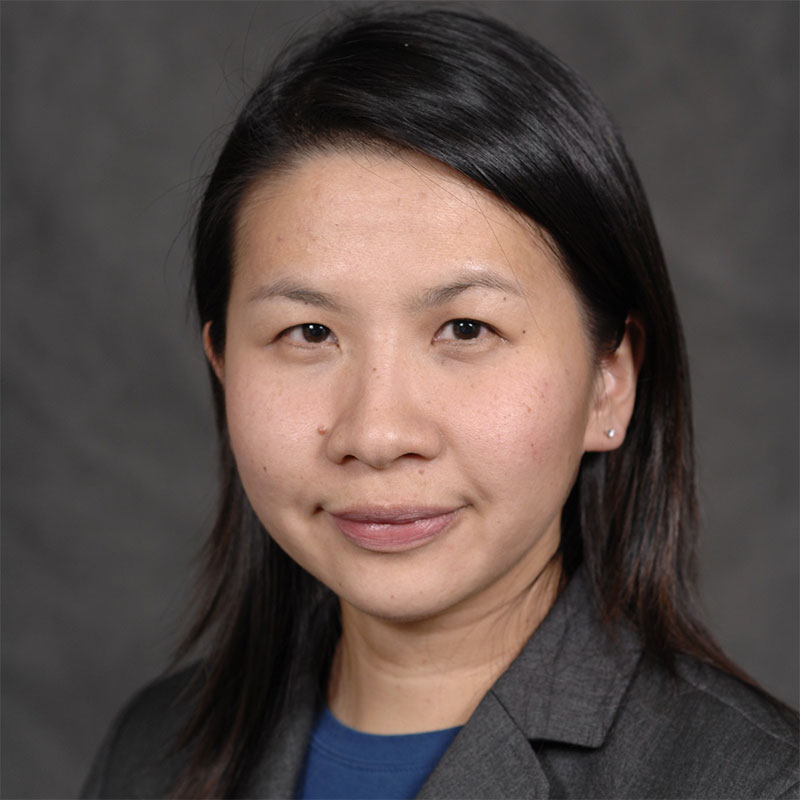 Serena Ng
The Wall Street Journal
Serena Ng is The Wall Street Journal's Asia Finance Editor, overseeing reporters in Hong Kong and Singapore who cover markets, M&A and financial institutions across the region. Before moving to Hong Kong in September 2017, she was part of an enterprise reporting team in New York writing about finance and Wall Street.
A native of Singapore, Serena joined the Journal in 2006 and covered the U.S. credit markets through the 2008-2009 financial crisis. Her other previous beats have included insurance and consumer product companies. She currently lives in Hong Kong with her husband and two sons.
---
Chibuike Oguh
Reuters
Chibuike Oguh (BER 19) is a Reuters reporter covering the biggest U.S. private equity firms, including Blackstone Group, Apollo Global Management, and KKR & Co Inc. He has worked for Bloomberg News in New York and Washington D.C. covering oil and gas, U.S. economy and government indicators, and D.C. breaking news. He began his career in Nigeria and worked as an analyst for Financial Nigeria magazine. He holds master's degrees from Edinburgh Napier University and New York University.
---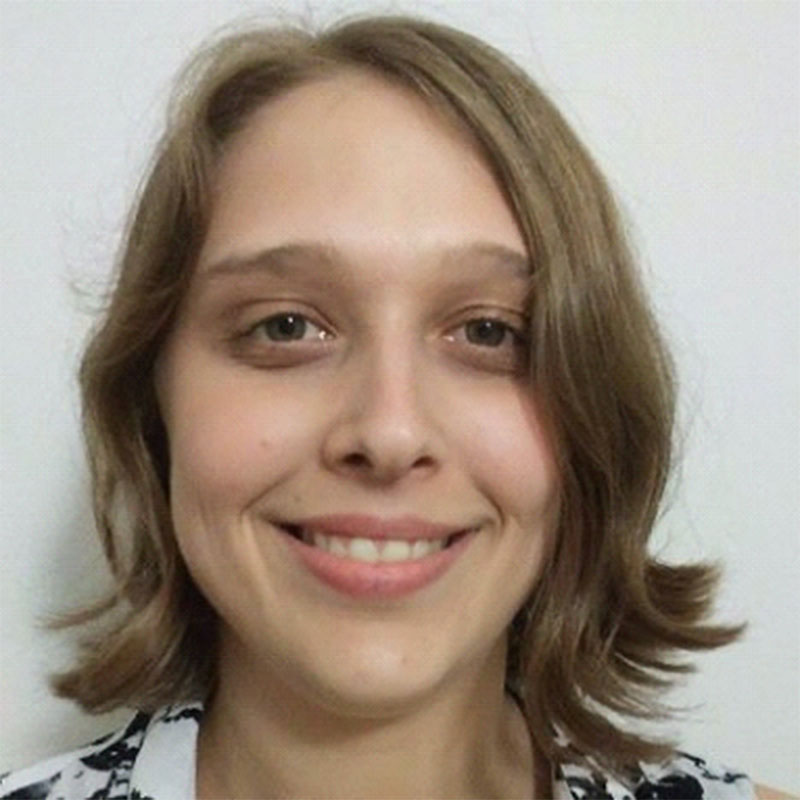 Paula Seligson
Bloomberg News
Paula Seligson is a financial journalist at Bloomberg News and covers corporate debt markets. She has reported about topics ranging from companies using bonds and loans to raise liquidity during the Covid-19 pandemic to the impact of higher debt levels on the economy.
She graduated from BER in December 2017 and from UNC-Chapel Hill in 2013 and lives in Brooklyn. She has previously worked at Debtwire, UNC, and The Smithfield Herald and got her start in journalism at The Daily Tar Heel.
---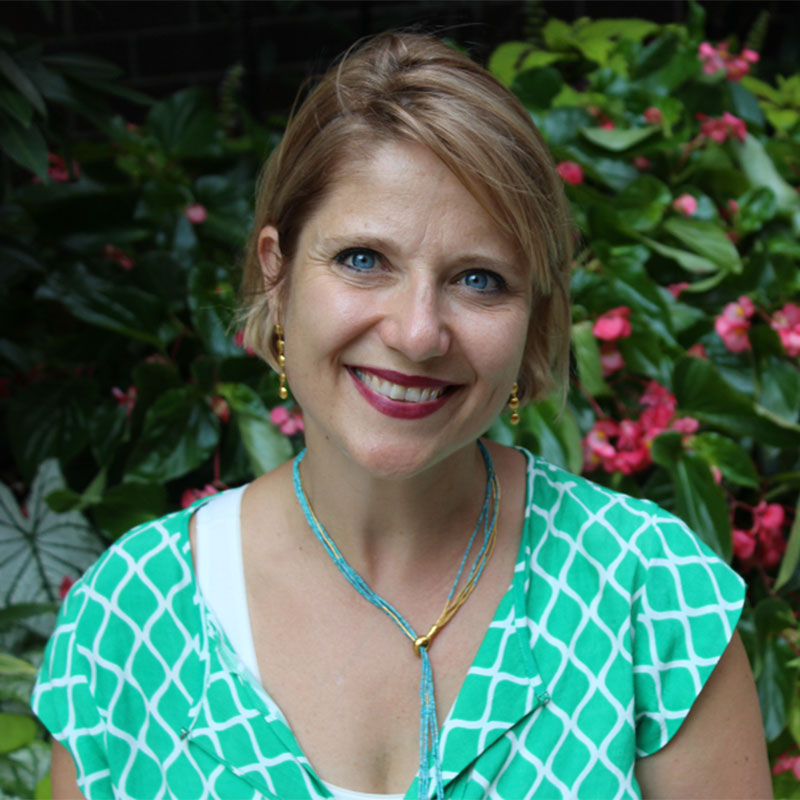 Tatiana Serafin
Marymount Manhattan College
Tatiana Serafin is an award-winning journalist and currently heads the journalism program at Marymount Manhattan College where she teaches courses in investigative reporting and digital publishing. She is a Senior Fellow at the Carnegie Council for Ethics in International Affairs, a member of its U.S. Global Engagement working group, and co-host of bi-monthly global affairs podcast, The Doorstep.
In 2017, Serafin helped launch NYU's First Amendment Watch, and continues to research and write about free speech and social media.
Previously, Serafin was a staff writer at Forbes and co-editor of the magazine's annual "Billionaire's List," initiating coverage of billionaires and businesses in Eastern Europe and Central Asia. She began her career in management consulting, advising multinational corporations on strategy and competitive positioning.
Serafin has an MFA in creative writing from the New School, an MA in Business and Economic Reporting from New York University, and an MA in Central European and Russian studies and a BS in Foreign Service from Georgetown University.
---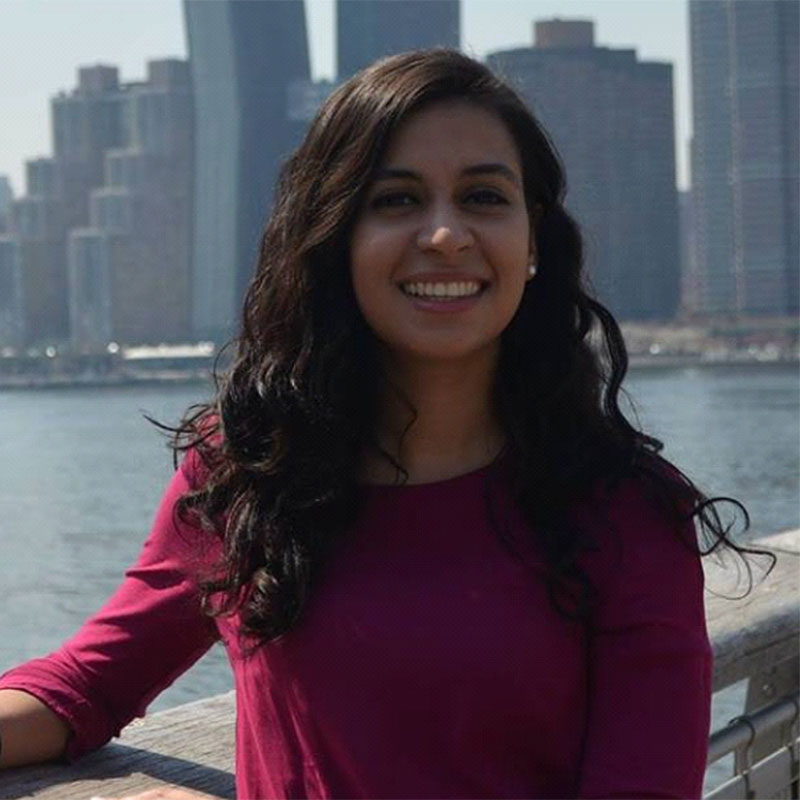 Daniela Sirtori-Cortina
Bloomberg News
Daniela Sirtori-Cortina joined Bloomberg News as a reporter after graduating from NYU's Business and Economic Reporting Program in December 2020. Before returning to school, she worked as a reporter for two years at the New York City bureau of British financial publication Citywire, a role in which she broke stories on local and international financial firms operating in Latin America. Daniela also tracked the fortunes of the world's richest people for nine months as an intern at Forbes.
In addition, her work has appeared in The Buffalo News, CNN Business and the Columbia Missourian. A citizen of Colombia, Daniela is fluent in Spanish and English, conversational in French and is working on her Portuguese. She's a 2016 graduate of the Missouri School of Journalism and cheers on the Tigers from afar.
---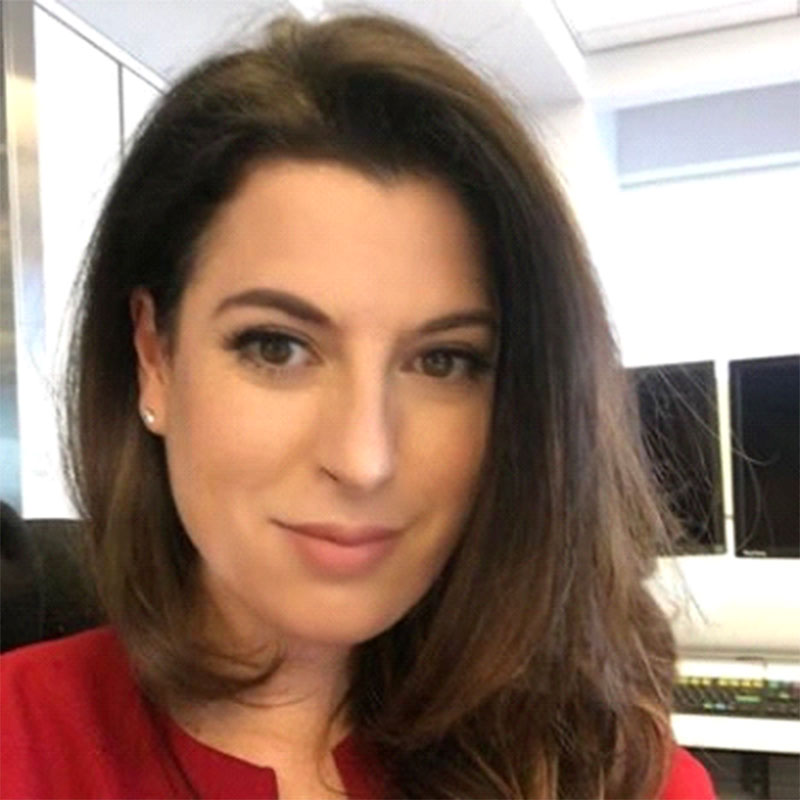 Rebecca Spalding
Reuters
Rebecca is a financial journalist for Reuters in New York where she is currently on a temporary assignment covering the COVID-19 vaccine rollout in the U.S., including covering White House, Operation Warp Speed, and CDC briefings. Under normal circumstances, she is an M&A reporter for Reuters focused on healthcare and industrial sectors. As an M&A reporter, she covers news about mergers, large IPOs, activist investors, SPACs, and other special situations.
Prior to Reuters, Rebecca spent four years as a reporter at Bloomberg News, which she joined as an intern following the BER program. At Bloomberg, she covered the Puerto Rico debt crisis and economic fallout of Hurricane Maria. She then became Bloomberg's biotechnology reporter, following the latest scientific breakthroughs and the drug industry's impact on patients.
Rebecca has loved being a healthcare and M&A reporter, an exciting beat under any circumstances though particularly these days. She would love to mentor someone with an interest in covering the healthcare industry and/or ongoing COVID-19 crisis. Prior to coming to BER, Rebecca worked outside of journalism so she can also counsel students who have no background in journalism and are using BER to transition in their careers.
Rebecca is a proud graduate of Barnard College, Columbia University where she studied English literature.
---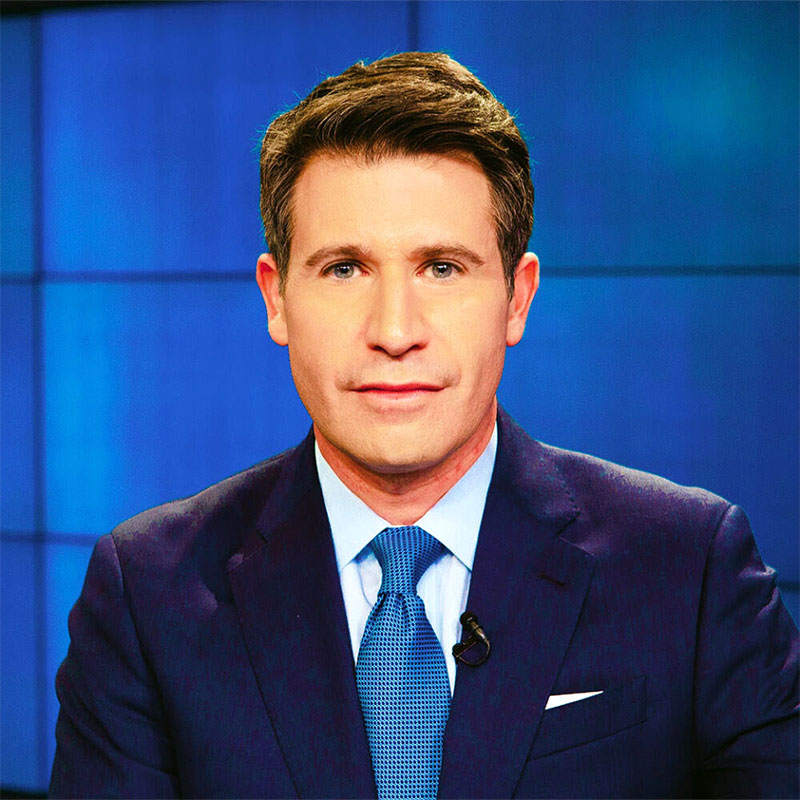 Marc Stewart
The Wall Street Journal
Marc Stewart is a journalist with The Wall Street Journal. Currently based in London, he hosts the WSJ's flagship morning podcast, "What's News." The daily program looks at the news of the day through a business lens, with conversations from correspondents posted in the Journal's global network of bureaus and outside guests.
Prior to his post at The Wall Street Journal, Marc reported on-camera for ABC News in New York during the early stages of the pandemic. He also appeared on Yahoo Finance's video streaming service and contributed regularly to the aviation-focused publication "The Points Guy." Marc has covered everything from the legalization of marijuana and natural disasters to politics and breaking news as a television news anchor and reporter in cities across the United States, including Denver and Nashville. He has hosted political roundtables and conducted one-on-one interviews with Presidents Obama and Bush, as well as Senator Mitt Romney.
Marc holds a master's degree from New York University with a focus in business and economic journalism, in addition to a bachelor's degree in international relations from Michigan State University's James Madison College.
---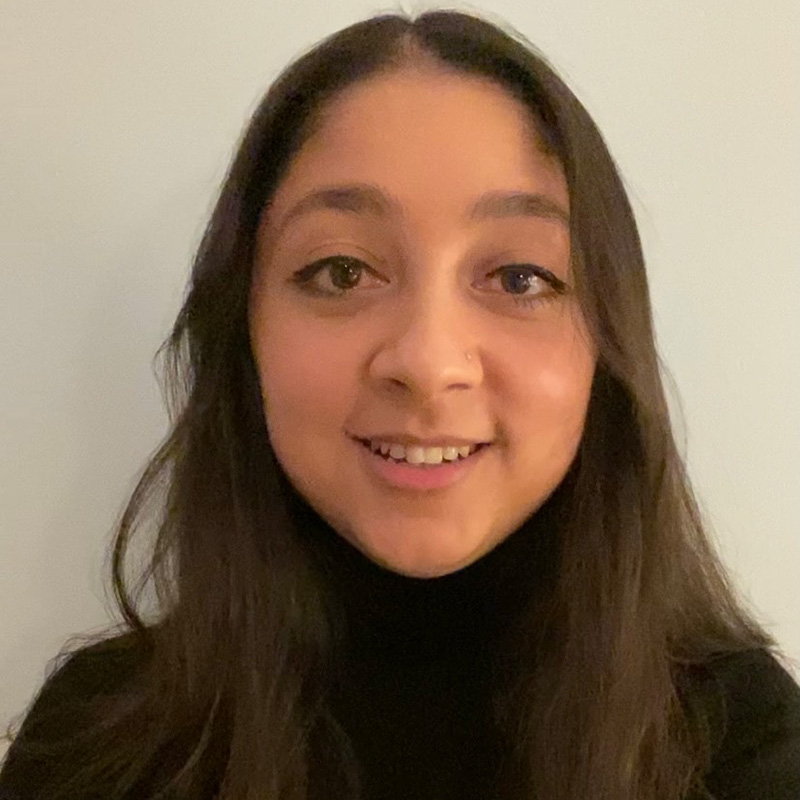 Meenal Vamburkar
Forbes
Meenal Vamburkar is an editor at Forbes Content Studio, where she works on branded content and research programs related to tech, finance and lifestyle topics. She also has diverse experience as a reporter. She previously covered real estate for The Real Deal and financial beats—including energy companies, municipal finance and equities markets—for Bloomberg.
---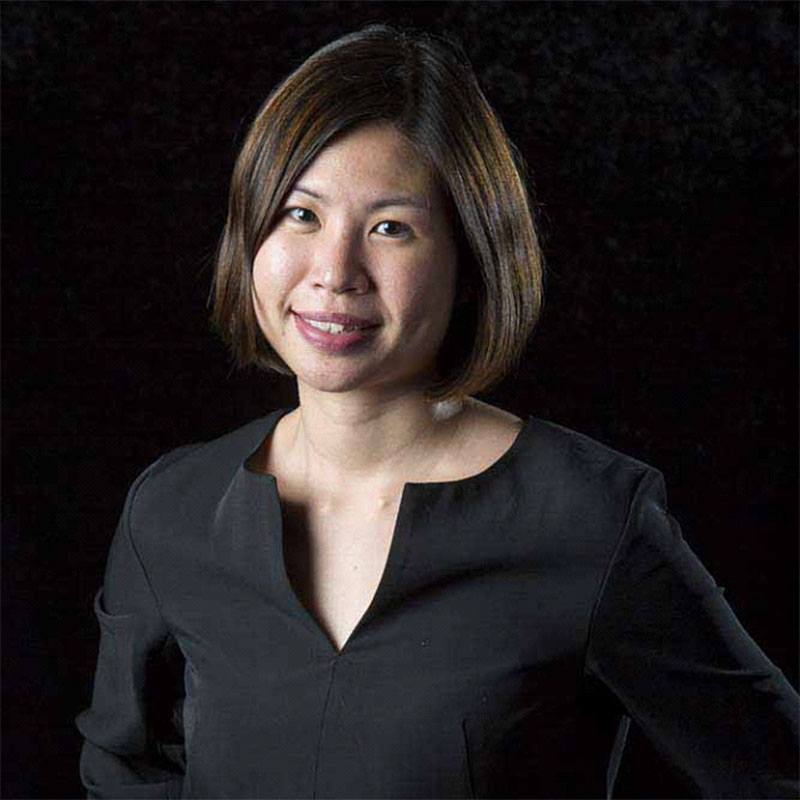 Sui-Lee Wee
The New York Times
Sui-Lee Wee is a China correspondent for The New York Times. She has covered China since 2010, focusing on health care, gender and demographics. She was part of a team that was a 2020 Pulitzer finalist in international reporting for a series of stories that exposed China's human rights abuses in the region of Xinjiang. She has broken stories on the Chinese government's use of DNA surveillance against the country's Uighur Muslim minority. She has reported on a three-part series exploring the dysfunctions in China's health care system, which was recognized as a 2019 finalist in the public service category by the Society of Publishers in Asia.
Previously, Ms. Wee was a correspondent at Reuters, where she worked for nearly nine years, based in Singapore, Hong Kong and Beijing. She was part of a team that won an Overseas Press Club award in 2016 for "The Long Arm of China," a series that looked at China extending its influence across its borders.
A native of Singapore, she received a bachelor's degree in communication studies from the Nanyang Technological University and a master's degree in business and economic reporting from New York University through a fellowship with The Wall Street Journal.
---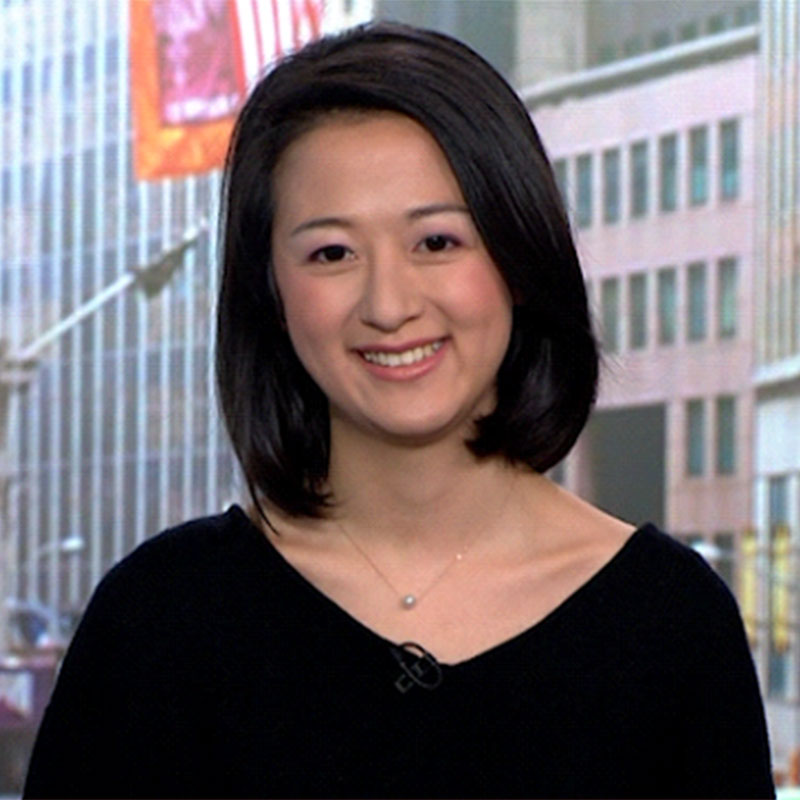 Yueqi Yang
Bloomberg News
Yueqi Yang joined Bloomberg News in New York City in 2018. She covers a blend of breaking news and enterprise stories on business and society. Her reporting on the local economy and underrepresented communities has led her to capture diverse voices, from Chinatown restaurants, dry cleaners to minorities on Wall Street.
Before journalism, she studied finance at the Wharton School of the University of Pennsylvania and had a short stint in stock research. She is originally from Shenzhen, China, and speaks Mandarin natively.