Mentoring Program
Welcome to the mentorship page for NYU's Business and Economic Reporting program!
We believe that our students will benefit greatly from relationships with outstanding journalists as they seek to create their own paths in the world of business journalism. We view this mentorship program as a valuable tool to help BER students connect with accomplished professionals for advice on their journalism education and their careers.
Each of our mentors is a distinguished graduate of the BER program.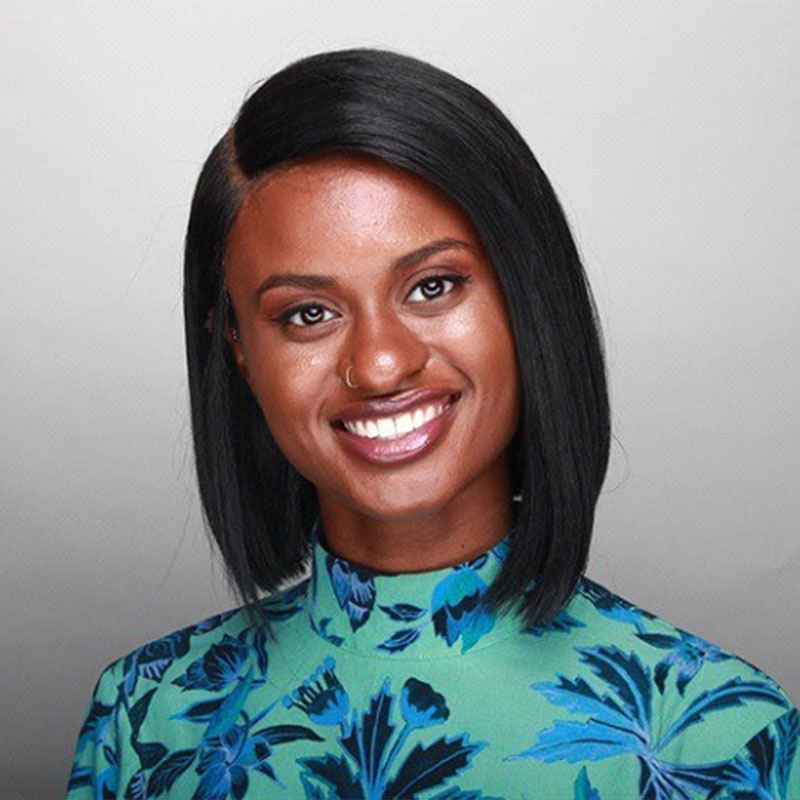 Arriana McLymore
BER Mentorship Coordinator
Arriana McLymore joined the New York University team as the Business and Economic Reporting mentorship coordinator in Fall 2022. She has previously served as a course assistant for the program and is a 2020 BER graduate.
Outside of NYU, Arriana is a retail and e-commerce reporter with Reuters, where she covers Walmart, Target and consumer behaviors. She joined Reuters in 2020, covering T-Mobile's monumental acquisition of Sprint, how national protests against racial injustice impacted online spaces and corporate America's struggle to diversify its highest ranks.
Arriana has been published in Fast Company, AfroTech, CNBC.com and the Washington Business Journal. She is a 2017 graduate of Hampton University.
---
BER Mentors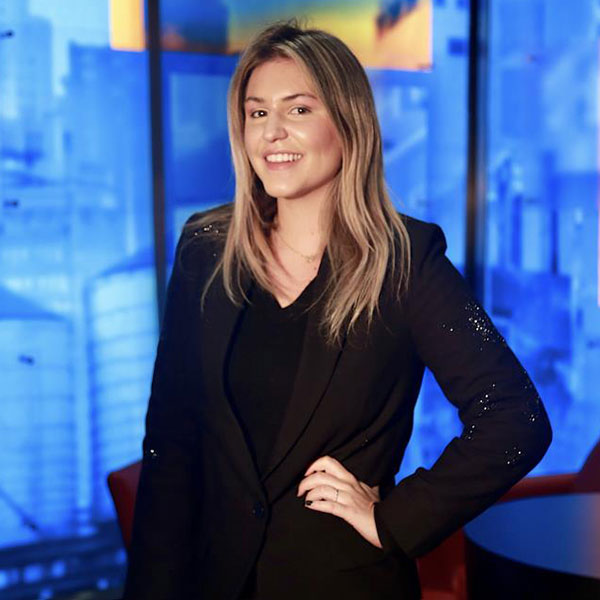 Giovanna Bellotti Azevedo
Debtwire North America
Giovanna Bellotti Azevedo (BER 20) is an Associate Editor at Euromoney Institutional Investor, specifically at Euromoney's Inside P&C product. Giovanna reports and edits stories on the US P&C insurance market, including big-ticket commercial insurance, US specialty, and personal lines.
Previously, Giovanna worked as a distressed debt and restructuring reporter for Debtwire North America, covering the middle market and the media, leisure, and gaming industry beats. Giovanna was responsible for breaking news on distressed credits ahead of the market and broke bankruptcy news on companies such as Le Pain Quotidian, Lucky Brands, New York & Company, Stage Stores, Ruby Tuesday, Francesca's, and Christopher & Banks, ahead of her competitors.
Prior to Debtwire, Giovanna interned at Bloomberg News, in the DC Breaking News Desk, covering U.S. politics and economics. She reported on President Trump's fourth of July festivities, two democratic presidential debates, and US congressional hearings. Giovanna has also interned for Grupo Globo, Brazil's largest broadcaster, where she covered the 2016 elections.
In addition to her MA in Business and Economic Reporting from NYU, she holds an undergraduate degree in international politics from Georgetown's Walsh School of Foreign Service. She is originally from Brazil and has full professional proficiency in Portuguese, English, Spanish, and French.
---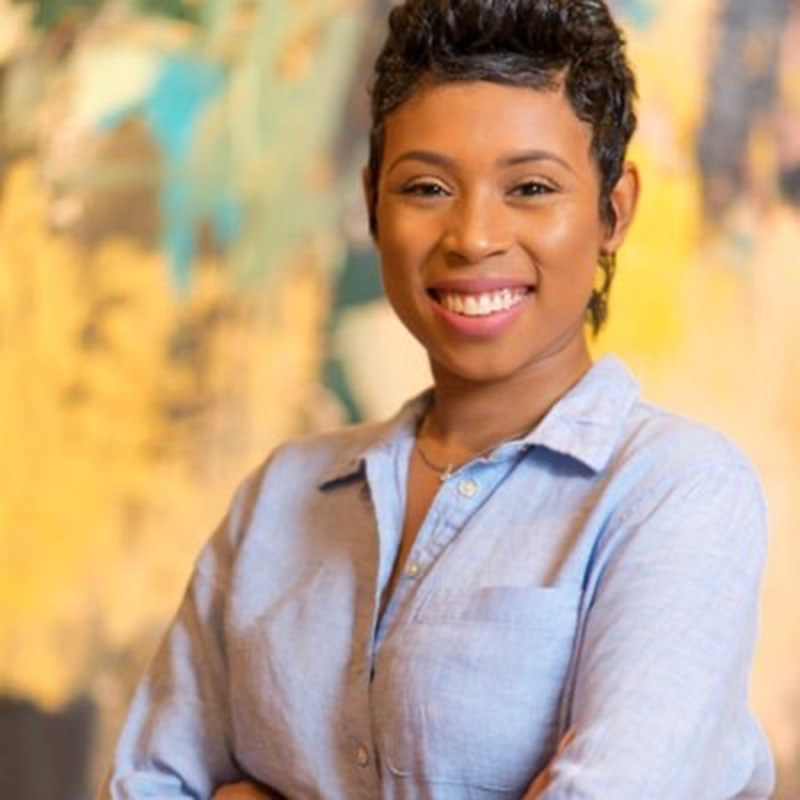 Jasmin Barmore
The Detroit News
Jasmin Marie Barmore is a recent graduate of New York University's Arthur L. Carter Journalism Institute, where she studied Business and Economic Reporting. She obtained her Bachelor of Science in Mass Media and Communications from Rochester College in 2018. Prior to the completion of her undergraduate degree, Jasmin received a diploma for concluding a 1-year TV/Film program, at Specs Howard School of Media Arts.
Barmore always had a strong passion for unfolding and reporting new stories. In the summer of 2019, she published her first story in The New York Times, Sunday style section—a profile of the first African American Mukbang millionaire. She went on to amplify another silent voice with BET.com; only this time the scope was more familiar since she was a reality TV star on the popular show Basketball Wives. Following the story with BET, Jasmin discovered that
she had the unique capability to break the silence of people who were either overlooked or victimized.
Jasmin is a proud member of the National Association of Black Journalists and is passionate about community service.
---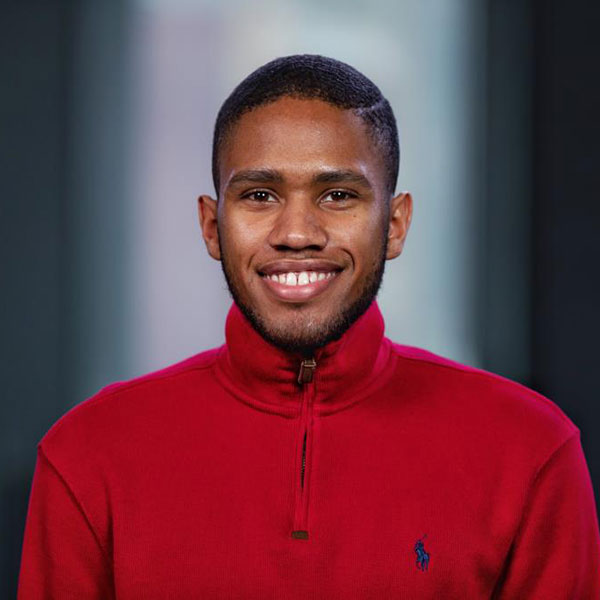 Jarrell Dillard
Bloomberg News
Jarrell Dillard is the newest reporter on the Congress team at Bloomberg News. He is starting on a new beat covering congressional progressives and progressive policy. Jarrell began at Bloomberg as an intern in the summer of 2019, when he had his first taste of reporting from Capitol Hill. From that internship, he proceeded to New York University for a master's degree in business and economic journalism while simultaneously rotating on the Bloomberg equities, breaking news, digital and economy teams. He completed his master's program in December 2020.
---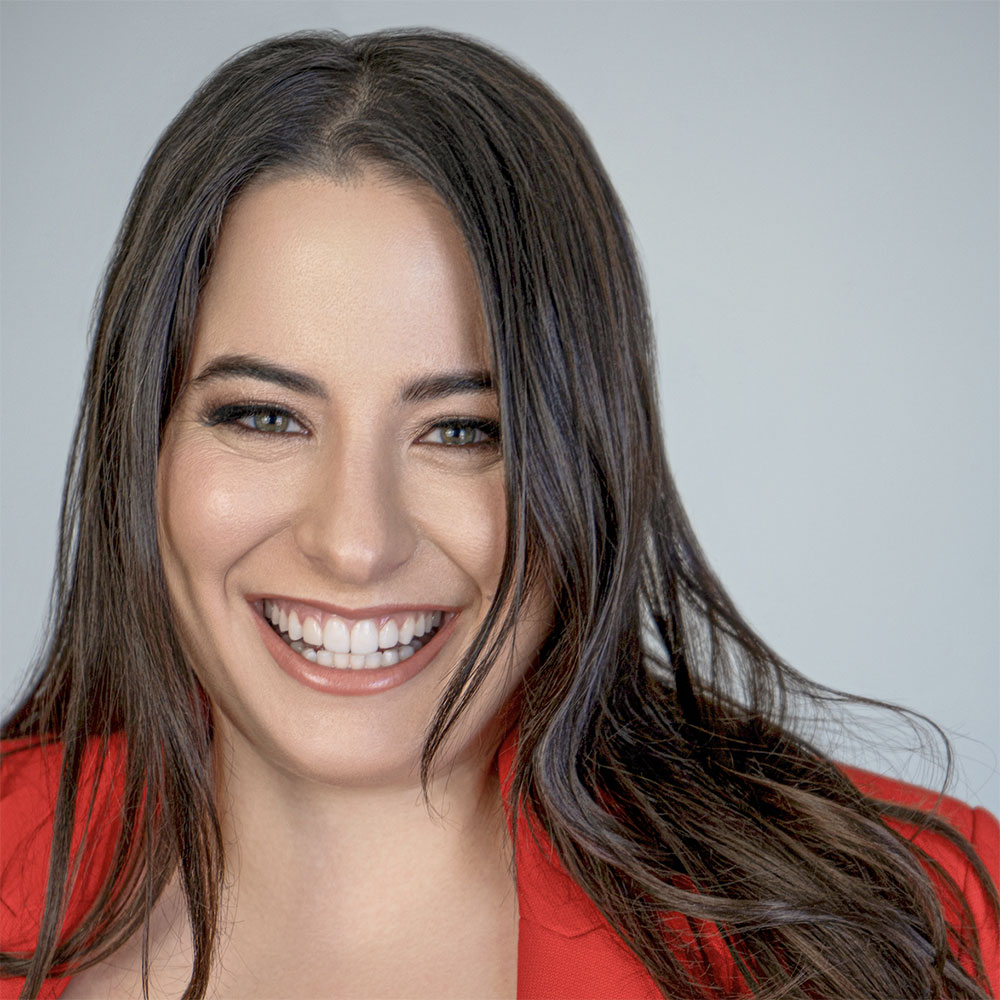 Alexandra Garfinkle
Yahoo Finance
Alexandra Garfinkle is a Senior Tech Reporter for Yahoo Finance. Previously, she worked at Financial Times Specialist, The Deal, and Forbes.
At the FT, she broke news surrounding Allstate's shifting rules for its beleaguered captive agents while she covered M&A, activism, consumer goods, and private equity at The Deal, a publication of Euromoney Institutional Investor.
In recent years, she's been awarded a CFA Media Scholarship, a 2020 SABEW Data Immersion Fellowship, and a Business Reporting Residency with the Dow Jones News Fund.
Garfinkle graduated from NYU's BER in 2019 and received her BA from The University of Chicago in 2015. She resides in Los Angeles.
---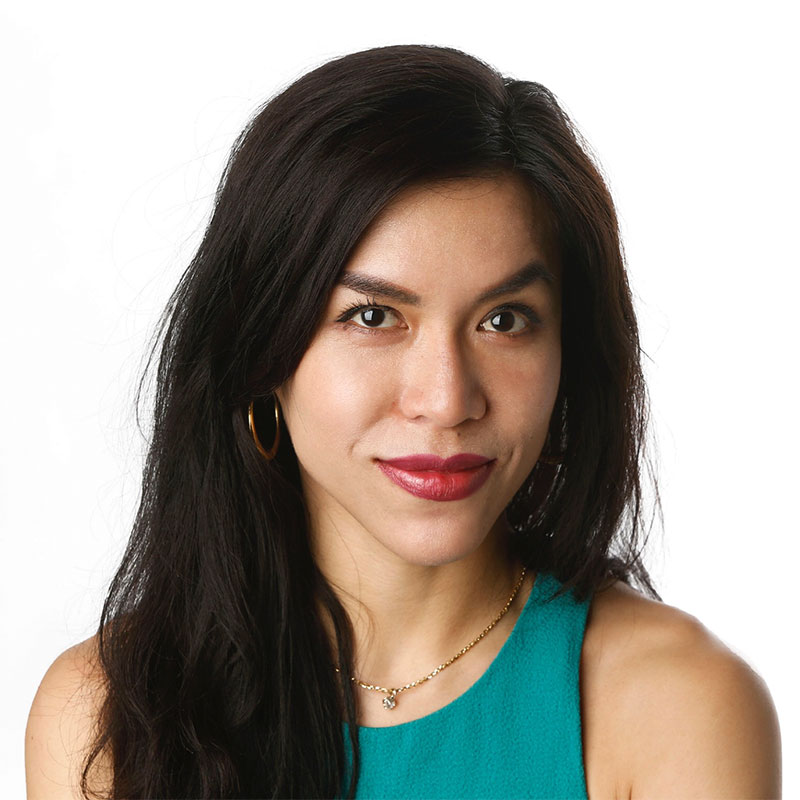 Vivian Giang
The New York Times
Vivian Giang is a senior staff editor at The New York Times where she provides editing support to multiple desks during news surges. She has worked on the business, metro, politics, and national desks, and has worked on topics ranging from climate change, police brutality, terror – both domestic and foreign – economics and the presidential race. Since 2020, she has been part of a team of editors who help with elections and coronavirus coverage for The Times' continuously updated live briefings, which includes the contributions of journalists from all corners of the world.
Prior to The Times, Vivian was a freelance writer and editor with a focus on how the changing workplace affects the way we work and live. Her writing has appeared in Fortune Magazine, Fast Company magazine, the BBC, Quartz and Marie Claire magazine. She was the editor-in-chief of a workplace-focused magazine for the Bersin Group at Deloitte.
Vivian is also an adjunct professor at NYU Stern School of Business. She teaches Business & Society and Commerce & Culture.
She earned a bachelor's degree from the University of Georgia, and a master's degree from NYU's Arthur L. Carter Journalism Institute, with a specialization in Business and Economic Reporting.
---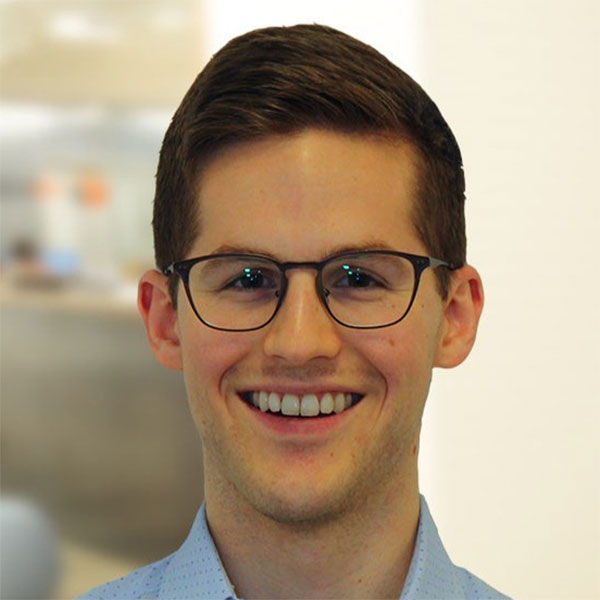 John Hyatt
Forbes
John Hyatt is senior wealth reporter at Forbes, where I write about billionaires, their companies and contribute to lists like the Forbes 400 and World's Billionaires lists. I graduated from BER in 2022 and interned for Forbes while completing my studies. I previously wrote a weekly financial column for Nasdaq, covering everything from publicly traded companies and global macroeconomic trends to cryptocurrencies and meme stocks. Before that, I worked in financial comms. I am drawn to long-form journalism with an investigative bent. I look for stories at the nexus of high-finance, global affairs and power politics.
---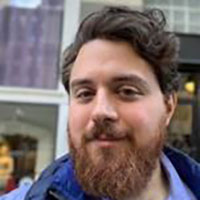 John Kapetaneas
ABC News
John Kapetaneas is a national Emmy, Edward R. Murrow, and Deadline award winning journalist and television producer for ABC News. Reporting for ABC News since 2011 and Nightline since 2015, his work has brought him face-to-face with brutal warlords in Chechnya, human traffickers in Cambodia, and outlaw hackers in Romania. His multi-year series, "Beyond the Bucket", about the plight of patients battling Lou Gehrig's Disease since 2014's viral Ice Bucket Challenge, was nominated for Best Feature Story at the News and Documentary Emmy Awards.
John graduated from NYU as part of BER-14. He received his B.A. in Economics from the University of Connecticut.
---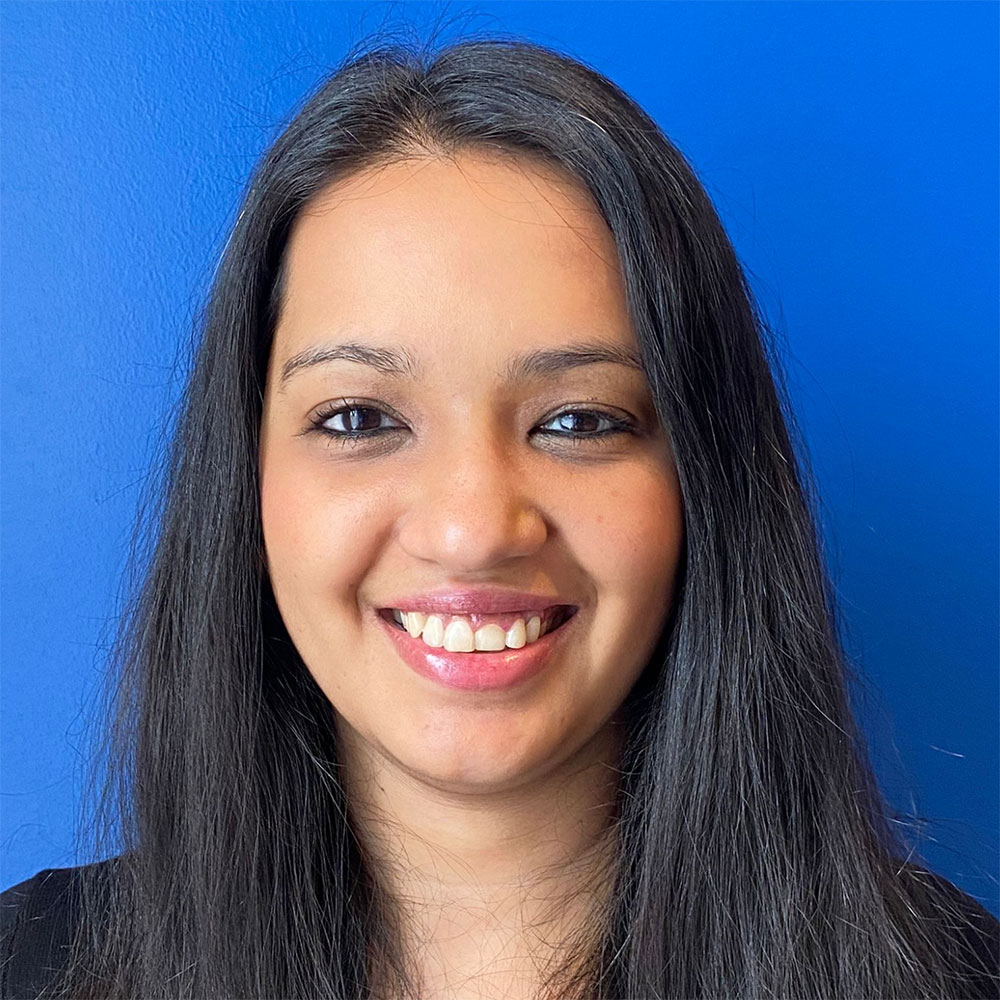 Mrinalini Krishna
The Balance
Mrinalini Krishna is a senior editor at The Balance, assigning and editing stories about all things investing – from stocks and bonds to cryptocurrencies and NFTs. She is passionate about making content and conversations around personal finance simple and accessible.
Prior to The Balance, she worked at the Financial Times's specialist publication, Financial Advisor IQ. Mrinalini reported on the financial advisory industry during one of its most tumultuous times, as it grappled with sweeping regulation, consolidation, and lack of diversity. She has also worked with organizations such as Investopedia and Forbes.
Mrinalini started her journalism career in India, where she was an on-air business reporter for the country's leading business news networks, covering stock markets, securities regulation, and economic policy. In addition to her MA in business and economic reporting from NYU, she also holds a bachelor's degree with honors in economics from the University of Delhi, India.
---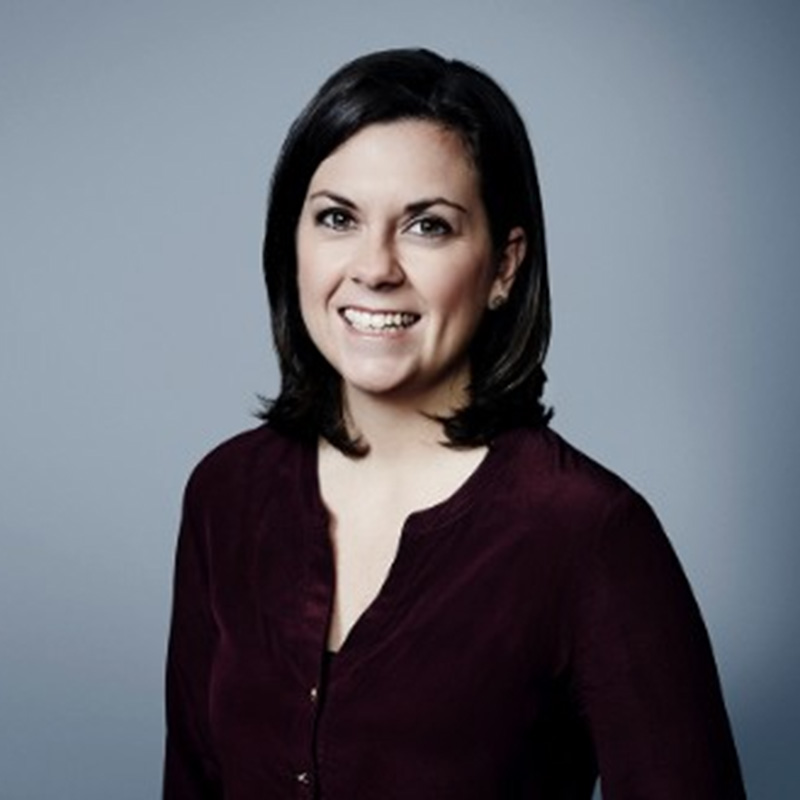 Katie Lobosco
CNN
Katie Lobosco is a BER 14 alumna. She writes for CNN Politics, focusing on how economic policy decisions made in Washington affect people across the country. Previously, she covered personal finance for CNN Business, including the impacts of the 2017 federal tax reform, the massive Equifax data breach, and how Americans are struggling to pay down their student debt.
Before joining CNN in 2013, Lobosco was a reporter for a local New Jersey newspaper, The Coast Star. She earned a bachelor's degree in political science from Gettysburg College.
---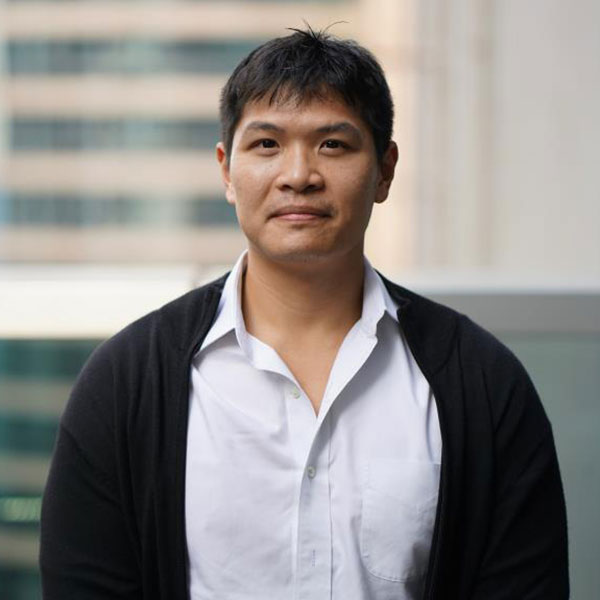 Wayne Ma
The Information
Wayne Ma is a reporter for The Information in Hong Kong. He was previously at Dow Jones Newswires and The Wall Street Journal for 10 years in Singapore, Beijing and Hong Kong, where he covered everything from oil trading to China's biggest conglomerates and technology companies. Originally from Chicago, he is a BER 6 graduate.
---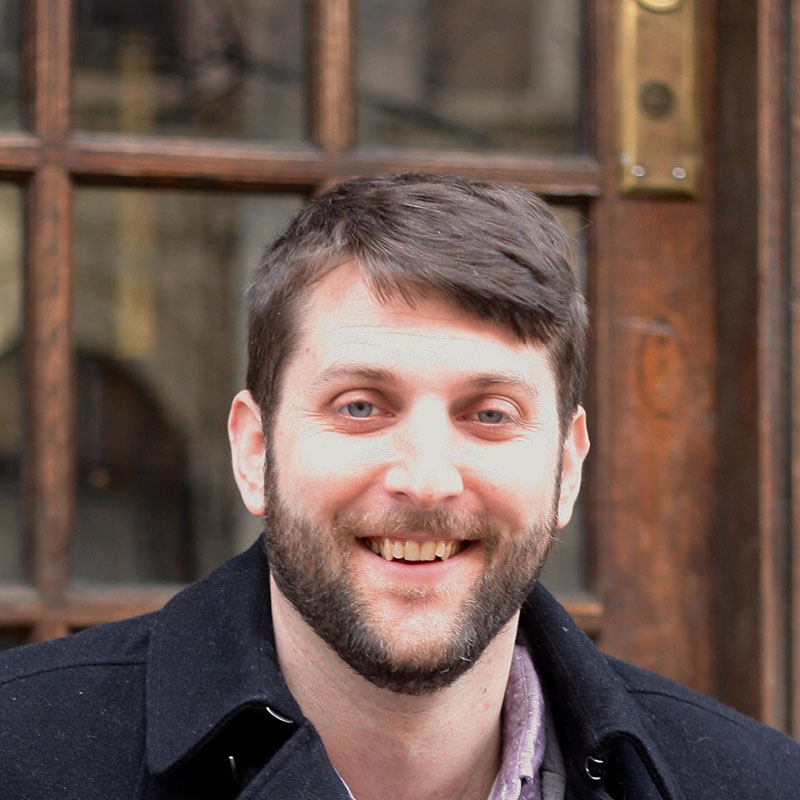 Chris Matthews
MarketWatch
Chris Matthews covers the intersection of policy, markets and the economy for MarketWatch. Prior to joining MarketWatch in 2018, Chris served as a founding member of the business news team at Axios and spent six years working at Time Inc. for both Time and Fortune Magazines. An alumnus of BER-11, Chris is an avid music fan, reader and economic-history enthusiast. He lives in Washington, D.C. with his wife, son and an adorable Aussie-mix named Margot.
---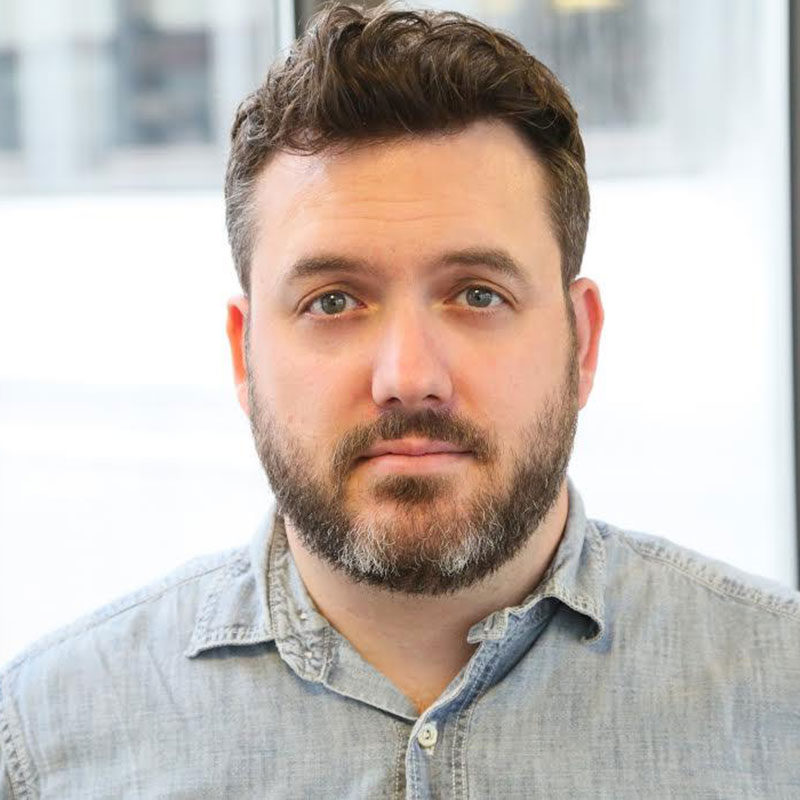 Thornton McEnery
MarketWatch
Thornton McEnery is the Money & Markets reporter at MarketWatch where he blends commentary and news reporting to explore how no-fee trading apps, social media, and the retail trading boom are reshaping market structure. He previously covered Wall Street for the New York Post, and was executive editor of the financial blog Dealbreaker. He created the Silicon Alley beat for Crain's New York Business and did some work for Business Insider, The New York Observer, and S&P Global Intelligence. All Twitter evidence aside, he is a real person and, like most fortysomething media types, he lives in Brooklyn with his family and a dog.
---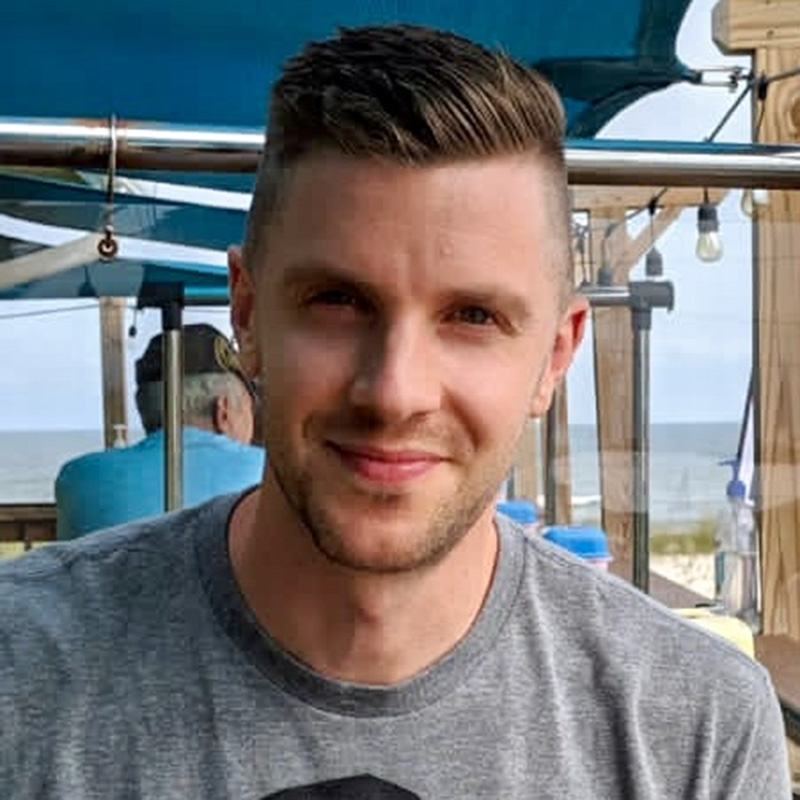 Anders Melin
Bloomberg News
Anders covers wealth and executive compensation for Bloomberg News, specializing in rich people who do bad stuff. Previously he worked at The Deal, Reuters and CNN.
Anders completed the BER program in 2013 and has a degree in finance from the University of Missouri, where he was a varsity swimmer. He grew up in Sweden and has lived in the U.S. since 2007.
---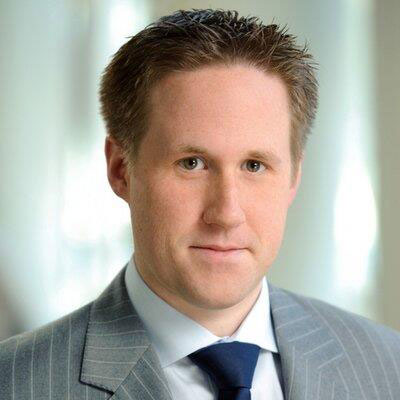 Matthew G. Miller
Bloomberg News
Matthew G. Miller is a senior executive editor for Bloomberg News, where he's responsible for global newsroom operations on weekends. He's the co-creator of Bloomberg Daybreak, the company's signature mobile news product, and Bloomberg Billionaires, a daily ranking of the world's richest people. His first clip was for the Washington Square News about Greenwich Village businesses following the Sept. 11 terrorist attacks. He graduated from NYU's Business and Economic Reporting program in 2002.
---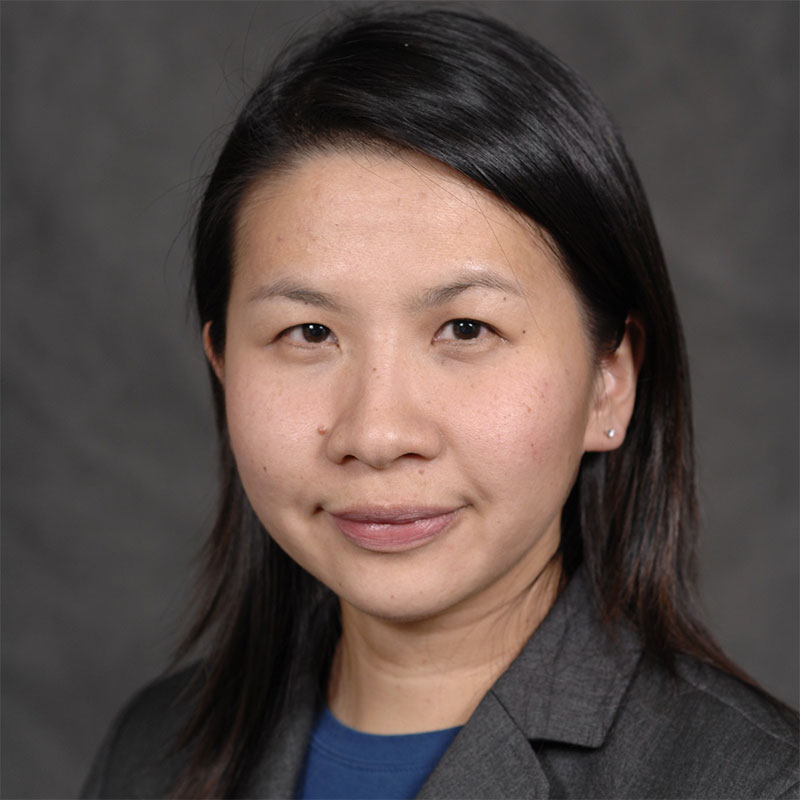 Serena Ng
The Wall Street Journal
Serena Ng is The Wall Street Journal's Asia Finance Editor, overseeing reporters in Hong Kong and Singapore who cover markets, M&A and financial institutions across the region. Before moving to Hong Kong in September 2017, she was part of an enterprise reporting team in New York writing about finance and Wall Street.
A native of Singapore, Serena joined the Journal in 2006 and covered the U.S. credit markets through the 2008-2009 financial crisis. Her other previous beats have included insurance and consumer product companies. She currently lives in Hong Kong with her husband and two sons.
---
Chibuike Oguh
Reuters
Chibuike Oguh (BER 19) is a Reuters reporter covering the biggest U.S. private equity firms, including Blackstone Group, Apollo Global Management, and KKR & Co Inc. He has worked for Bloomberg News in New York and Washington D.C. covering oil and gas, U.S. economy and government indicators, and D.C. breaking news. He began his career in Nigeria and worked as an analyst for Financial Nigeria magazine. He holds master's degrees from Edinburgh Napier University and New York University.
---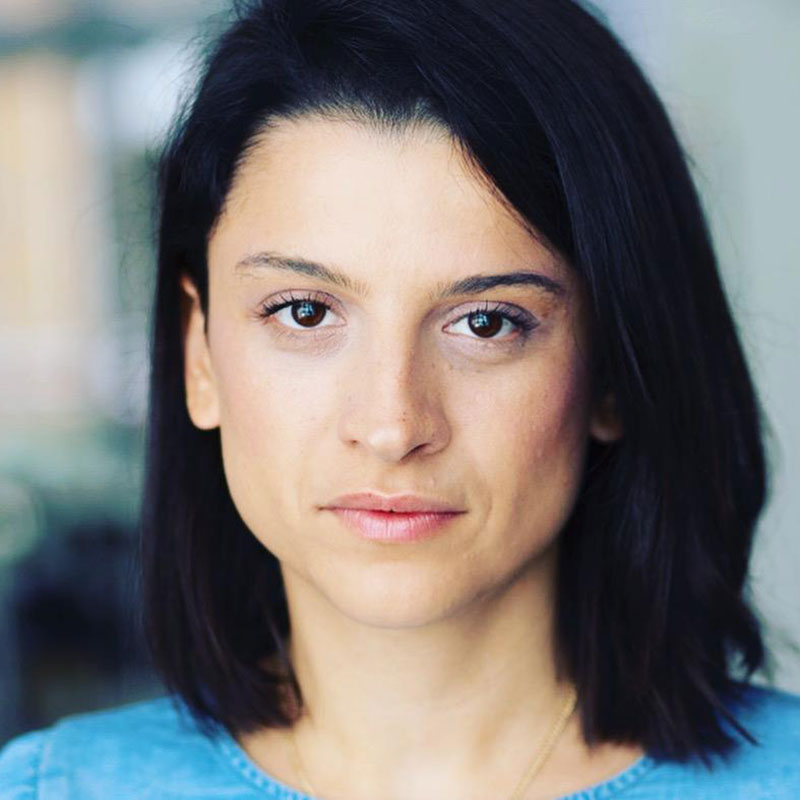 Marta Orosz
Reuters
Marta Orosz is a banking and finance correspondent with Reuters in Berlin and Frankfurt and covers stories on financial crime, wealth and taxation. Previously, she worked with Business Insider Germany as a business editor and with the Forbes US wealth team covering billionaire investors of a biotech company developing the covid-19 vaccine. Prior to that Marta worked for a Germany-based investigative newsroom and was project lead of a cross-border investigation on tax fraud coordinating 35 newsrooms in 30 countries. Her work was awarded with numerous journalism awards.
Marta studied journalism and english in Budapest, Hungary and graduated the BER master´s program in 2020. She was awarded the Overseas Press Club Scholar´s Award and the New York Financial Writers´Association Scholarship. She speaks German, Hungarian and Romanian and just enough Italian to help her read court documents.
---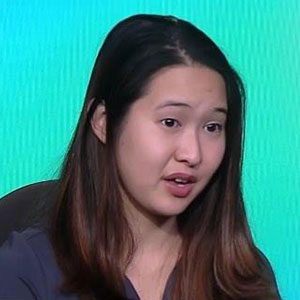 Akane Otani
The Wall Street Journal
Akane Otani is a reporter for the Wall Street Journal. She covers financial markets, chronicling the ebb and flow of stocks and bonds, as well as the ways central banks, politics and corporate news are shaping investing decisions around the world. Akane also reports on the quirks and oddities of the financial world. She has written about TikTok and Twitter influencers on the markets scene, how Reddit traders drove up GameStop shares and why Patagonia vests are Wall Street's go-to uniform. Akane is a regular contributor to the Journal's podcasts and videos. She has also made guest appearances on CNBC, MSNBC, CNN and the BBC World Service.
Before starting at the Journal, Akane earned an M.A. in journalism from NYU, where she concentrated in business and economic reporting. She also has a B.A. in English literature from Cornell University. Originally from Tokyo, Japan and Singapore, Akane now calls New York home. She lives with her husband, a scruffy terrier and a tortoiseshell cat.
---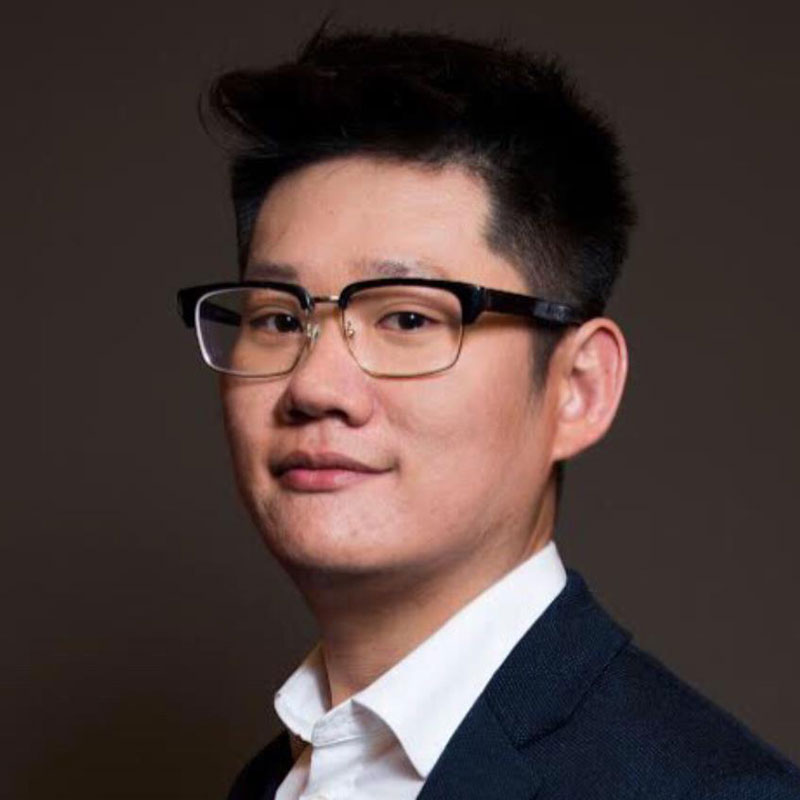 David Pan
Bloomberg
David Pan is a financial journalist at Bloomberg covering cryptocurrency and blockchain technology. He previously worked for Coindesk. David has also covered topics ranging from the mass adoption of cryptocurrency in the traditional financial services industry, crypto's impacts on the global financial system and the rise of DOGE.
He graduated from BER in December 2018 and from Renmin University of China in 2017. David was an avid debater in college and won the first prize in the national competition.
---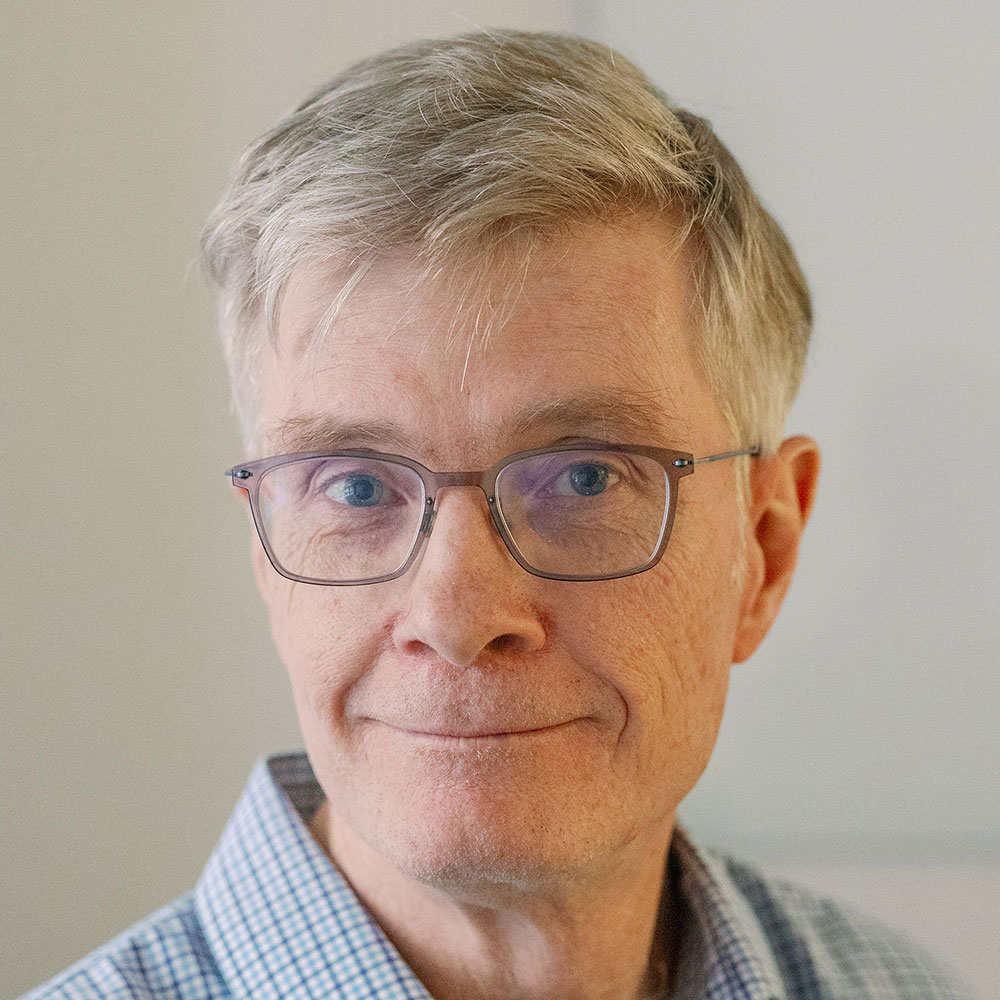 Martin Peers
The Information
Martin Peers is the New York bureau chief of The Information, where he has worked since 2014, and also co-writes the nightly briefing commentary. For most of his time at The Informationhe was managing editor, based in San Francisco but he moved back to NYC in 2020. Peers previously spent 15 years at The Wall Street Journal, including a three year stint as Media and Marketing bureau chief where he oversaw the paper's coverage of the media and entertainment industries. Before that, he was Deputy Editor of Heard on the Street, the paper's financial analysis section. Martin was a prolific writer of columns about the convergence of technology and media. He was part of a team of Journal reporters that won the Pulitzer Prize for explanatory reporting in 2003. Before joining the Journal, he covered the business side of the entertainment industry for Daily Variety and Variety in New York. Prior to that he worked for The New York Post and several newspapers in Australia, where he grew up.
---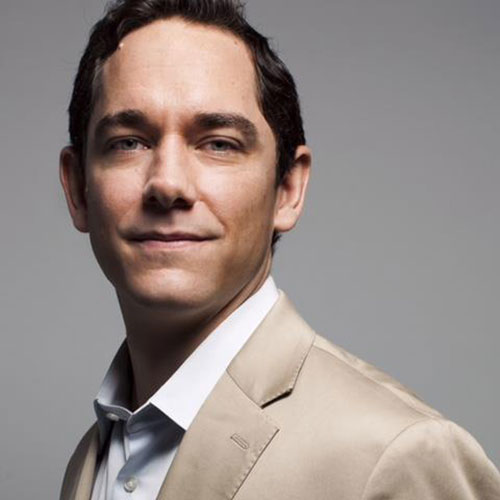 Matt Quinn
CNN Business
Matt Quinn joined CNN Business in March 2019 as a senior editor on the Technology beat. He leads a team covering many of the largest companies in the world, from Apple and Amazon to Facebook and Google, on a wide range of issues, including products, culture and regulation.
Prior to joining CNN, Quinn led tech coverage at global business news site Quartz, after serving as executive editor of Ad Age and a founding editor of the Wall Street Journal's CFO Journal.
He's won awards from the Society for Advancing Business Editing and Writing and the Jesse H. Neal Awards, among others, both as an individual and as part of teams.
Quinn is originally from outside Philadelphia and currently lives in the Bay Area after more than 15 years in New York. He holds a BA in Economics from the College of the Holy Cross and a Master's in Journalism from New York University, with a focus on Business and Economics Reporting. He began his career as a financial analyst in the publishing industry.
---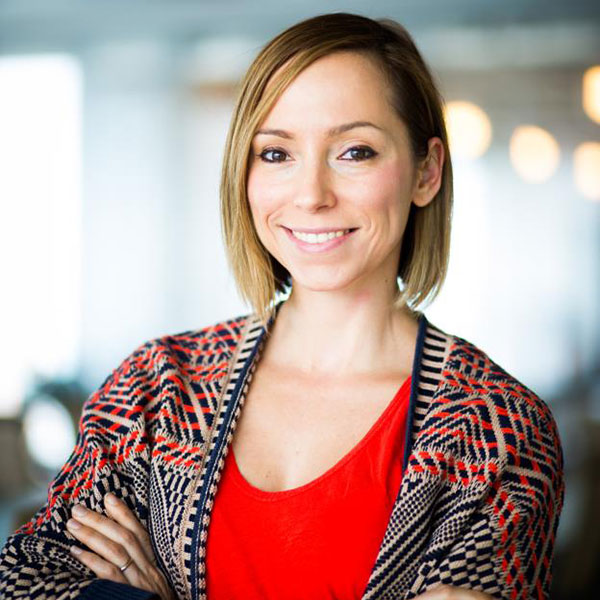 Diana Ransom
Inc. Magazine
Diana Ransom is features editor at Inc. Magazine, where she manages, writes and edits the site's special reports and daily news stories. She tends to cover a diverse array of topics–from young entrepreneurs and startups to venture capital and politics.
She has served as the deputy editor of Entrepreneur.com, the assistant business editor for the New York Daily News and as a reporter and editor for SmartMoney.com, where she received a Deadline Club award for deadline reporting for her story "The 70% Discount on Goldman's $500M Gift." She's also worked for The Wall Street Journal, Fast Company magazine and The Christian Science Monitor.
Ransom received a master's degree in business and economic reporting from New York
University and an undergraduate business degree from George Mason University.
---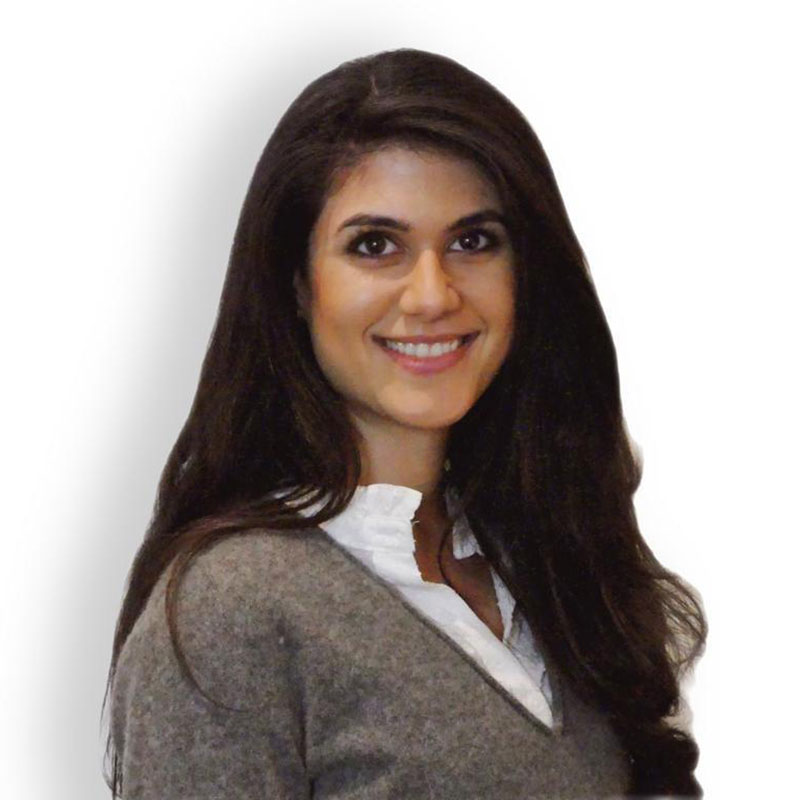 Natalie Sachmechi
Crain's New York Business
Natalie Sachmechi (BER '19) is a reporter at Crain's New York Business where she covers all aspects of the city's real estate industry, including policy, developments and major transactions. In addition to writing daily news, Natalie writes features for the weekly newspaper and hosts live events. She was previously an intern at Forbes covering billionaires for the magazine's annual Billionaires list. Her other journalism internships included CBS News, where she worked on national news coverage.
In addition to her Master's Degree in Business and Economic Reporting, Natalie has a Bachelor's Degree in Economics from New York University's College of Arts and Sciences. She is a native New Yorker and currently lives in Midtown.
---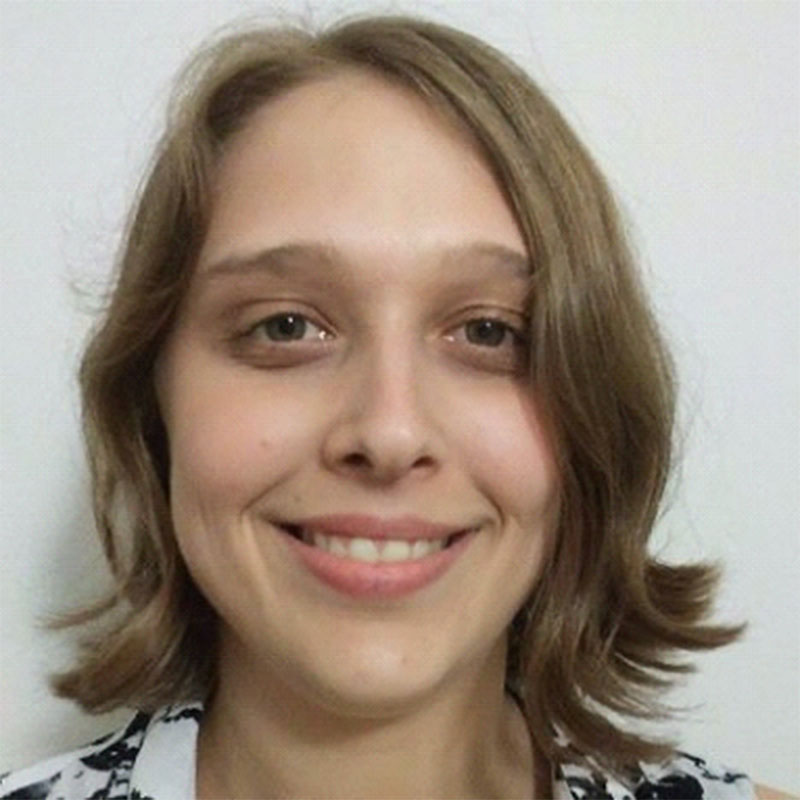 Paula Seligson
Bloomberg News
Paula Seligson is a financial journalist at Bloomberg News and covers corporate debt markets. She has reported about topics ranging from companies using bonds and loans to raise liquidity during the Covid-19 pandemic to the impact of higher debt levels on the economy.
She graduated from BER in December 2017 and from UNC-Chapel Hill in 2013 and lives in Brooklyn. She has previously worked at Debtwire, UNC, and The Smithfield Herald and got her start in journalism at The Daily Tar Heel.
---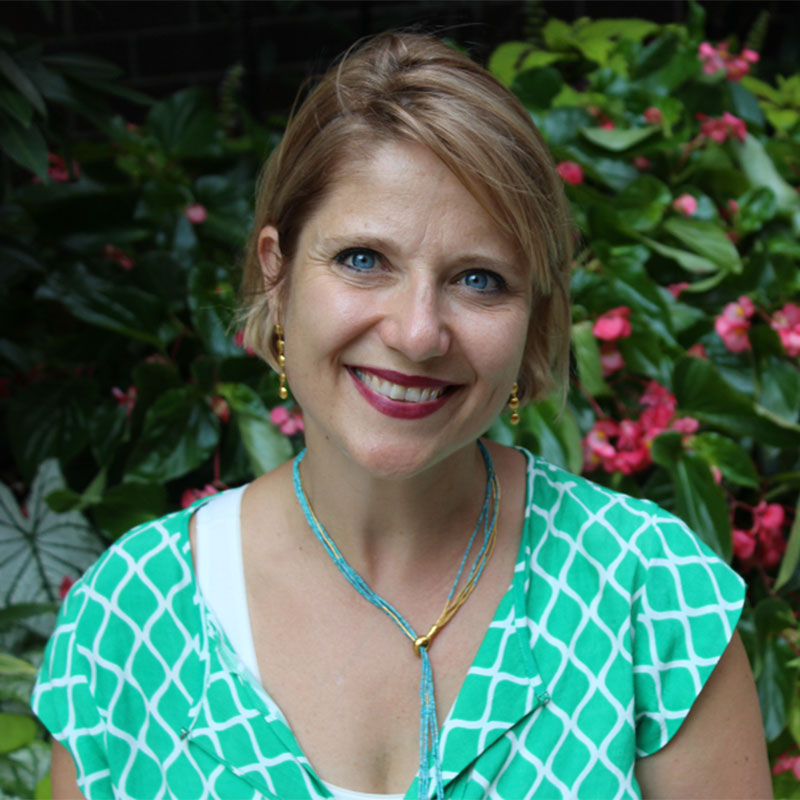 Tatiana Serafin
Marymount Manhattan College
Tatiana Serafin is an award-winning journalist and currently heads the journalism program at Marymount Manhattan College where she teaches courses in investigative reporting and digital publishing. She is a Senior Fellow at the Carnegie Council for Ethics in International Affairs, a member of its U.S. Global Engagement working group, and co-host of bi-monthly global affairs podcast, The Doorstep.
In 2017, Serafin helped launch NYU's First Amendment Watch, and continues to research and write about free speech and social media.
Previously, Serafin was a staff writer at Forbes and co-editor of the magazine's annual "Billionaire's List," initiating coverage of billionaires and businesses in Eastern Europe and Central Asia. She began her career in management consulting, advising multinational corporations on strategy and competitive positioning.
Serafin has an MFA in creative writing from the New School, an MA in Business and Economic Reporting from New York University, and an MA in Central European and Russian studies and a BS in Foreign Service from Georgetown University.
---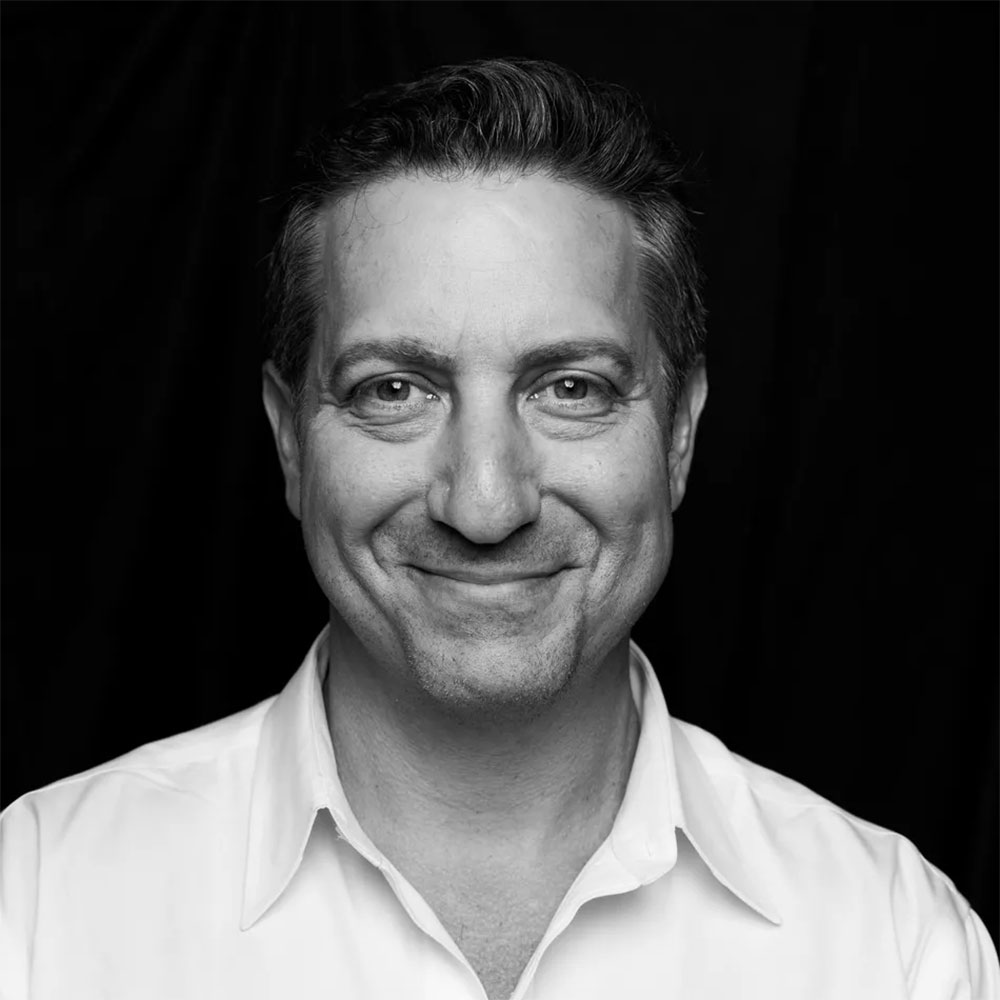 Caleb Silver
Editor in Chief, Investopedia
Caleb began his career producing wildlife documentaries in South America and the American southwest. His career in business news began at Bloomberg, where he worked as a senior television producer and was nominated for a 2003 Emmy Award.
Caleb then joined CNN, serving as a Senior Producer for The Situation Room with Wolf Blitzer, as well as the Executive Producer of CNNMoney.com. Caleb and his team at CNNMoney were nominated for an Emmy Award for New Approaches to Business & Financial Reporting. He then returned to CNN as the Director of US business news.
Caleb left CNN in 2014 to form Frog Pond Productions, a digital production and consulting company, and then joined Investopedia in January 2016 as the VP of Content. He also serves as the treasurer of the executive board of the Society for Advancing Business Editing and Writing.
Caleb is frequently featured as a markets, economic and consumer trends expert on NBC, MSNBC, ABC Radio, Marketplace Radio and Cheddar TV, in addition to markets commentary in his daily newsletters.
Caleb received his Bachelor of Arts in art and art history from Colgate University, and received his Master of Arts in journalism at New York University.
---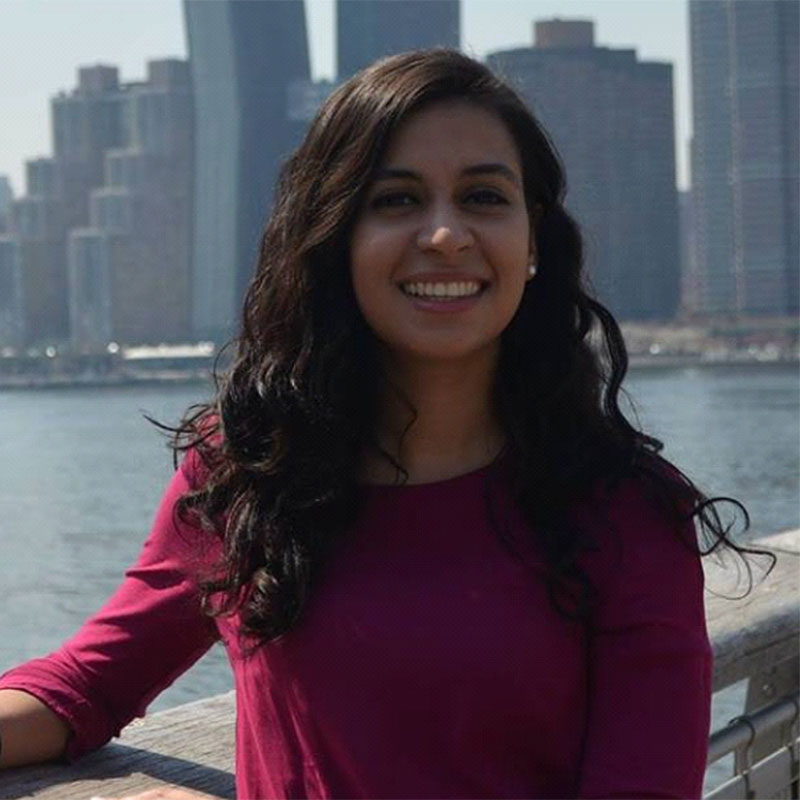 Daniela Sirtori-Cortina
Bloomberg News
Daniela Sirtori-Cortina joined Bloomberg News as a reporter after graduating from NYU's Business and Economic Reporting Program in December 2020. Before returning to school, she worked as a reporter for two years at the New York City bureau of British financial publication Citywire, a role in which she broke stories on local and international financial firms operating in Latin America. Daniela also tracked the fortunes of the world's richest people for nine months as an intern at Forbes.
In addition, her work has appeared in The Buffalo News, CNN Business and the Columbia Missourian. A citizen of Colombia, Daniela is fluent in Spanish and English, conversational in French and is working on her Portuguese. She's a 2016 graduate of the Missouri School of Journalism and cheers on the Tigers from afar.
---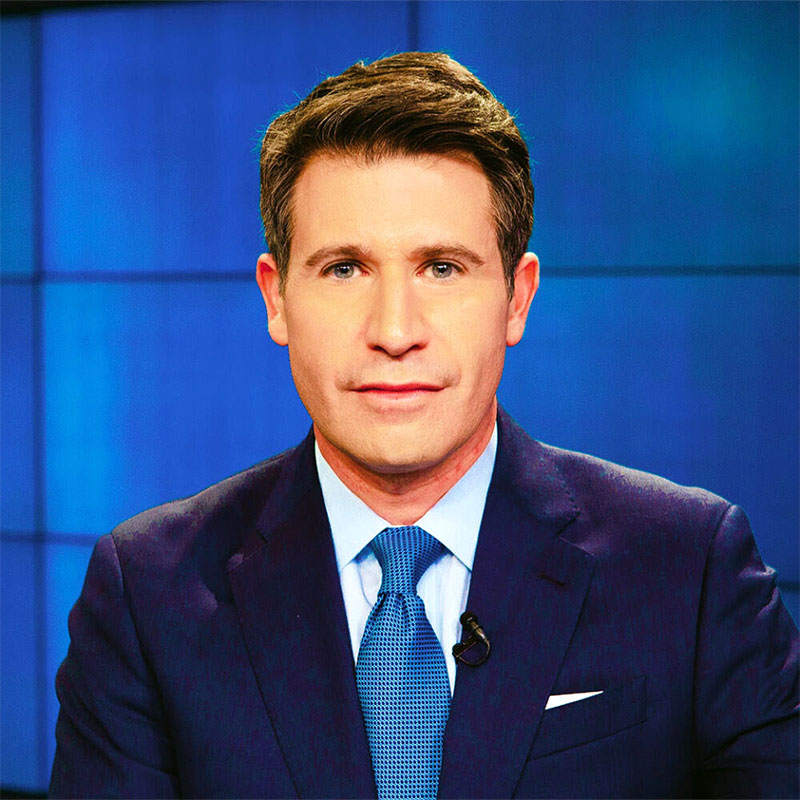 Marc Stewart
The Wall Street Journal
Marc Stewart is a business journalist based in New York providing enterprise and source based content on a number of platforms including NPR's Here & Now, CNN and Newsy. Most recently in London for The Wall Street Journal, he hosted the WSJ's flagship morning podcast, "What's News." The daily program looks at the news of the day through a business lens, with conversations from correspondents posted in the Journal's global network of bureaus and outside guests.
Prior to his post at The Wall Street Journal, Marc reported for ABC News in New York. He also appeared on Yahoo Finance's video streaming service, and contributed regularly to the aviation-focused publication "The Points Guy." Marc has covered everything from the legalization of marijuana and natural disasters to politics and breaking news as a television news anchor and reporter in cities across the United States, including Denver's KMGH and Nashville's WSMV. He has hosted political roundtables and conducted one-on-one interviews with Presidents Obama and Bush, as well as Senator Mitt Romney. Further, Marc earned several highly sought-after international reporting fellowships, taking him across Europe and Asia, including North Korea. He also reported from Japan, Singapore, India and the Panama Canal for his local station.
Marc recently completed a master's degree from New York University with a focus in business and economic journalism — part of a joint program between Stern School of Business and the journalism department — in addition to a bachelor's degree in international relations from Michigan State University's James Madison College. He also completed undergraduate study abroad in Brussels, as well as graduate work at City University in London focusing on the economic impact of Brexit.
---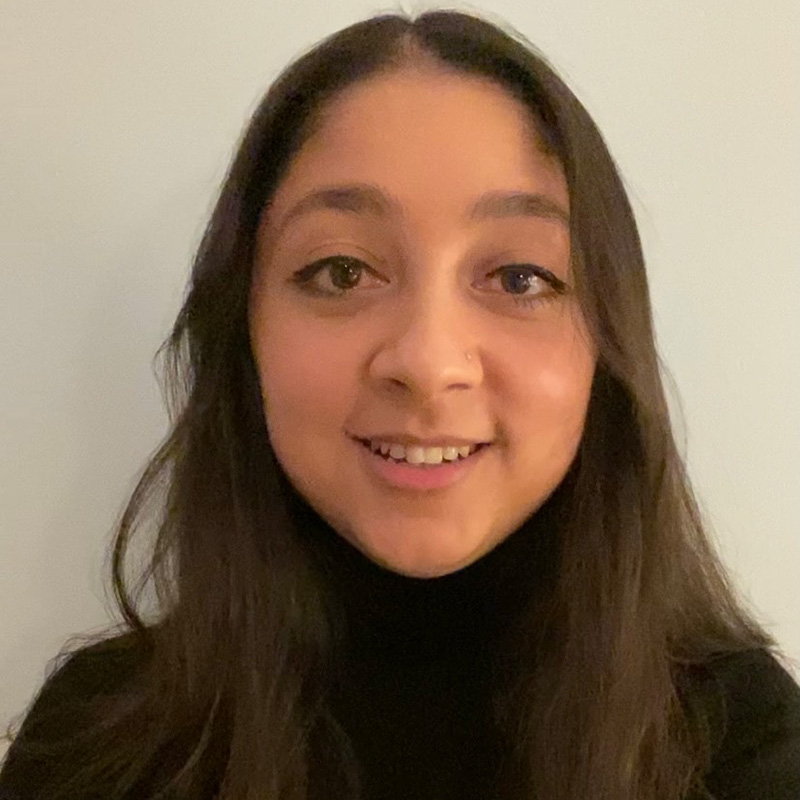 Meenal Vamburkar
Forbes
Meenal Vamburkar is an editor at Forbes Content Studio, where she works on branded content and research programs related to tech, finance and lifestyle topics. She also has diverse experience as a reporter. She previously covered real estate for The Real Deal and financial beats—including energy companies, municipal finance and equities markets—for Bloomberg.
---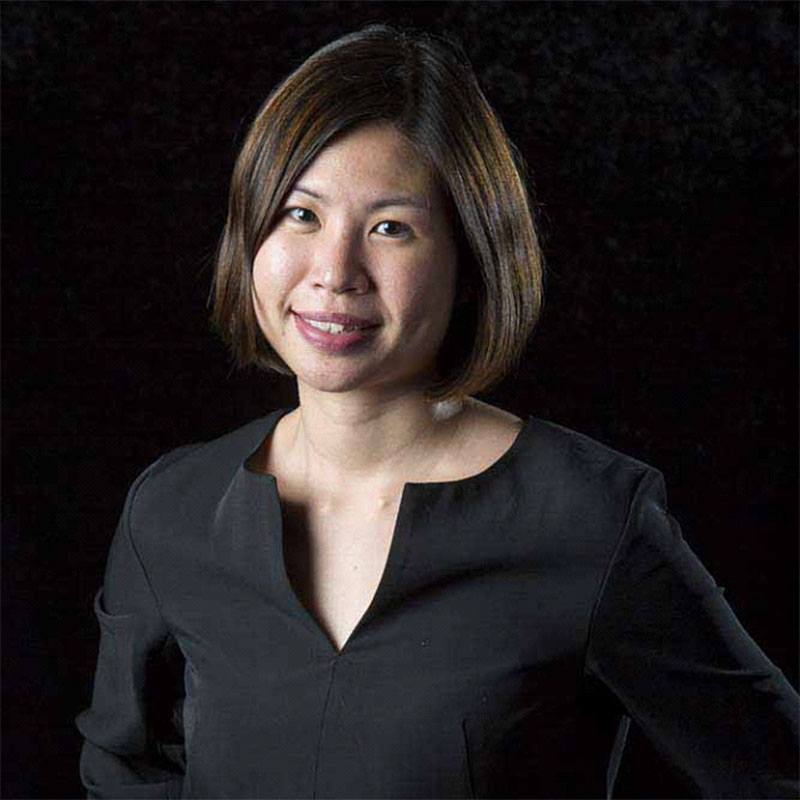 Sui-Lee Wee
The New York Times
Sui-Lee Wee is a China correspondent for The New York Times. She has covered China since 2010, focusing on health care, gender and demographics. She was part of a team that was a 2020 Pulitzer finalist in international reporting for a series of stories that exposed China's human rights abuses in the region of Xinjiang. She has broken stories on the Chinese government's use of DNA surveillance against the country's Uighur Muslim minority. She has reported on a three-part series exploring the dysfunctions in China's health care system, which was recognized as a 2019 finalist in the public service category by the Society of Publishers in Asia.
Previously, Ms. Wee was a correspondent at Reuters, where she worked for nearly nine years, based in Singapore, Hong Kong and Beijing. She was part of a team that won an Overseas Press Club award in 2016 for "The Long Arm of China," a series that looked at China extending its influence across its borders.
A native of Singapore, she received a bachelor's degree in communication studies from the Nanyang Technological University and a master's degree in business and economic reporting from New York University through a fellowship with The Wall Street Journal.
---
Lingling Wei
The Wall Street Journal
Lingling Wei is the chief China correspondent for The Wall Street Journal. Her 2020 book, "Superpower Showdown," with Bob Davis, tells the inside story of the U.S.-China trade and economic stand-off.
Hailing from a farm province in southeastern China, Lingling has a M.A. in journalism from N.Y.U.'s BER program. She came of age as a journalist in New York in the early 2000s and returned to China in early 2011 to report on changes in her homeland. From then until 2020, when China expelled Journal reporters including Lingling, she had covered all aspects of China's economy, its opaque policy-making process and key decision-makers.
Currently living in New York, Lingling continues to write about China's political economy, focusing on the intersection of business and politics. She's won many awards over the years for her China coverage. In 2021, She's among a team of Wall Street Journal reporters and editors whose work was a Pulitzer Prize finalist.
---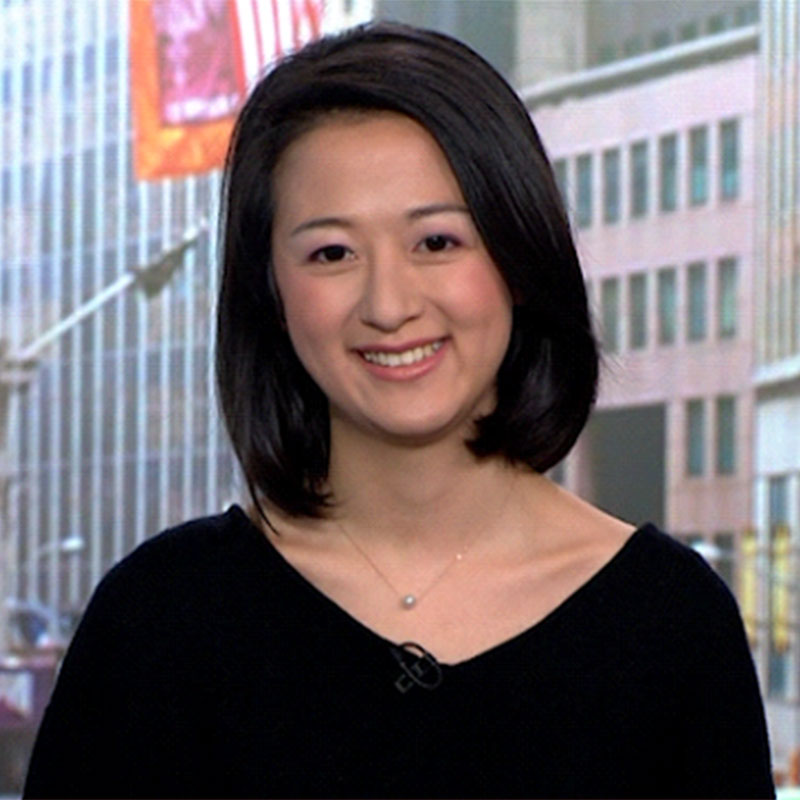 Yueqi Yang
Bloomberg News
Yueqi Yang joined Bloomberg News in New York City in 2018. She covers a blend of breaking news and enterprise stories on business and society. Her reporting on the local economy and underrepresented communities has led her to capture diverse voices, from Chinatown restaurants, dry cleaners to minorities on Wall Street.
Before journalism, she studied finance at the Wharton School of the University of Pennsylvania and had a short stint in stock research. She is originally from Shenzhen, China, and speaks Mandarin natively.
---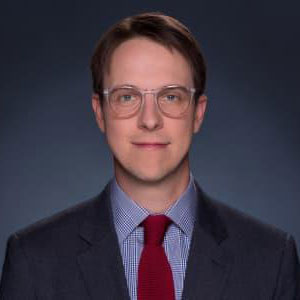 Jay Yarow
CNBC Digital
Jay Yarow is Senior Vice President and Executive Editor for CNBC Digital, responsible for setting the editorial direction for all CNBC Digital products and services.
Yarow joined CNBC from Business Insider, where he was Executive Editor responsible for overseeing and implementing the editorial strategy.
He began his career with Business Insider working as an intern when there were only four people at the company.
Yarow holds a Master's degree in Journalism from New York University and a Bachelor of Arts in Economics from the University of Delaware.
---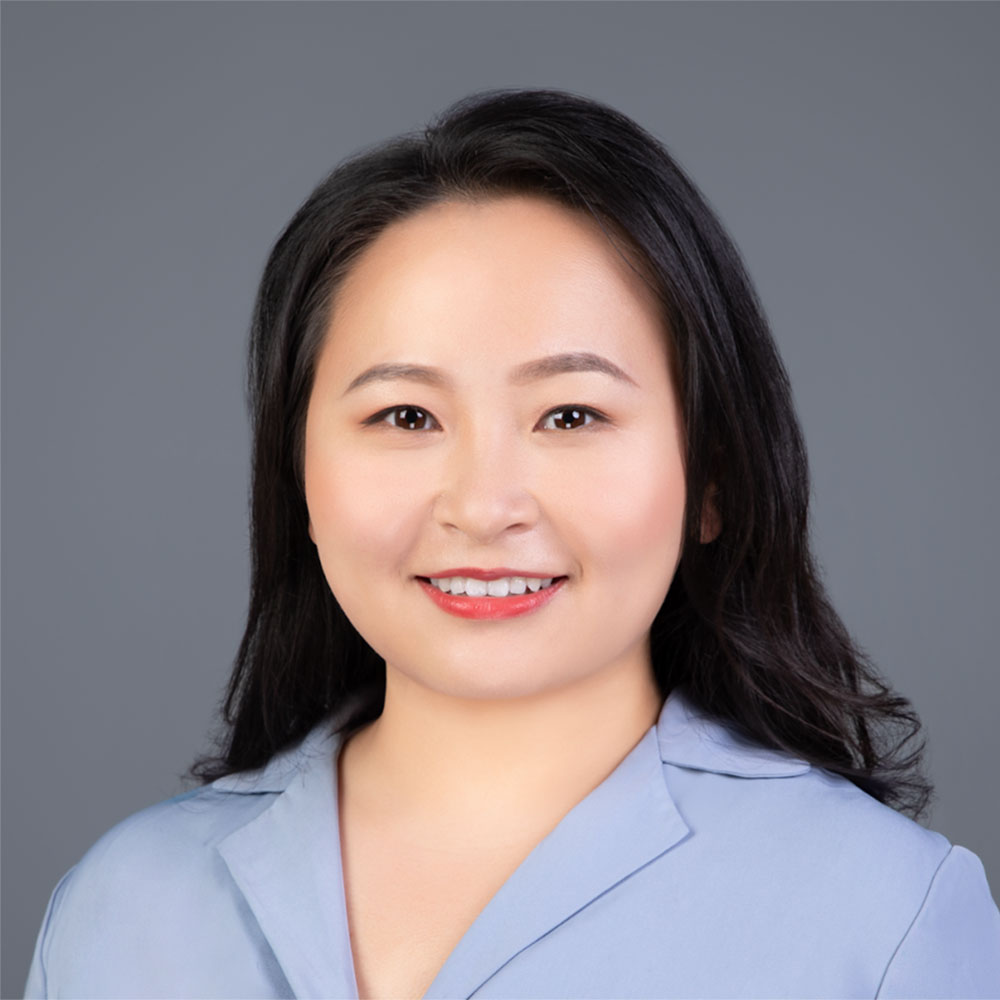 Yifan Yu
Nikkei Asia
Yifan Yu is Nikkei Asia's technology correspondent based in Silicon Valley. She covers cross-border tech companies with a special focus on Asia. Previously, Yifan worked as a leveraged finance reporter for Debtwire covering US credit market. She has also reported for Dow Jones in New York and the South China Morning Post in Hong Kong.