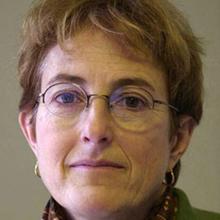 Kathy Willens
Adjunct Faculty
Kathy Willens began her career covering night and weekend sporting events as a freelance photographer for several suburban Detroit newspapers. Hoping it would lead to a staff position, she took a job as a lab technician at the Miami News. She landed a staff job at the News after earning a string of front page pictures and feature stories shot on her own time. A year and a half of front pages later in 1976, Willens joined the Associated Press as one of their first female photographers. In 1993 she moved to AP's New York headquarters where she remains.
From the collapse of the World Trade Center and the ongoing reconstruction of Lower Manhattan, whether working in Somalia, Latin America or on Wall Street, Willens' pictures are often memorable and frequently award-winners. Specializing in sports, Willens has covered summer and winter Olympics from Los Angeles and Nagano to Sydney, four World Series, the NBA Finals, the Final Four, and numerous Super Bowls. She frequently shoots breaking news and is adept at capturing intimate story-telling moments and peak action in sports. Reporting and photographing for the AP, Willens broke new ground when completed an eight-month long documentary series on prison mothers in New York and a participated in a series of Associated Press photos and stories on child labor. A New York University adjunct professor since 2001, she shares the skill and experience behind her pictures with photojournalism's next generation.
Willens photos appear regularly in most major newspapers including the New York Times, LA Times, USA Today, Boston Globe, Chicago Tribune, Philadelphia Inquirer and in national weekly news magazines: Time, Life, Newsweek, U.S. News & World Report. Her photos are published in several books including: "150 Years of Associated Press Photography," "Heroes of 9/11," "Baseball's Greatest Shots," and "Brooklyn: A State of Mind." An award-winning baseball photo is on permanent display at the Baseball Hall of Fame in Cooperstown, N.Y. In 2004, several of Willens' Haitian refugees photos were part of "Assignment: Miami," an exhibit by the Historical Museum of South Florida.
Willens is a three-time winner of the Newswomen's Club of New York "Front Page Award, " a two-time winner of the Baseball Hall of Fame Award, was honored with an Associated Press Managing Editors Award for Reportorial Excellence and is a nine-time winner in the New York Press Photographers Association's annual contest.