Event
Marshall Arts & Humanities Series: Immersion Journalism
Join Ted Conover and Margot Singer for a conversation on immersion journalism.
April 2, 2021
12:00 p.m. - 1:00 p.m. ET
Online Event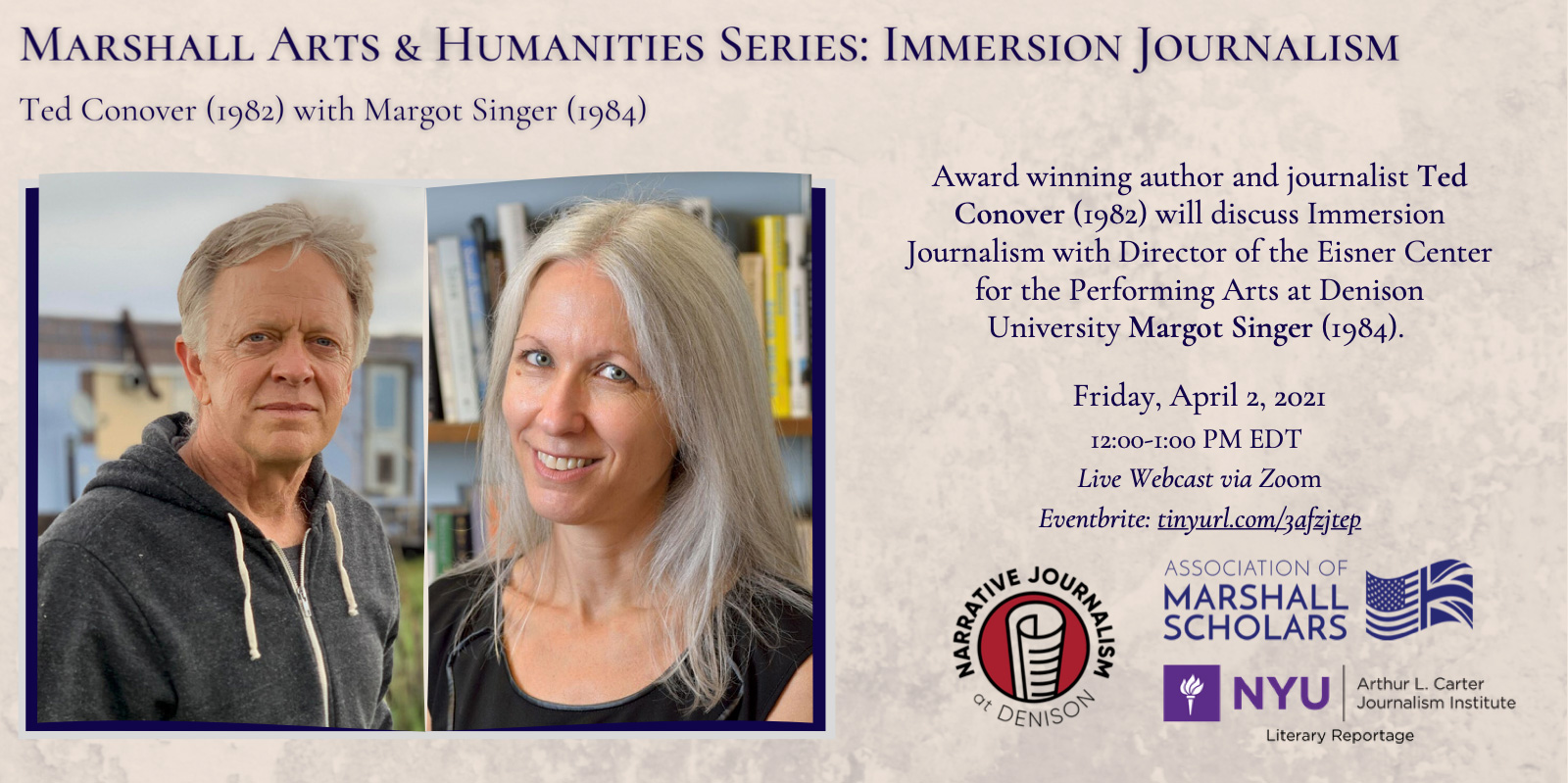 Award winning author and journalist Ted Conover (1982) will discuss Immersion Journalism with Director of the Eisner Center for the Performing Arts at Denison University Margot Singer (1984).