Event
SERP/SHERP is 40!
We invite you to join us on October 7 - 8, 2022 to celebrate forty years of science journalism at NYU.
October 7, 2022
6:00pm - 10:00pm
7th Floor Commons
20 Cooper Square
New York University
New York, NY, 10003

-- and --

October 8, 2022
3:00pm - 9:00pm
222 Jersey City Blvd.
Jersey City, NJ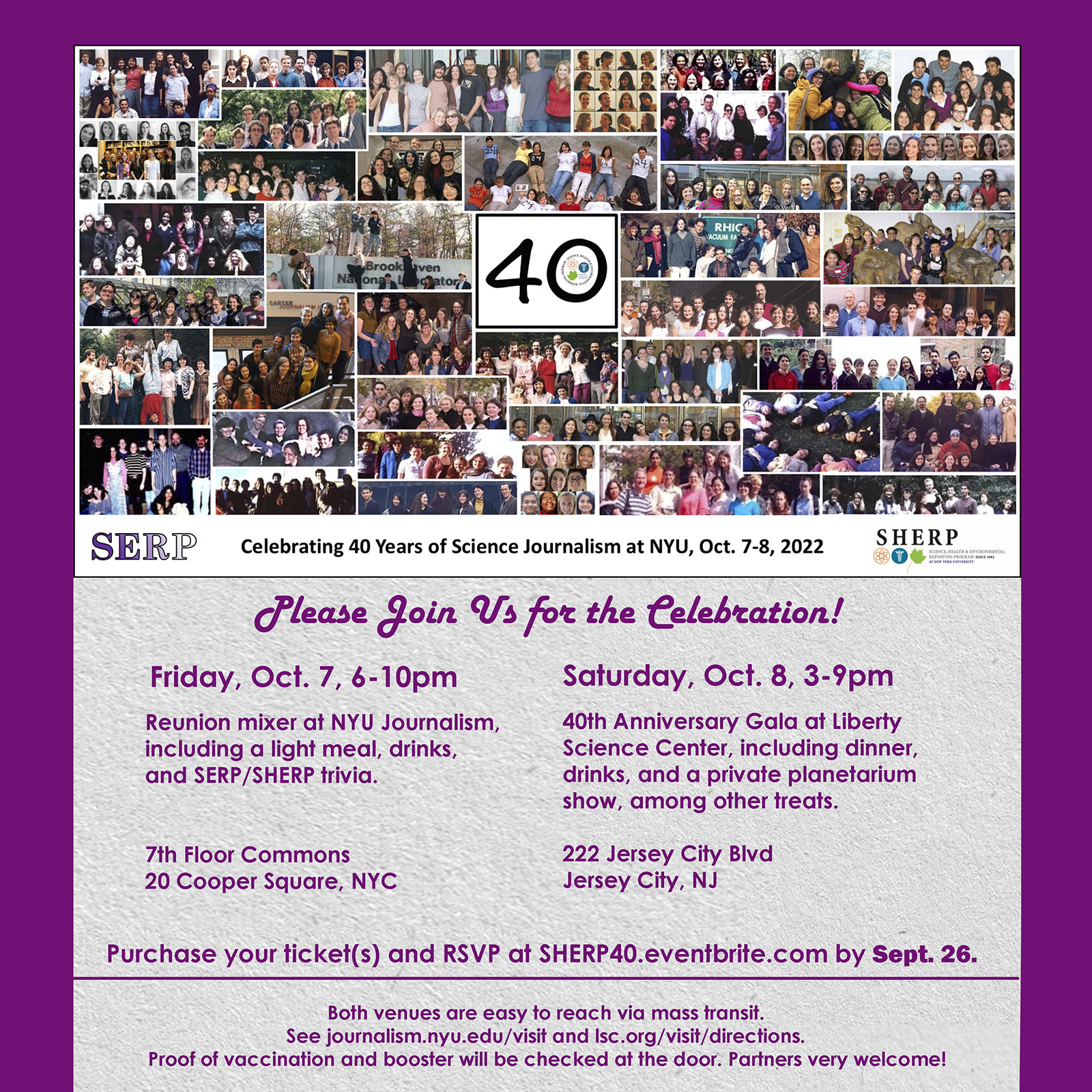 Friday, October 7, 6-10pm: Reunion mixer at NYU Journalism, including a light meal, drinks, and SERP/SHERP trivia!
Address: 7th Floor Commons, 20 Cooper Square, New York, NY, 10022
Saturday, October 8, 3-9pm: 40th Anniversary Gala at Liberty Science Center, including dinner, drinks, and a private planetarium show, among other treats.
Purchase your ticket(s) by no later than Sept. 26th. Partners are very welcome.
Both venues are easy to reach via mass transit. See journalism.nyu.edu/visit and lsc.org/visit/directions.
Consistent with NYU rules, we'll be checking for proof of covid vaccination and booster at the door, so be sure to bring your proofs with you, along with a government-issued photo ID.