Event
Quiet as It's Kept: Deconstructing Journalism and Elevating Black Storytelling
We will be joined by Donovan X. Ramsey — journalist, author, and voice on issues of race, politics, and patterns of power in America. Ramsey will share his upcoming book When Crack Was King: A People's History of a Misunderstood Era.
December 7, 2023
5:30pm-7pm
NYU Arthur L. Carter Journalism Institute
7th Floor Commons
20 Cooper Square
New York, NY 10003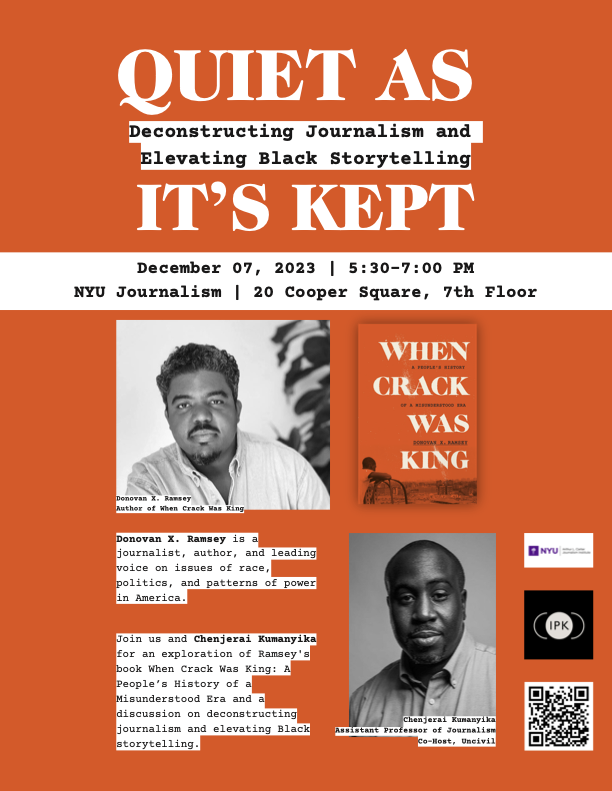 This free, public event features Donovan X. Ramsey, author of When Crack Was King, Chenjerai Kumanyika and L'Heureux Lewis-Mcoy in conversation to discuss lessons learned from the crack epidemic and what we owe survivors of the crack era.