November 30, 2014
VICE China Producer and NewsDoc alum Joshua Frank talks getting into the field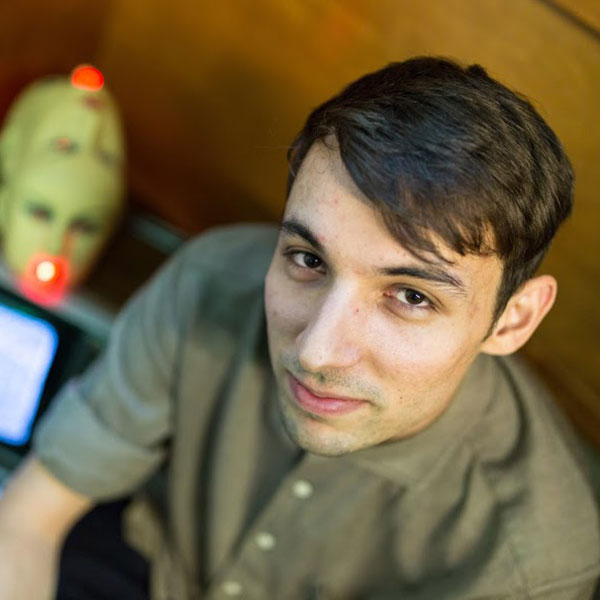 What inspired you to work at VICE China?
As a producer at VICE China in Beijing, I create, shoot, and edit short documentaries and branded videos for Chinese and occasionally English audiences. Everyone does a bit of everything and I try to jump on the projects that interest me the most. Much of the journalism and documentary work I've done that has meant the most to me—including my thesis documentary—has been based in China. I felt like there was something I could contribute from after spending a lot of time growing up there.
How did NYU's News and Documentary Graduate Program prepare you and enable you to be where you are now?
I learned to shoot and edit at NYU, which is something I otherwise simply never would have had access to. Being able to devote a semester to editing a long-form documentary really helped unify a lot of things that I had been exposed to but that might not have fully clicked with me yet.
My thesis project, Howling into Harmony,is centered on the noise musicians in Beijing and their parents. The film follows three young musicians and their parents, exploring their family relationships and the delicate balance between rebelliousness, nationalism, and nostalgia. This was the first video project I had ever shot in China and it laid the groundwork for many short documentaries that I've filmed in China since.
Watch Howling into Harmony Trailer
What advice do you have to give to current and future students in the News and Documentary Graduate Program at NYU?
If you're looking for internship or work opportunities, it never hurts to invent a position that only you are suited for. Many of my most positive work experiences have been with small production companies or small offices of bigger organizations (like the New York Times or VICE) where it's easier to contribute in a more meaningful way and have those efforts recognized.
While in Beijing shooting Howling into Harmony, I also shot and edited videos as an intern at the New York Times office. It was a good combination of working closely with some of the staff writers and also being own my own. The fact that I was between New York and Beijing certainly helped me gain the trust of the Times editors in the US as well as the correspondents in China, and made it feel like a good fit.
There must be challenges to your job, what are they and how do you overcome them?
A large part of my job involves producing videos intended for Chinese viewers, which can be tough given that I'm not Chinese and don't innately know what will really compel that audience. A lot topics are also off-limits—in terms of what people are willing to talk about on camera, and what can 'air' on Chinese web sites.
I get to be involved in a wide range of projects, from two-person-crew documentary shoots not unlike what I began learning at NYU, to producing very commercial high production-value projects where I don't even touch a camera.