July 16, 2015
NYU Journalism pays tribute to Pioneering TV Journalist & beloved Adjunct Professor, Marlene Sanders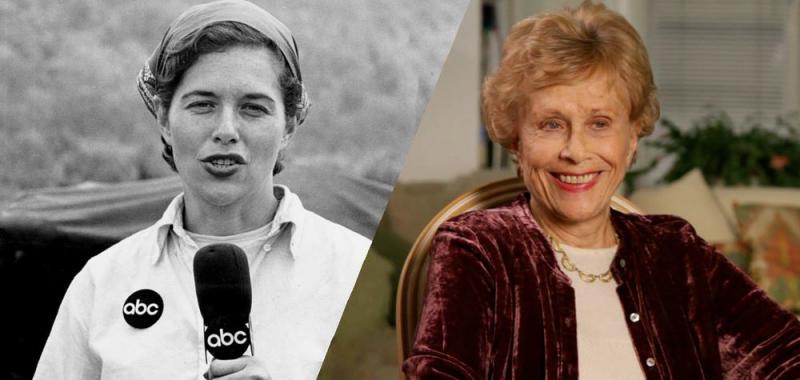 We lost one of our best journalists, women's advocate and adjunct professor with the death of Marlene Sanders on July 14.  In 2012, NYU Journalism honored her as one of The 100 Outstanding Journalists in the United States in the Last 100 Years.  But we remember her as an outstanding teacher and friend to both students and faculty, who taught with us at NYU for over 25 years.
NYU Journalism paid tribute to her on September 3, 2015.
Below are two videos from A Celebration of the Life and Career of Marlene Sanders:
Marlene Sanders Memorial Video
Marlene Sanders Memorial Celebration
Marlene Sanders Journalism Award
The family of Marlene Sanders and the Arthur L. Carter Journalism Institute have established this award in memory of Marlene Sanders. This award recognizes outstanding undergraduate or graduate journalism students at the Arthur L. Carter Journalism Institute who display some of the energy, enthusiasm, skill and devotion to the craft of journalism as our late colleague Marlene Sanders. Awardees will be selected by a committee of faculty, with consultation by Marlene Sanders' son Jeffrey Toobin, from among students entering the final year before graduation.
Donations may be made In Memory of Marlene Sanders to support this award:
Please make checks payable to "New York University" noting "In Memory of Marlene Sanders" on the memo line:
Marlene Sanders Journalism Award
c/o Cynthia Young, UDAR, New York University
25 West 4th Street, Third Floor
New York, NY 10012
To make a gift online, please visit: Marlene Sanders Journalism Award
For questions regarding donations, please contact Andrea Caldarise at 212-998-8044 or by email: a.caldarise@nyu.edu.
Please read these wonderful tributes to Marlene Sanders:
New York Times: "Marlene Sanders, Pathbreaking TV Journalist, Dies at 84
New York Times – Recalling Marlene Sanders, a Force in TV Journalism
Los Angeles Times – Pioneering TV journalist Marlene Sanders dies at 84
Huffington Post – Marlene Sanders: One of a Kind, the Last of Her Kind
Biography
In Her Own Words