July 23, 2015
GlobalBeat, NYU International Reporting Program Earns Emmy Nomination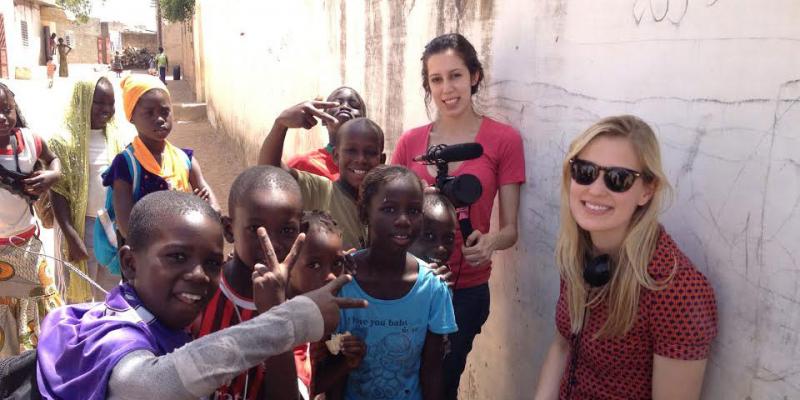 Kavitha Surana and Elizabeth Flock in Thies, Senegal
GlobalBeat, NYU's international reporting fieldwork class, received an Emmy Award nomination in the category of Outstanding Feature Story in a Regularly Scheduled Newscast for its report on the problem of forced child begging in Senegal's Koranic schools. The story, which aired in May, 2014 on PBS Newshour, was jointly produced by NYU faculty and 6 graduate students. The group travelled to the West African nation for a week of reporting during spring break.
GlobalBeat is a unique program, introducing the "teaching hospital" model to journalism education by teaming students with seasoned professionals to report side-by-side in the field for reports disseminated on major news outlets. The program was created and is run by Professor Jason Maloney, who has reported from over 30 countries for PBS. This is Maloney's seventh Emmy nomination.
In 2014, GlobalBeat was supported by funding from New York University and the Henry Luce Foundation.
Student participants
Melissa Bailey, Global and Joint Program Studies '14
Makini Brice, Global and Joint Program Studies '15
Elizabeth Flock, Literary Reportage '15
Contessa Gayles, News and Documentary '14
Kavitha Surana, Global and Joint Program Studies '15
Alison Withers, News and Documentary '14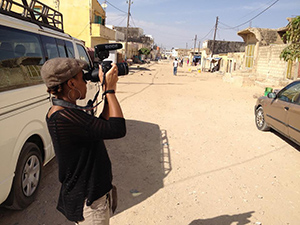 Mel Bailey at work in St. Louis, Senegal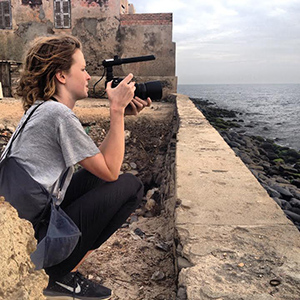 Alison Withers filming in Dakar, Senegal