February 9, 2016
Inside Lens nominated for NY Emmy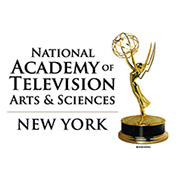 National Academy of Television Arts and Sciences announced the nominees for the 2016 NY Emmys today. INSIDE LENS was nominated for the Public/Current/Community Affairs Award.
Inside Lens is an eight part series produced by News & Documentary at NYU Journalism and airs on NYC Life.  It features eight young filmmakers from around the world, and their fresh look at captivating stories. Working as a one-person crew, these filmmakers immersed themselves with their subjects to provide insight into our city and our world.
Inside Lens Series 1 aired March and April 2015 and included stories about what happens to dogs of war, the passive house movement, the positive role of parasites, foster homes for disabled veterans, the use of growth hormones in children, women organic farmers, using Coca Cola distribution networks to deliver medicine in rural Africa, the people of Normandy honoring the children of fallen pilots from World War II.
Producer List:  Kristin Kiraly, Charles Hoxie, Sharon Shattuck, Alexandra Nikolchev, Crystal Fisher, Megan Thompson, Claire Ward, France Costrel.
Executive Producer: Marcia Rock