September 11, 2019
"The Money Stone", Alum Stuart Harmon's first feature-length documentary film, wins best documentary during its first Africa Premiere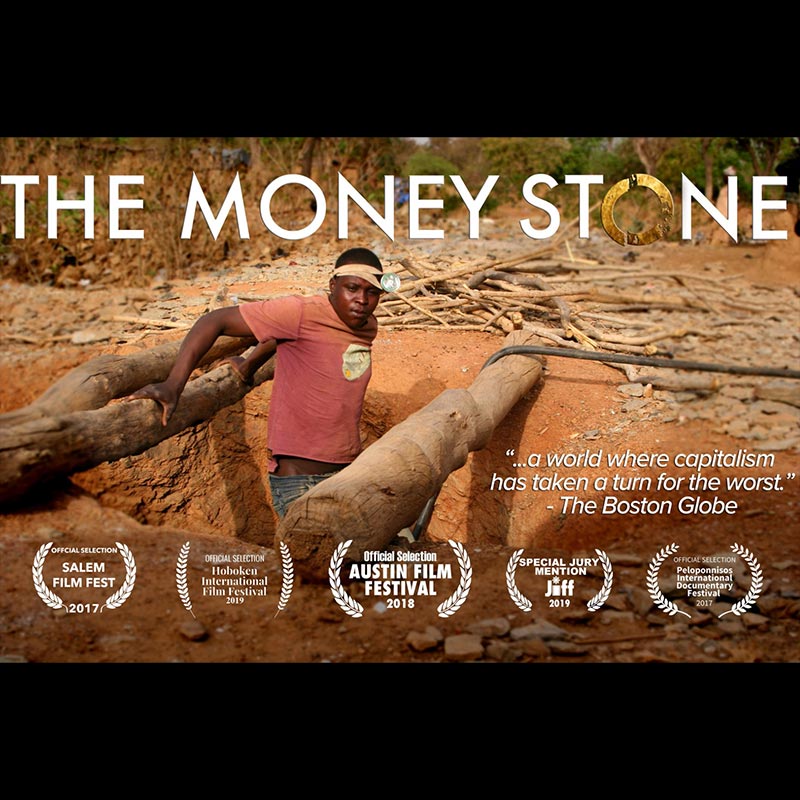 Alum documentary film director Stuart Harmon has taken on the controversial subject of Ghana's child gold miners for his first feature-length film. "The Money Stone" tells the stories of Justice and Maxwell, two teen boys fighting for their dreams among the deadly gold mines of Ghana. The film made its Africa premiere at the Black Star International Film Festival in August 2019.
Through the compelling stories of Justice and Maxwell, "The Money Stone" offers an untold perspective on Galamsey by illuminating the complicated family dynamics, cycle of poverty, and trillion-dollar global gold trade behind the scourge of child labor. The interwoven tales take the viewer on an incredible journey through the teens' lives, offering rich and personal coming of age stories unlike anything seen before. Harmon began this film while working on his master's thesis at NYU's school of journalism, and has returned to Ghana several times along with his producing partner, Paula Ely.
"The Money Stone" is Stuart Harmon's first feature-length documentary film.
Around the world, nearly one million children work in mining. Because of their small size, they are sometimes employed at small-scale sites to work in the most dangerous part of the mining – underground. Most lack basic safety equipment, and the mine shafts are poorly reinforced and ventilated, causing deadly cave-ins. In addition, toxic mercury is used in the processing of gold ore, potentially poisoning the children and the land around them. Despite the dangers, many impoverished families in Ghana depend on the income brought in from their children. As a result, many children drop out of school at an early age, giving them few employment options outside of mining when they grow up. The MONEY STONE uncovers this deadly industry.