September 20, 2019
NYU NewsDoc Alum Ahmed Mansour's Canada Premiere will be at Toronto Palestine Film Festival on September 21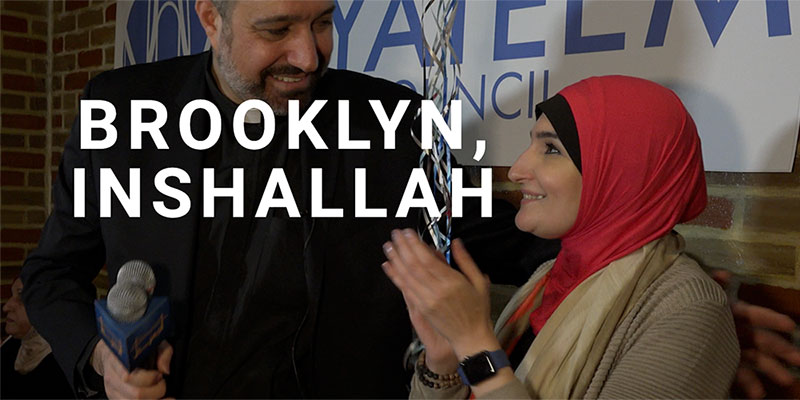 "Brooklyn Inshallah" is having its Canada Premiere at Toronto Palestine Film Festival on Saturday, September 21 at 2:45pm. The screening location is at #TIFF Bell Lightbox.
About Brooklyn, Inshallah
These are interesting political times in the US. While the President pushes an agenda targeting racialized communities, these same communities are running and electing Democratic Socialist candidates to represent their voices in government. This engaging cinema verite style documentary follows one such candidate – Khader El-Yateem, a Palestinian-American pastor from Brooklyn. In 2017, El-Yateem, brimming with hope, launches a grassroots election campaign to become the first Arab-American to ever win a seat on New York City Council. Together with community organizer Linda Sarsour, activist Aber Kwas and campaign manager Kayla, El-Yateem sets out to inspire a community disengaged from the political system and give them hope that together they can make a change. Brooklyn, Inshallah hits the streets to capture the experiences of the Arab diaspora communities of North American and the successes and challenges of mobilizing disenfranchised communities.