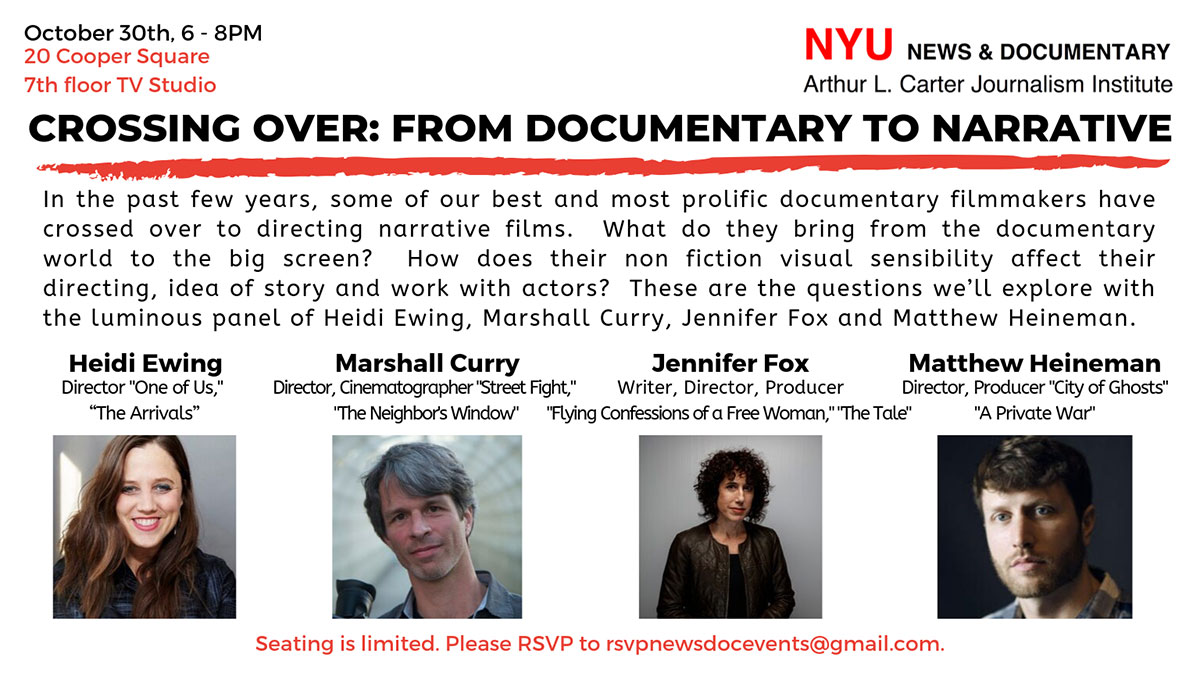 Wednesday, October 30, 6:00pm – 8:00pm
20 Cooper Square, 7th Floor TV Studio
In the past few years, some of our best and most prolific documentary filmmakers have crossed over to directing narrative films. What do they bring from the documentary world to the big screen? How does their non fiction visual sensibility affect their directing, idea of story and work with actors? These are the questions we'll explore with the luminous panel of Heidi Ewing, Marshall Curry, Jennifer Fox and Matthew Heineman.
Heidi Ewing
Director
"One of Us," "The Arrivals"
Marshall Curry
Director, Cinematographer
"Street Fight," "The Neighbor's Window"
Jennifer Fox
Writer, Director, Producer
"Flying COnfessions of a Free Woman," "The Tale"
Matthew Heineman
Director, Producer
"City of Ghosts," "A Private War"