November 13, 2019
"The Grand Unified Theory Of Howard Bloom" by NewsDoc Alum Charlie Hoxie has World Premiere at DOCNYC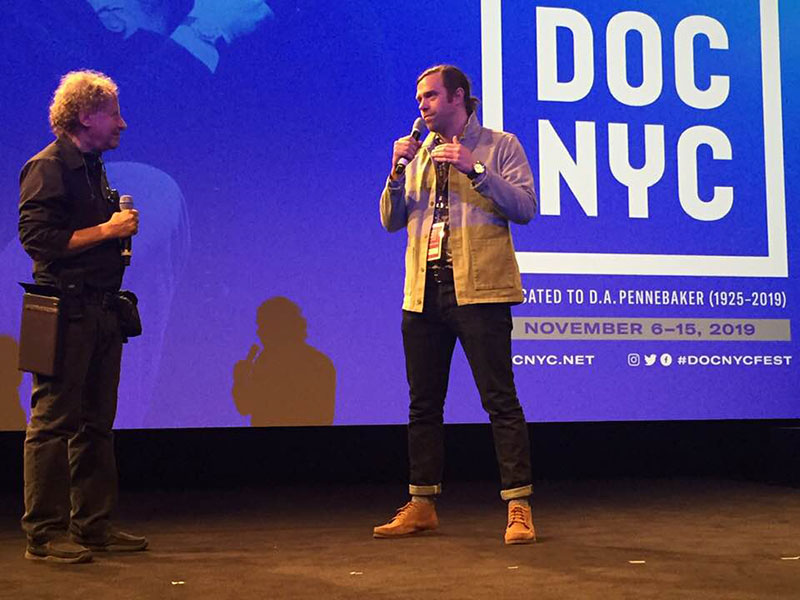 Charlie Hoxie is a filmmaker and editor based in Brooklyn. Originally from Evanston, IL, he studied geology at Amherst College before moving to New York in 2006 to pursue filmmaking. In 2011, his short documentary Passive Passion, about the Passive House method of energy-efficient building, premiered at the New York Architecture & Design Film Festival, and screened at the Princeton and Melbourne Environmental Film Festivals. As a staff producer for BRIC TV, a non-profit media company in Brooklyn, he has won three New York Emmy awards for his work.
In 2017, two short films edited by Hoxie, Hairat and He Who Dances On Wood, premiered at Sundance Film Festival and Hot Docs Film Festival, respectively. In 2018, Hoxie directed and edited the short documentary Coach Nison, which premiered at the 2018 Big Sky Documentary Festival. He developed content for BRIC TV, including a feature documentary about the author, space travel advocate, PR guru, and chronic fatigue syndrome survivor Howard Bloom.
Howard Bloom spent much of the 1970s and '80s as the publicist for iconic musicians including Michael Jackson, Prince, Joan Jett, Run DMC and Aerosmith. When a rare disease left him housebound for 15 years, Bloom reinvented himself as an author, publishing several books on evolutionary psychology and humanity's role in the universe. Now, in his 70s, the eccentric philosopher readies an unfathomably long masterwork that will unify all of his unorthodox theories, and makes plans for his legacy.