February 12, 2020
Crossing Over: From Documentary to Narrative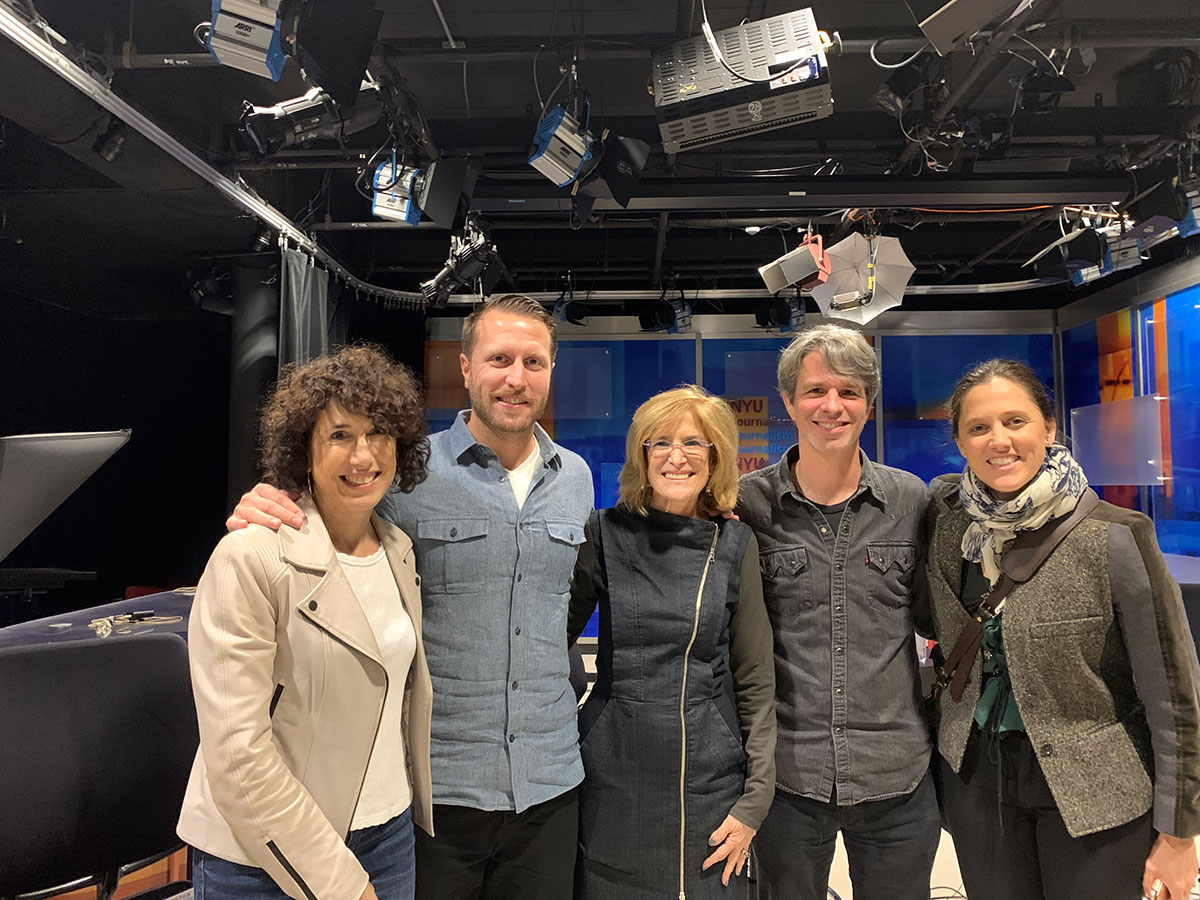 Our News and Documentary class joined Oscar-winning director and cinematographer  for a panel on how to connect true stories and fiction.
In the past few years, some of our best and most prolific documentary filmmakers have crossed over to directing narrative films. What do they bring from the documentary world to the big screen? How does their non fiction visual sensibility affect their directing, idea of story and work with actors? These were the main questions we explored with this luminous panel.
Marshall Curry
In 2020, Marshall Curry won an Oscar for Best Live Action Short Film with "The Neighbors' Window," that tells the story of a middle aged woman with small children whose life is shaken up when two free-spirited twenty-somethings move in across the street. Working as director, documentary filmmaker, cinematographer and editor, Curry had already been nominated three times to the Academy Awards. His work has won top awards at Sundance and Tribeca, and has twice been nominated for Emmys. His films include "Street Fight," "If a Tree
Falls: a Story of the Earth Liberation Front," "Racing Dreams," "Point and Shoot" and "A Night at The Garden."
Heidi Ewing
Co-owner of New York's Loki Films, Heidi Ewing is the co-director of "Jesus Camp" (Oscar nominee), "The Boys of Baraka" (Emmy nominee) "12th & Delaware" (Peabody winner) and "DETROPIA" (Sundance and Emmy winner). Ewing co-directed "Norman Lear: Just Another Version of You" and "One of Us." Heidi is a member of the Directors Guild and the Academy of Motion Picture Arts and Sciences.
Her latest work "I Carry You with Me" is based on a true story about two gay immigrants searching for a path to legalization.
Jennifer Fox
Jennifer Fox is an internationally renowned writer, director, and producer. Her films and series include: "Beirut: The Last Home Movie," the ten-hour "An American Love Story," the six-hour "Flying Confessions of a Free Woman" and the Emmy nominated feature "My Reincarnation." Her fiction feature debut, "The Tale," premiered at the 2018 Sundance Film Festival and launched on HBO Films in the U.S. and around the world to audience and critical acclaim. "The Tale" won numerous awards at festivals around the world and was accompanied by an extensive global outreach and impact campaign country by country, including being shown at the United Nations in Geneva. "The Tale" tells the story about Fox's own childhood sexual abuse and how it affected her later relationships.
Matthew Heineman
Matthew Heineman is an Academy Award-nominated and Emmy Award-winning filmmaker. He directed and executive produced "The Trade," a docs-series that won the International Documentary Association's Award for Best Episodic Series of 2018. He previously won two DGA Awards for his films "City of Ghosts" and "Cartel Land," both of which premiered at Sundance and won the IDA's Courage Under Fire Award. "Cartel Land" was also nominated for an Academy Award and won three Primetime Emmys. Heineman also received a nomination for Outstanding Directorial Achievement of a First Time Feature Film from the DGA for his narrative debut "A Private War" — making Heineman and Martin Scorsese the only filmmakers ever nominated for both narrative and documentary DGA Awards.
Watch the Video