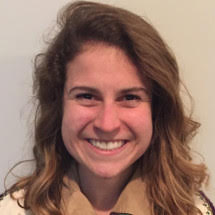 Adrienne Magun
AJO Class of 2021
Before enrolling in NYU's American Journalism Online program, I produced/wrote for various programs for ABC – from docu-series on the year 1969, a crime show talk series with Nancy Grace and Dan Abrams, to a number of other news magazine programs.
Because I studied economics in undergrad (also at NYU!) I always wanted to attend graduate school for journalism to enhance my understanding and AJO was the perfect fit. Not only did the program fit my schedule to continue working full time but it also elevated my writing and research skills. It made me fall in love with my career even more! The small class size really helped with brainstorming and the professors were always available to help.
After graduating, I became a head producer for an ABC doc-series on Emmett Till and am now a staff producer for CNN's documentary unit working on important and impactful stories.