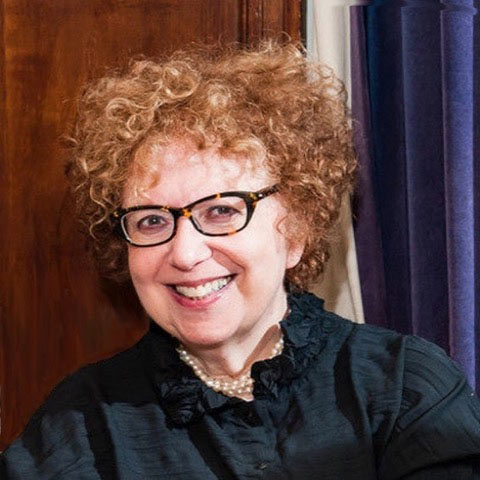 Aviva Slesin
Adjunct Faculty
Aviva Slesin is an Academy Award-winning documentary producer and director. Her feature-length documentaries include: The Ten-Year Lunch: The Wit and Legend of the Algonquin Round Table, about a legendary group of wits in New York in the 20's which won the Oscar for best documentary, Voices in Celebration, which commemorated the 50th anniversary of the National Gallery of Art, Directed by William Wyler, a biography of the Hollywood director, Hot on the Trail: Sex Love and Romance in the Old West, and Secret Lives: Hidden Children and Their Rescuers During World War II, which the New York Times named as one of the ten best documentaries of 2003.
Ms. Slesin also made short films for Saturday Night Live and Children's Television Workshop. Her films have been screened at film festivals worldwide, including a showcase of her work at Sundance: The Long and Short of It.
From 2007-2018, Ms. Slesin was a full-time faculty member at New York University's Tisch School of the Arts in the Open Arts program. The courses she developed and taught include: Civil Rights Through the Documentary Lens, Human Rights Through the Documentary Lens, Contemporary Art Through the Documentary Lens, New York Through the Documentary Lens, The Art and Technique of the Documentary, Essentials of Documentary Preproduction and Master Class in Documentary. Currently she is an adjunct, teaching a graduate course at NYU's Gallatin School of Individualized Study as well as her Master Class in Documentary at the Tisch School of the Arts.
In 2015, Ms. Slesin received NYU's Dr. Martin Luther King, Jr. Award which is presented to a member of the faculty who exemplifies the spirit of Dr. King through "teaching excellence, leadership, social justice activism and community building."
In addition to her formal teaching responsibilities, from 2016-18, Ms. Slesin programed and led monthly discussions for a documentary series at the Cosmopolitan Club of NY.
Ms. Slesin is a member of both the Directors Guild of America and The Academy of Motion Picture Arts and Sciences. She has also been a fellow at the MacDowell Colony.