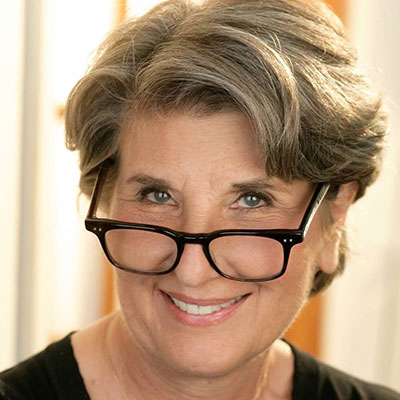 Brooke Kroeger directs NYU Journalism's graduate Global and Joint Program Studies and has been a faculty member since 1998. She was department chair from 2005-2011 and the Arthur L. Carter Journalism Institute's inaugural director.
Her latest book, The Suffragents, chronicles the prominent, influential men whose support helped women get the vote. She is also the author of Undercover Reporting: The Truth About Deception (2012) and its companion database; Passing: When People Can't Be Who They Are (Fall 2003), Fannie: The Talent for Success of Writer Fannie Hurst (1999), and Nellie Bly: Daredevil, Reporter, Feminist (1994).
She has been a Senior Fellow of the Schuster Institute for Investigative Journalism at Brandeis University since 2014. As a journalist, she worked for Newsday, serving as UN Correspondent and as a deputy metropolitan editor for New York Newsday. This followed an eight-year stint overseas in the Scripps Howard days of United Press International with postings in Chicago, Brussels, London and Tel Aviv. She was Tel Aviv bureau chief for three years before returning to London to serve as the agency's chief editor for Europe, the Middle East and Africa. She started with the wire service in its Chicago bureau, and over the course of four years, wrote about everything from local and state politics to sports. Her freelanced work has appeared in various magazines as well as in the New York Times, Newsday, and the Los Angeles Times Book Review. She was the principal consultant for the PBS documentary on Nellie Bly for "The American Experience: Around the World in 72 Days." Reviews of her books and a selection of her work can be viewed on her website.
---
Published Works