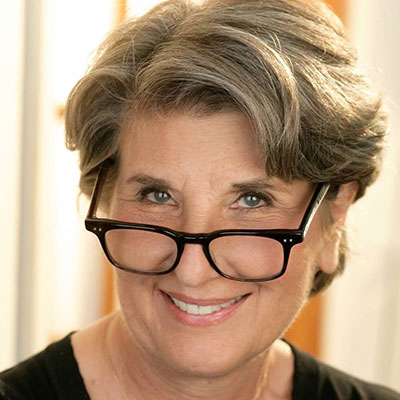 Brooke Kroeger
Professor Emerita
Brooke Kroeger is a journalist and the author of six books, the most recent of which is Undaunted: How Women Changed American Journalism, published by A.A. Knopf.
Her 2017 book, The Suffragents: How Women Used Men to Get the Vote won the Gold Medal in US History in the 2018 Independent Publisher Book Awards and was a finalist for the 2018 Sally and Morris Lasky Prize of the Center for Political History. She led the team of scholars who created the database SuffrageandtheMedia.org and American Journalism's April 2019 special issue, "Women's Suffrage and the Media." She co-edited a volume of essays with Linda Steiner and Carolyn Kitch, for which Dr. Steiner took the lead, the 2020 Front Pages, Front Lines.
Undercover Reporting: The Truth About Deception (2012) also has a companion online database created in collaboration with NYU Libraries, undercoverreporting.org. Her earlier books are the 1994 Nellie Bly: Daredevil, Reporter, Feminist (an NPR 1994 Best Books of the Year); the 1999 Fannie: The Talent for Success of Writer Fannie Hurst (St. Louis Post-Dispatch Best Books of the Year); and Passing: When People Can't Be Who They Are (2003.)
Early in her career, she was UN Correspondent for Newsday and deputy metropolitan editor for New York Newsday. Over eleven years with United Press International in its Scripps Howard days, she reported from Chicago, Brussels, London and Tel Aviv, where I was bureau chief for three years before returning to London as the agency's chief editor for Europe, the Middle East, and Africa. At NYU, she served two terms, from 2005 to 2011, as chair and founding director of NYU's Arthur L. Carter Journalism Institute and founded and directed the MA unit Global and Joint Program Studies, from 2007 to 2020.
She was a Senior Fellow of the Schuster Institute for Investigative Journalism at Brandeis University from 2013 until its closing in 2019 and is on the editorial board of the scholarly journal, American Journalism: A Journal of Media History.
Other digital projects include a major independent report on WNYC's digital transformation from 2010-13, Blowing Minds: The Rise of Underground Comix and the Alternative Press (1965-72) about the life and times of the East Village Other; Primary Sources, an archive of significant journalism-related conversations with major figures, produced on video; and, in collaboration with other NYU Journalism colleagues and the New York Times, the Local East Village (2009-2013), and from June 2013, Bedford + Bowery with New York Magazine.
Her freelanced work is archived on the Articles link of brookekroeger.com. Reviews, notices, features about her books are on the Notices link under each book title, and here, she has compiled my reports from the road.