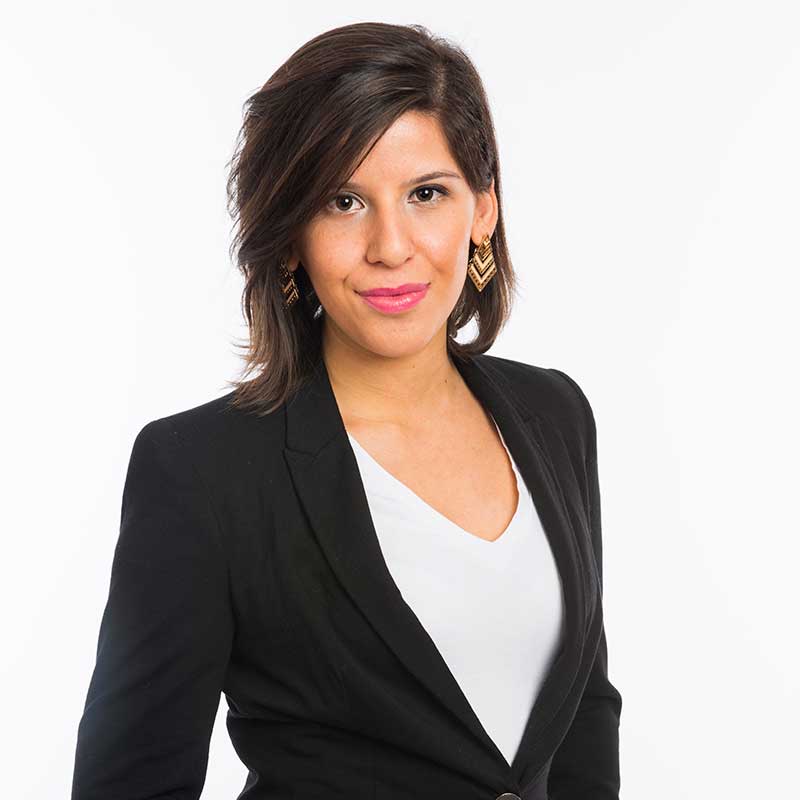 Carolina Moreno
Undergraduate Journalism | Class of 2013
What I Do Now
I'm a reporter on the Health and Enterprise team at the Huffington Post. I started here as an intern during my senior year at NYU. And, actually, Sylvan Solloway helped me find an internship on "Latino Voices." I was an intern here throughout that year and when I graduated they offered me a job as an associate editor. And up until last November I was pretty much leading as editor of Latino Voices. I was working with our social media accounts, our audience engagement, writing our content and working on videos. In the beginning of this year, I moved into the Health Reporting and Enterprise team after I did some reporting on the ground in Puerto Rico after Hurricane María. So now I'm a reporter for the Health and Enterprise Team focusing on inequality.
Favorite Classes, Professors and Assignments at NYU Journalism
I had a really great experience with Adrian Mihai. With him, I learned a lot of practical skills as far as shooting video. I also had James McBride as a teacher and it was wonderful to work with him. I think that helped me develop a lot of my writing and also the ways in which I approach stories and the characters in my stories. It was also a great class conceptually. Jason Samuels's class was also a great practical experience.  And Sylvan Solloway was very helpful. I do like that all of these faculty members were there for my benefit and with my best interests at heart.
Advice for Current Students
Definitely take multimedia classes. And don't be afraid to step outside your medium and your platform. I think that it's wonderful to know that you want to be a print reporter, but it's equally beneficial to you if, during these years, you explore other platforms, whether it's podcast, video, or editing. At the very least, it will give you an idea of the kind of stories that work on these platforms or the kind of ways that you can work with these platforms to advance a print story that you're already working on. I think that's crucial as journalism grows and I just don't think that you can find a career anymore if you aren't able to at least understand different concepts of how digital news works in different platforms.