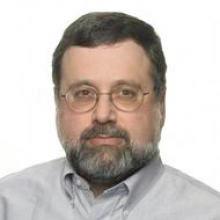 David A. Kaplan
Adjunct Faculty
David A. Kaplan is an award-winning Contributing Editor at Newsweek, where he has worked for 20 years. His cover stories have included profiles of Justices William Brennan and Clarence Thomas, George Steinbrenner, George Lucas and Rudy Giuliani, along with analyses of Supreme Court politics and the flaws of the capital punishment system, and features on the creation of Netscape and the home-run chase of the summer of '98. His 2006 cover story, "The Boss Who Spied on Her Board," broke the Hewlett-Packard boardroom scandal, which forced the resignation of HP's chairwoman and led to Congressional investigations. From 2003 to 2008, he also edited Newsweek's Enterprise section and its annual College Guide.
Over the past decade, Kaplan has written three books. The Silicon Boys (1999) was a national bestseller about the history and culture of Silicon Valley, and has been translated into six languages. The Accidental President (2001) was about the 37 days following the 2000 presidential election; it was also the primary basis for the 2008 HBO drama, Recount, which won the Emmy for best TV docudrama. His last book, Mine's Bigger (2007), was a biography of the largest private sailing yacht in the world and the Silicon Valley venture capitalist who built it; the book won the Gerald Loeb Award for best business book of the year. Kaplan is currently at work on The Age of Avarice, a look at the financial culture of the last 30 years.
Prior to joining Newsweek, Kaplan practiced law on Wall Street, served as an intern for the U.S. Attorney's Office in Manhattan and was a White House intern. He has written extensively outside Newsweek, including for The New York Times Magazine, The Times Op-Ed page, the Washington Post, Fortune, Wired, Ski, Food & Wine, and The Nation. He has appeared frequently as a TV commentator about legal affairs, baseball, Silicon Valley and an array of unrelated topics.
Kaplan is an honors graduate of Cornell and the NYU School of Law (where he won three schoolwide advocacy competitions, including the moot court championship). During the 1994-'95 academic year, he was a John S. Knight Fellow at Stanford.