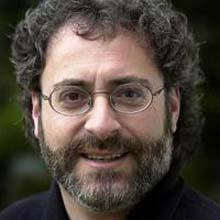 David Handschuh
Adjunct Faculty
David Handschuh has been a staff photographer at The New York Daily News since 1986. He has been nominated several times for a Pulitzer Prize, and has received awards for his photography from the Pictures of the Year Competition, The New York Press Photographers Association, The New York Press Club, the Society of Silurians, the Deadline Club and many police, fire and EMS organizations. He is a former president of the 10,000-member National Press Photographers Association.
A 1999 recipient of a DART Fellowship to study the effects of trauma on visual journalists, Professor Handschuh is the co-author of The National Media Guide For Emergency And Disaster Incidents, a primer (now in its second printing) on establishing better relationships between the media and public safety providers. He serves on the board of directors of News Coverage Unlimited, an international organization that provides support for journalists who have been exposed to traumatic experiences in their work.
Professor Handschuh was a Poynter Institute Media Ethics Fellow for 2000-2001 and the sole visual journalist in that international group. He lectures frequently on digital photography, photojournalism and media/government relations.
Professor Handschuh has taught undergraduate and graduate photojournalism at NYU since 1995.