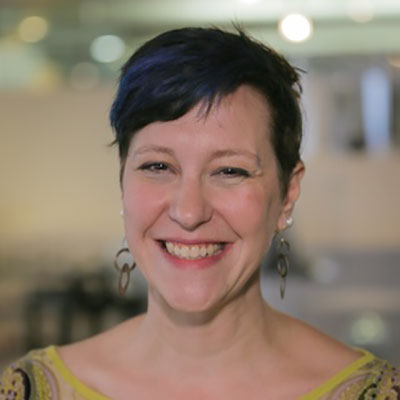 Ellen Horne
Associate Professor | Podcasting and Audio Reportage, Director
Ellen Horne is the director of the Podcasting and Audio Reportage concentration in the Arthur L. Carter Journalism Institute. Her research is focused on performance, documentation, the perception of authority in voice, labor and production in audio and podcasting. In 2020, she was host, reporter, and producer for Luminary's Lies We Tell. For WNYC's Radiolab, Ellen published stories from 2003-2015, reporting stories like 'Deaf Comedy Jam' about the role of sign language interpretation in live comedy performance and 'Hope' about the trail of trauma behind fraud. She is the founder and editorial director at Story Mechanics, where she is currently in production on a slate of audio projects including a queer history project for Audible, an investigative journalism podcast series about evidence in criminal justice, a science-history theatrical stage show, and an audio installation project.
Horne was an executive producer at Audible and an executive producer for WNYC's Radiolab, where she won numerous honors including George Foster Peabody Awards, Third Coast Awards, and the Kavli Science Journalism Award.
She has a BA in theater and religion from Cornell College and has taught audio journalism at NYU and Columbia University.