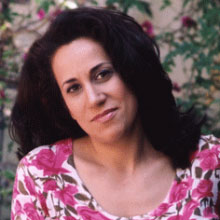 Jessica Seigel
Adjunct Faculty
Jessica Seigel covers culture, health, science and women's issues as a regular contributor and commentator for the New York Times and National Public Radio. Published in the Los Angeles Times, Salon, Village Voice, and Ms. Magazine, her other work includes going on archaeological expedition to Biblical Armageddon for National Geographic Traveler, tracking a Sioux legend from South Dakota to England for Reader's Digest, and generating her own electricity by bicycle for Marketplace public radio.
Featured on Good Morning America and Fox TV, her coverage of women's issues was recognized with the prestigious Front Page Award and she won the National Society of Journalists and Authors "Outstanding Article" prize for a Los Angeles Magazine exposé of diet fraud.
Professor Seigel is a former national correspondent and feature writer for the Chicago Tribune for eight years, covering major national stories like the O.J. Simpson trial, U.S. Presidential Campaigns, Native American affairs, and Hollywood for all sections of the paper. She was also a Senior Writer for Brill's Content and Contributing Editor for Buzz Magazine.
At NYU since 1997, she has taught graduate and undergraduate "Reporting & Writing", "The Interview", "Features," and "Magazine Writing".