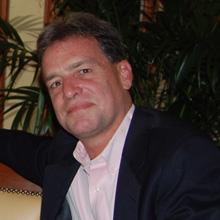 Joe Calderone
Adjunct Faculty
A veteran of the New York City press corps, Joe Calderone has more than 15 years of experience as an investigative reporter, covering politics, health care, labor and city government.
During his six years at The New York Daily News, he served as an investigative reporter, Chief of Investigations, and Investigations Editor, leading a team of investigative reporters assigned to cover New York City issues. Before joining the News, Calderone worked for a dozen years at Newsday and New York Newsday, where he covered City Hall and also served on the newspaper's Investigations Team under legendary editor Bob Greene, a founder of Investigative Reporters & Editors (IRE). In 1984, Calderone was a member of a team of Newsday reporters that won a Pulitzer Prize for local reporting on the Baby Jane Doe case.
At the Daily News, Calderone spearheaded a groundbreaking series on the city's asthma epidemic. The series won the Deadline Club's highest honor, the Public Service Award, and the Associated Press First Place Award for Depth Reporting in New York State. After the series was published, the city health department made fighting asthma a top priority.
More recently, Calderone co-authored stories exposing understaffing in city nursing homes and abuses among guardians appointed to protect the assets of incapacitated elderly clients. The nursing home series won the 1999 Society of Silurians Award for Investigative Reporting. Calderone also has worked as a private investigator at Kroll Associates, a global risk consulting company specializing in investigative, intelligence and security services. He also served as press secretary to former Nassau County Executive Tom Suozzi and currently is Vice President of Market Development & Public Affairs at the Long Island Rail Road. His students at NYU have won national awards for exposing weaknesses in how NYU reports campus crime. More recently, his graduate students produced a series on substandard living conditions at public housing projects in the East Village.