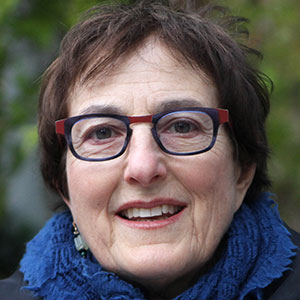 Kathy Willens
Adjunct Faculty
Kathy Willens is a veteran Associated Press photographer specializing in sports. One of the first women photographers hired at AP, Willens began covering night and weekend sporting events for a suburban Detroit newspaper in the early 1970's. Shortly thereafter she took a full-time job as a photo lab technician at the Miami News. The News hired Willens as a photographer after publishing a string of front-page pictures and feature stories by Willens. Working from Miami and now in New York, Willens covered breaking news and sports, traveling to Latin America and Africa for political stories.
Willens has covered six Olympic games, World Series, NBA Finals, NCAA Final Four, Stanley Cup hockey playoffs and ten NFL Super Bowls. In 2015, Willens captured one of the most memorable images from Super Bowl XLIX, a game-changing, last-minute interception by the New England Patriots, who went on to defeat the Seattle Seahawks. Willens is adept at capturing intimate, story-telling moments. In 1995, reporting and photographing for the AP, Willens broke ground with an eight-month long photo essay on prison mothers in New York, focusing on a former heroin user who gave birth to a daughter in prison and kept the baby with her the prison's nursery.In 2016, Time.com named Willens among 28 trailblazing women photographers of the last century.
Willens' photos appear regularly in major newspapers and online, including the New York Times, LA Times, USA Today, Boston Globe, Chicago Tribune, and in magazines: Sports Illustrated, Time, Newsweek, (the now-defunct) Life magazine. Her photos are published in several books including: 150 Years of Associated Press Photography, Heroes of 9/11, Baseball's Greatest Shots, and Brooklyn: A State of Mind.  In 2004, several of Willens' Haitian refugees photos were part of an exhibit at the Historical Museum of South Florida, "Assignment: Miami." Willens is a five-time winner of the Newswomen's Club of New York "Front Page Award," a two-time winner of the Baseball Hall of Fame Award, a 2006 Pro Football Hall of Fame photo contest winner, and was honored with an Associated Press Managing Editors Award for Reportorial Excellence for an AP series on child labor. She is a ten-time winner in the New York Press Photographers Association's annual contest. A student photo by Willens is now in the San Francisco Museum of Modern Art's permanent collection.
In addition to her work for the AP, Professor Willens has taught Visual Journalism at New York University since 2001.