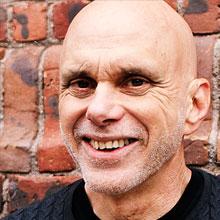 Mitchell Stephens
Professor Emeritus
Mitchell Stephens published three new books in the winter and spring of 2014: Imagine There's No Heaven: How Atheism Helped Create the Modern World (Palgrave Macmillan), Beyond News: The Future of Journalism (Columbia University Press) and Journalism Unbound (Oxford University Press).
Professor Stephens is also the author of A History of News, an extended history of journalism that has been translated into five languages and was a New York Times "Notable Book of the Year." (A new edition was published by Oxford University Press in 2006.) His well reviewed book, the rise of the image the fall of the word, a historical analysis of our current communications revolution, was  published in 1998 and is available from Oxford University Press.
In addition, Professor Stephens has written two textbooks: Broadcast News (now in its fourth edition), long the most widely used radio and television news textbook, and Writing and Reporting the News of which he is the co-author (a third edition of this book was published in 2007 by Oxford).
Over the years, Professor Stephens has written numerous articles on media issues and aspects of contemporary thought for publications such as the Daedalus, the New York Times, the Los Angeles Times, the Washington Post and the Columbia Journalism Review. He was one of five editors of the book Covering Catastrophe: Broadcast Journalists Report September 11 (Bonus Books). A new edition of this book will be published by the 9/11 Memorial.