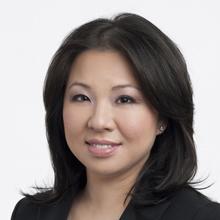 Nancy Han
Adjunct Faculty
Nancy Han is a media executive with more than twenty years of experience in both Broadcast and Digital Media.
Nancy most recently held the position of Executive Producer of Digital Video for ABC News. In this role, she was in charge of a 24/7 livestreaming channel, ABC News Now, and original video production. Nancy was at the forefront of ABC News' digital initiatives since 2008, overseeing the transition of ABC News Now, from a cable channel to a full digital channel. She played an integral role in the ABC News/Yahoo! News partnership and launched a full slate of co-branded, original shows in 2011, with talent including Katie Couric, Christiane Amanpour, and George Stephanopoulos.
Nancy has also been the Executive Producer of major live event coverage, from breaking news to royal weddings, state funerals, and national elections. In 2012 she produced 8-hours of live, uninterrupted, anchored election coverage that hit a record 10-million streams across ABCNews.com, YouTube, and Yahoo!News.
Prior to her EP position in Digital, Nancy was the Executive Producer of Early Morning News, where she oversaw World News Now, America This Morning, and the news segments for Good Morning America.
Nancy's career began in local news in Providence, Rhode Island. From there she moved to Boston, then New York, where she was a writer at NBC's number one flagship O&O, WNBC. She won an Emmy award for the morning show she produced there. She was a Sr. Executive Producer when she left the station in 2004, and moved to ABC for the launch of Good Morning America Weekend.
Nancy studied Journalism at NYU and is thrilled to be back at her alma mater, teaching the same courses she took as an Undergrad.