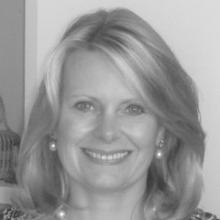 Sissel McCarthy
Adjunct Faculty
International business journalist Sissel McCarthy is a professor at the Arthur L. Carter Journalism Institute at New York University. She has been teaching reporting, multimedia writing and news literacy to undergraduates for more than a decade and taught at Emory University from 2004-14. Prior to her career in academe, McCarthy spent more than a decade reporting business news from New York, London, and Atlanta. In Atlanta, she worked for PBS and GPTV, producing, writing and reporting stories for the national business program, Nightly Business Report. Prior to moving to Atlanta, McCarthy anchored CNN International's flagship business programs, World Business Today and World Business This Week from London. She also anchored the London business programming for CNN's Business Morning and CNNfn. Before joining CNN, McCarthy worked for CNBC in London for two years as a correspondent and anchor covering international business and politics. She began her career in journalism as a writer and producer for CNN's Moneyline in New York.
While an anchor for World Business Today, McCarthy interviewed many influential leaders from all over the world, including Israeli Prime Minister Benjamin Netanyahu, Egyptian President Hosni Mubarek, Former Soviet leader Mikhail Gorbachev, George Soros, Bundesbank Council members, the U.K.'s Chancellor of the Exchequer Gordon Brown, the French finance minister, Polish President Aleksander Kwasniewski and CEO's from Fortune 500 companies including Daimler Benz, Ford, United Airlines, UBS, Amazon.com and Microsoft.
Before her career in television news, McCarthy worked on Wall Street where she was Vice President of Proprietary Trading at the investment bank Lehman Brothers. She was also a Vice President at Bankers Trust, where she started as a foreign exchange trader and moved on to become a bond trader in international markets.
McCarthy holds master's degrees in Journalism and International Affairs from Columbia University in New York. She obtained her bachelor's degree in Government and Romance Languages from Dartmouth College in Hanover, NH. She was a Daniel Webster Scholar during her four years at Dartmouth and received a Citation for Excellence in Speech and Debate. She is married and living in Bronxville, NY with her husband, Steve, and their four sons.