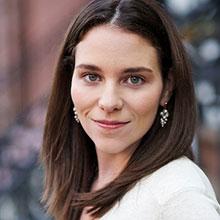 Virginia Hughes
Adjunct Faculty
Virginia Hughes is the science editor of BuzzFeed News, where she manages five ace reporters. Her team focuses on enterprise and investigative stories (as well as data-driven infographics) about how science influences the real world. She is also a frequent guest on the popular public radio show Science Friday.
Before joining BuzzFeed, Ginny was an independent journalist specializing in genetics, neuroscience, medicine, and biotechnology. Her blog, Only Human, was published by National Geographic, and she was a contributing editor at Popular Science and Matter. Her writing has also appeared in Nature, The New York Times, Slate, the autism news website SFARI.org, and twice in The Best American Science and Nature Writing anthologies.
She lives in Brooklyn with her husband and energetic herding dog.
Her visiting scholar appointment is sponsored by SHERP.