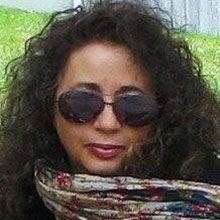 Vivien Orbach-Smith
Adjunct Faculty
Vivien Orbach-Smith has been teaching NYU journalism undergrads how to report responsibly and write gorgeously since the fall semester of 2001.  Her intensive skills courses – currently, "New York Characters" and "Hyphenated New York"- help students craft feature articles about individuals and communities in the context of diverse cultures. In the summer of 2010, she also taught in NYU's Urban Journalism Workshop, a program for minority high-school students.
Her critically acclaimed 1996 book, Soaring Underground: A Young Fugitive's Life in Nazi Berlin (co-authored with her late father, Larry Orbach), was recommended for inclusion in high-school curricula by the New Jersey State Commission on Holocaust Education. In 2009, MyJewishLearning.com featured Soaring Underground as one its "Year's Best" reads.  As a member of a national speakers' bureau, she has addressed scores of audiences on diversity, democracy, ethical decision-making, and breaking free of second-generation trauma.
She is has been a Contributing Editor of Mothering21.com, a professional beat blog on parenting adult offspring, since its launch in 2009.
She has a BA in English and an MA in journalism from NYU and is a former editor of The NYU Alumni News. Her freelance work has appeared in The Stamford Advocate, Good Housekeeping, Woman's World, among other publications. She loves that her former students now work for media outlets worldwide and are starting to publish her work.