2020 - Summer
Graphic Journalism: Using Live-Drawing, Visuals and Comics (2-credit) (Session 1)
Course Number: SS1: JOUR-UA 25.002
Day & Time: Mon/Wed 6:00 pm - 8:00 pm
Location: Online
Instructor: Bob Eckstein
Syllabus: Download
Albert Class Number: 4985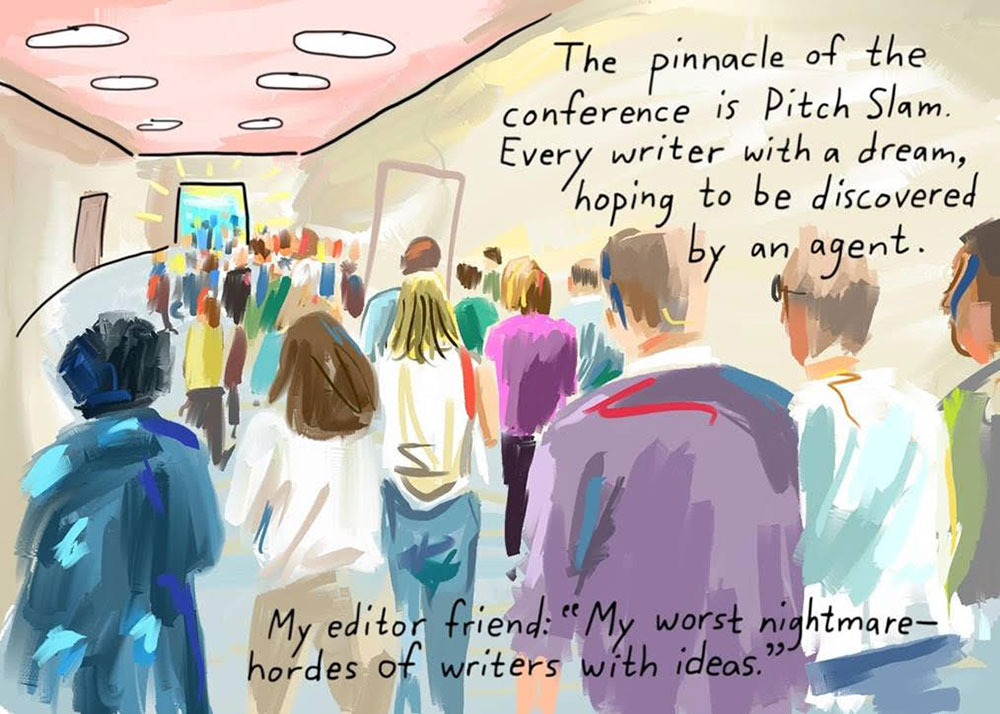 Today most people have the attention span of a flea. This is why illustrations, videos and live-drawing have become an integral part of reporting and major news outlets have taken notice. Graphic journalism ranges from covering local news to the World Series, frivolous events like Comic Con, and even uber serious global conflicts like Syria. It affords those with the right skills to stand out at a time when our profession is more competitive than ever. All writers need to be elastic. If telling your story in a vibrant way through images helps you reach more people, media outlets will want you. After all, a picture is worth a thousand words.
This class is about live-drawing reporting and we'll teach writing and drawing in that context. Creativity and being open is the main prerequisite. Guided by award-winning illustrator and cartoonist Bob Eckstein, students will use cartoons, comic strips, illustrations and animation to tell a story more effectively. We'll explore your strengths and weaknesses, how to stand out in an ever increasingly competitive job market, and how to make yourself valuable. 
The exercises and lessons are a lot of fun and live-drawing has never been bigger. The real goal is to help students find their voice and a place in the arts or journalism in some form or another. This process can be exhilarating as you really come to discover what you want to do. Explore the possibilities!
Notes: Can count as an elective towards the journalism major when coupled with a second 2-credit journalism elective. Does not count toward either journalism minor.