April 10, 2018
NYU Journalism Names Jessica Camille Aguirre Winner of Matthew Power Literary Reporting Award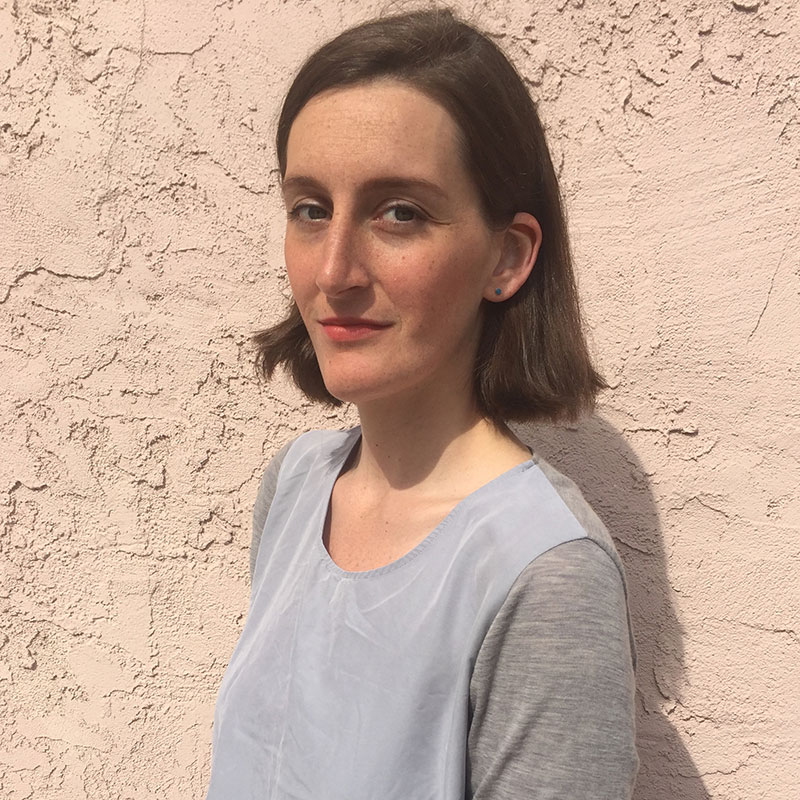 Jessica Camille Aguirre, 2018 Matthew Power Literary Reporting Award winner
New York University's Arthur L. Carter Journalism Institute has named Jessica Camille Aguirre, a freelancer writer who has served as a foreign correspondent in Europe and Africa, the winner of its Matthew Power Literary Reporting Award.
The Institute also named Ben Mauk, a Berlin-based writer, as the award's runner-up.
The Carter Institute established the award in the fall of 2014 to commemorate the life and work of journalist Matthew Power (1974-2014). Given annually and funded by over 650 separate donations, it provides $12,500 to a young journalist researching an important story that illuminates the human condition. As the 2018 runner-up, Mauk will receive $4,000 in support.
"We see this award as a long-term investment in journalism that matters," says Carter Journalism Institute Director Ted Conover, a friend of Power's who coordinated the judging. "We look forward to seeing what these young journalists will do."
Last year, inaugural Power Award winner Susana Ferreira published a story on Portugal's experiment with drug decriminalization in the Common literary magazine—an article that later appeared in the Guardian.
Aguirre, who lives in Germany, has authored pieces that have appeared in Outside, n+1, WIRED, Smithsonian, the Los Angeles Review of Books, and many other publications. She had been an editor and correspondent for German news wire, the Deutsche Presse-Agentur (dpa), in Berlin and Paris; she also reported for the dpa from Morocco, Spain, Greece, Macedonia, and Belgium. Previously, she worked as a reporter and editor for a local newspaper in New England, where her writing and investigative reporting were recognized with state and regional press awards. Aguirre is a former Fulbright fellow and a grantee of the International Reporting Project.
Aguirre will use the grant from the Matthew Power Literary Reporting Award to report and write about animal culling and extinction.
Mauk's reportage and essays have appeared in the New York Times Magazine, Harper's Magazine, Granta, the New Yorker online, the London Review of Books, and the Virginia Quarterly Review, among several other publications. He was a finalist for this year's National Magazine Award in feature writing and the winner of the Western Writers of America Spur Award in Short Nonfiction.
Mauk will use his award to research and write a story about pastoral nomads and a worker's metropolis in Kazakhstan.
The Carter Journalism Institute, which hosts and administers the prize, received over 130 applications for this year's award. Applications for next year's competition may be submitted starting in November.
Power was an established freelance writer who contributed to such publications as GQ, Harper's Magazine, Men's Journal, National Geographic Adventure, and the New York Times. He also worked in broadcast journalism. Power was a three-time finalist for the Livingston Award for Young Journalists in international reporting. His work was frequently featured in annual anthologies such as Best American Travel Writing and Best American Spiritual Writing. Power died on March 10, 2014, while accompanying the explorer Levison Wood, who was trying to become the first person to walk the entire length of the Nile River.
Click here for details on the Matthew Power Literary Reporting Award