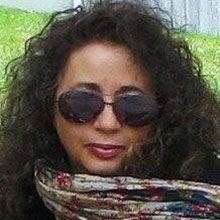 "Each year, the College of Arts and Science recognizes faculty for their outstanding contribution to learning in the classroom. Twelve regular full-time faculty members are chosen to receive Golden Dozen Teaching Awards from nominations submitted by CAS students and faculty. A similar number of adjunct faculty members receive the College's Outstanding Teaching Award."
This year, longtime adjunct Vivien Orbach-Smith was named a recipient of the CAS Outstanding Teaching Award. She was nominated by her students and her nomination was seconded with testimonials from her ardent following of former students – many of them accomplished young journalists.
She started teaching the undergrad Beat Reporting class on 9/11 and since then has taught the class which many of her students describe as "transformative."
Orbach-Smith and the other awardees will be acknowledged at the College's Baccalaureate Ceremonies at Radio City Music Hall on Thursday, May 17, 2018, at 10:00am and 3:00pm.