May 10, 2019
Studio 20 students launch the multimedia project The Great Divide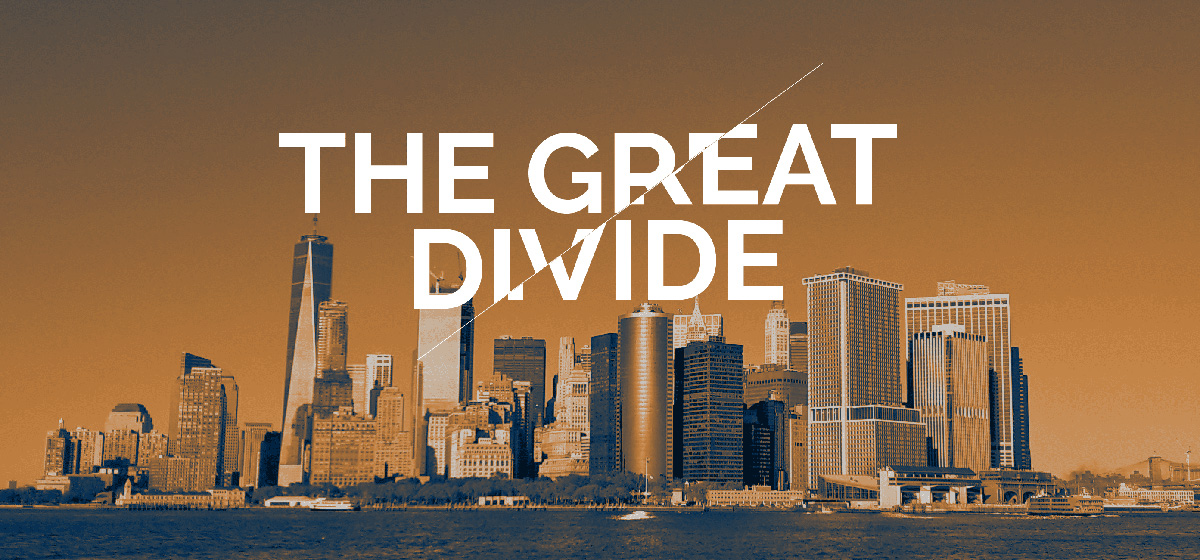 Studio 20 graduate students investigate the vast inequities that exist in social mobility, job discrimination, housing and education in New York City through a series of opposing personal video stories.
Meet Lisa Tesoro, 60, working two jobs trying to pay her bills and A.B.S Jahangir, who came with hopes of making it in the United States from Bangladesh. He is now working 14-hours a day as a food vendor in Queens and is still struggling to feed his family. And Joyce, Noel, Rayne and many others…
In this multimedia project, the journalists explore some of the most important problems of our time: income inequality, lack of social mobility, discrimination and access to adequate and affordable housing and education.
The Great Divide is a project reported, designed and produced by the graduate students in New York University's Studio 20 program with the help of Prof. Hilke Schellmann and web coach Gray Beltran.