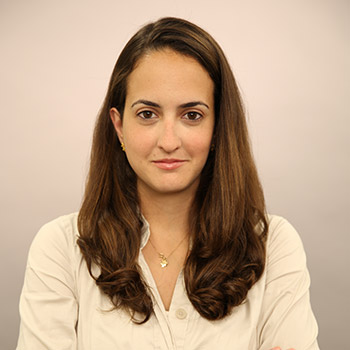 Ana Maria Benedetti
Studio 20 2012
Job: Community and Social Media Director at Vivala – CafeMedia
Location: New York, NY
Hometown: Caracas, Venezuela
---
What I Do Now
I run the community and social media department, creating all strategy for audience participation and outreach.
Before Studio 20
I was a video editor.
During Studio 20, I worked directly with…
Fusion/Univision, The Guardian
Final Project Partner
Fusion/Univision
Problem I helped solve…
I explored new ways to document the DREAMers' fight for immigration reform by helping create a site dedicated to the issue. I put journalists in direct contact with DREAMers with help from the founders of Homicide Watch.
Professional hops since graduating…
Editor for Latino Voices at HuffPost
Why Studio 20
It's the only program I found that takes the challenges journalism faces into account and adapts to them, to be able to best face them. No two Studio 20 classes see the exact same subjects because the landscape is changing constantly – to me, that is exactly how J-School should be.