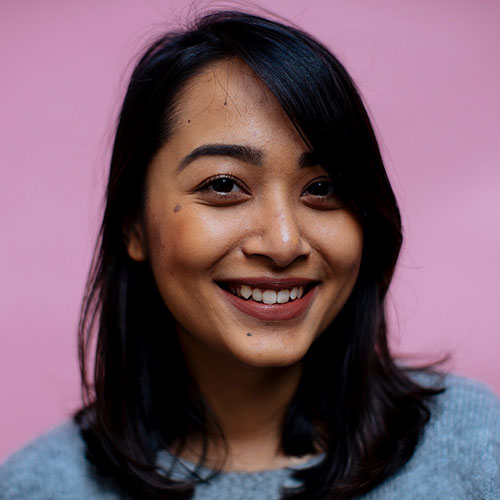 Ayesha Shakya
Studio 20 2017
Job: Research Collaborator at Facebook
Location: New York, NY
Hometown: Kathmandu, Nepal
---
What I Do Now
I am working with the Partner Services team under News Partnerships at Facebook. I am tracking the success and impact of programs and events under the Facebook Journalism Project and helping perform a segmentation study of the data we collect to analyze the publishers interacted with, the kinds of cohorts reached and the overall sentiment towards FJP initiatives.
Before Studio 20
I was the Online Producer for Nepali Times in Kathmandu, Nepal, where I led the digital team in a hybrid editorial/product role. I worked on producing interactive multimedia projects and developed data-driven strategies for content across social platforms. I was also a 2016 Digital Media Fellow for the International Center for Journalists and worked at the Center for Investigative Reporting in San Francisco.
During Studio 20, I worked directly with…
The Wall Street Journal, The New York Times, PBS Newshour, Facebook, Instagram
Final Project Partner
Instagram
Problem I helped solve…
I developed a set of guidelines for publishers and journalists for using Instagram stories in interesting ways in order to engage audiences on the platform.
Why Studio 20
Studio 20 wasn't like any journalism graduate program I had come across. Coming from a technical background, and having worked in media for three years, I was looking for a program that would allow me to think and work in a hybrid role between technology and media, and not just focus on the skills that a traditional journalist would need. And it definitely did not disappoint. What I liked most about Studio 20 was that almost all our classes were project-based and very hands-on. These projects really gave me the opportunity to grow and think out of the box.
What my specialties are
Digital storytelling, product management, 360 video, platform-native content and strategy, data analysis, web development