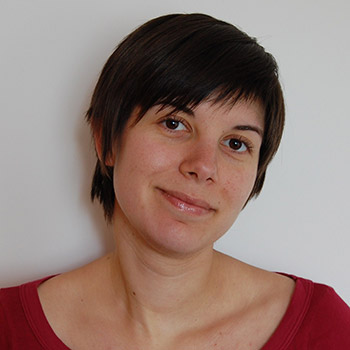 Boryana Dzhambazova
Studio 20 2013
Job: Freelance journalist
Location: Sofia, Bulgaria
Hometown: Sofia, Bulgaria
---
What I Do Now
I started my journalism career in 2005, writing for both Bulgarian and foreign publications. I have covered a wide range of topics – from economic and political developments to social affairs and human rights issues in the region. My articles have appeared in the International New York Times, Business Week, Fast Company, GlobalPost, and others.
Before Studio 20
I worked as a freelance journalist
During Studio 20, I worked directly with…
Fast Company, Narratively
Final Project Partner
Narratively
Problem I helped solve…
I created an engagement strategy to figure out what to do with Narratively's core group of dedicated fans.
Why Studio 20
Studio 20 allowed me to experiment and to pursue my own interests. It encouraged me to look at journalism not only through the eyes of a reporter, but through the eyes of a media innovator and an entrepreneur. I learned a lot by partnering with real-world media organizations, trying to help them solve problems.