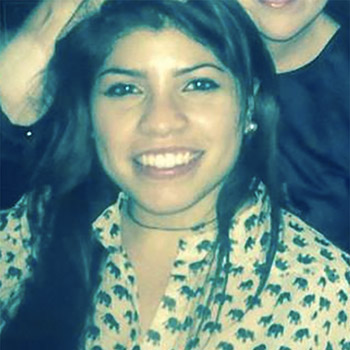 Cecelia Bittner
Studio 20 2013
Job: Co-founder of Solidarithé (Self-employed)
Location: Paris, France
Hometown: Brewster, NY
---
What I Do Now
At Solidarithé we serve tea and information to refugees in Paris because everyone has the right to hot drinks and informed decisions. I also have a digital consulting business where I provide businesses with online marketing, branding and business development advice.
Before Studio 20
I was an organic landscaper and a reporter for Colombia Reports in Medellin, Colombia.
During Studio 20, I worked directly with…
Fast Company
Final Project Partner
Fast Company
Problem I helped solve…
Can networks of interconnected people actually help in reporting a beat? I used a social reporting system to tap into a network of millennial women who were innovating with mobile technology.
Professional hops since graduating…
I started working as a freelance community manager after graduating in December 2013. A few months later I became the head of community at PowerToFly, a startup that connects women with remote jobs. At that position, I headed up efforts to build an international community of women while writing newsletters, building their blog and working as their American representative. After that, I moved to Wales and freelanced for small businesses. I left Wales for six months of traveling. I stopped to volunteer at the refugee camp in Calais and then never left. I've been providing food and support to refugees in France ever since.
Why Studio 20
I came into Studio 20 as a landscaper with some reporting experience and I left with a number of useful skills, connections and experiences – all of which allow me to contribute to businesses ranging from startups to established magazines to distilleries. Studio 20 was a unique program that fed my entrepreneurial spirit while giving me an understanding of the future of communications and journalism.