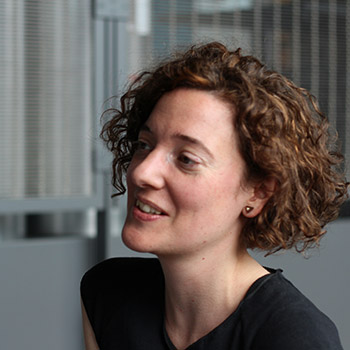 Clàudia Prat
Studio 20 2015
Job: VR Producer for Univision, 360-degree Video Editor for Associated Press, and Freelancer for The New York Times Daily 360
Location: New York, NY
Hometown: Barcelona, Spain
---
What I Do Now
My work is in between the most cutting-edge technology video in the field and its possibilities for storytelling.
Before Studio 20
I was an independent documentary filmmaker and an IT teacher for adults.
During Studio 20, I worked directly with…
The Guardian, Storyful, Fusion
Final Project Partner
Fusion
Problem I helped solve…
I helped explore the possibilities of 360 video in journalism. I worked between the interactive team and the investigative unit.
Why Studio 20
I knew the program since it began, and had a conversation with Jay around 2010 when I visited New York for the first time. I finally decided to apply for 2014/2015. Since the beginning of my career, I've been in between tech and storytelling, from video production and later to interactive documentaries, and then, while in Studio 20, I discovered 360 video during my internship.