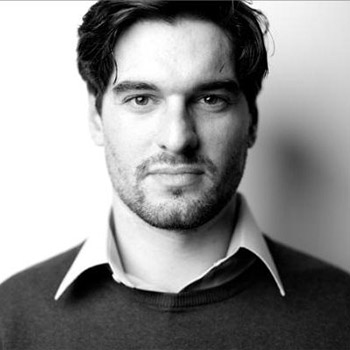 Derick Dirmaier
Studio 20 2013
Job: Director of Product and Creative Development at Talking Points Memo
Location: New York, NY
Hometown: Burlington, VT
---
What I Do Now
I oversee all aspects of what is increasingly known in digital publishing as "the product". At TPM, the product is any aspect of our publication that the reader can interact with: the site, apps, newsletters, social cards, graphics, advertising, etc. I work with several different departments (editorial, sales, etc), and also lead a team of designers and front-end developers. Because we are small, I also do a good amount of design and development myself.
Before Studio 20
I worked at an investment bank for about 8 months before quitting and moving to Thailand, where I taught English for a while. Then I moved to South Korea, where I taught English for another couple of years. I applied to Studio 20 while working at a biker bar in the Australian Outback.
During Studio 20, I worked directly with…
WSJ, New York Magazine, The Atavist, Narratively, Storyful
Final Project Partner
The Atavist
Problem I helped solve…
'Snowfall' was too expensive, and it took too many people working too hard after the story was done. We wanted to show we could produce a high-quality, media-rich story ourselves with minimal involvement from design and programming teams.
Professional hops since graduating…
I was publishing assistant at Talking Points Memo, then manager of creative solutions before becoming director of product and creative development.
Why Studio 20
When I enrolled, Studio 20's motto was "Bring Skills, Share Skills". I had no idea what skills would be brought or shared, and that appealed to me. To my knowledge, no two classes at Studio 20 have had even remotely the same composition (videographers, reporters, coders, data scientists, travelers, artists, etc), and each class tends to reflect the changing media landscape. What Jay emphasizes is not only the importance of learning and sharing new skills, but the discovery of how a variety of skills can come together to influence, improve, and build a better type of journalism.