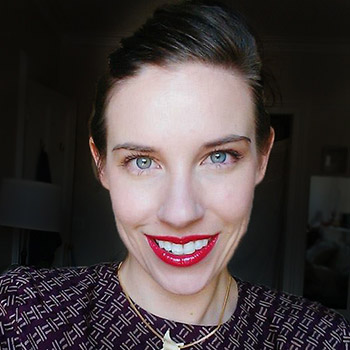 Erin Brown
Studio 20 2014
Job: Senior Editor for Digital Storytelling at The New York Times
Location: New York, NY
Hometown: Salt Lake City, UT
---
What I Do Now
My team embeds with desks to help them think about, train for, and improve the way the digital report works. We do everything from creating strategy around tentpole events to train correspondents on capturing mobile photo and video assets.
Before Studio 20
I spent years working as a creative consultant and social media strategist for e-commerce companies, from producing photo shoots and Facebook campaigns to designing websites and tracking analytics.
During Studio 20, I worked directly with…
The Associated Press, MIT Technology Review, Vocativ, WNYC, ProPublica
Final Project Partner
Vocativ
Problem I helped solve…
I developed a tool that would tap the depth and breadth of user-generated content on social media to offer a new take on the news.
Professional hops since graduating…
I spent time freelancing in Ukraine and NYC before heading to the Wall Street Journal, where I was an audience engagement editor. There, I helped the Journal launch on Snapchat Discover, and produced hundreds of stories for the platform.
Why Studio 20
Studio 20 is a place that values creative thinking and pushes students beyond the inverted pyramid and reporter-editor-publisher chain. There were no labels; no one was just a 'writer' or 'editor' or 'video producer' or 'coder.' The program operates under the assumption that if you don't already know how to do something, you can (and should, and will!) learn how to do it for the team. This has become an invaluable asset in an actual newsroom, where being able to speak everyone's language (graphics, video, digital publishing, product) is a rare gift.