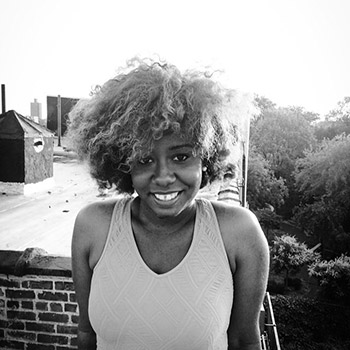 Erin Evans
Studio 20 2011
Job: News Editor at BET
Location: New York, NY
Hometown: Dallas, TX
---
What I Do Now
I manage a news team of writers and video producers that covers national and political news that affects the black community.
Before Studio 20
I worked for two years in DC as a copy editor and writer at TheRoot.com
During Studio 20, I worked directly with…
The New York Times, ProPublica
Final Project Partner
New York Times SchoolBook
Problem I helped solve…
I experimented with community outreach to get parents and students more engaged with their schools, specifically with a case study at a low-performing school in Bedford-Stuyvesant, PS 256.
Professional hops since graduating…
I've remained at BET since graduating from Studio 20.
Why Studio 20
Skills you learn at Studio 20 stick with you. Every day, there's some piece of knowledge that I can apply to my work.